(All posts may contain affiliate links or sponsored content. Please see my disclosure policy)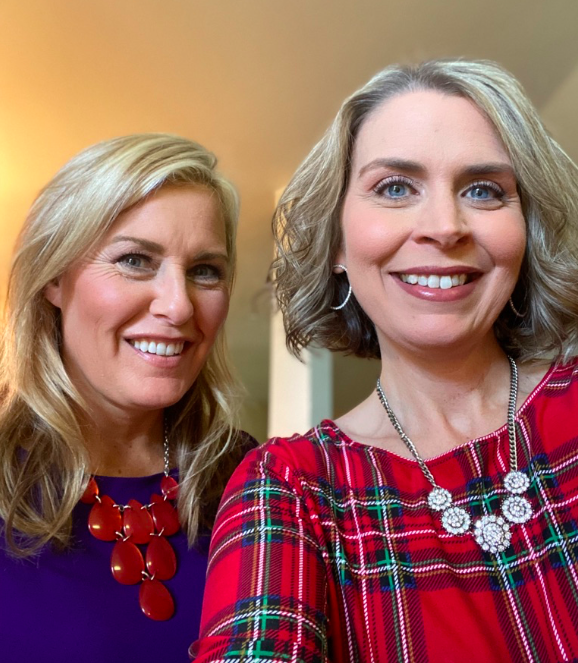 A warm welcome to WTSP viewers! I am so glad to have you here at My Sweet Savings! A huge thank you to Jenny Dean for the feature! During the Good To Know segment, we discussed tips for a budget-friendly holiday, so I thought that it would be helpful to list those for you right here on the blog for reference.
Did you know that the average American spends around $1000 on gifts during the holidays?  But, many people don't budget that amount and often go into debt. This can take up to 6 months to pay off! One of the main reasons that people go into debt is because they don't plan ahead.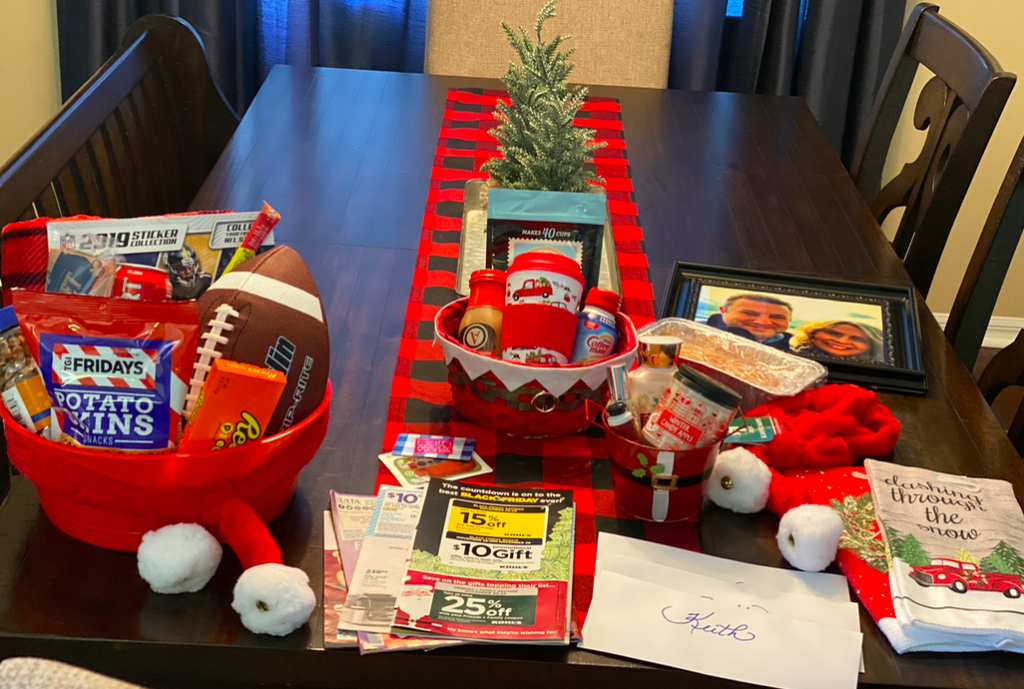 Set a budget and stick to it! Plan how much that you spend for each person and don't go over. Set expectations and stay with them! One tip is to use cash and the envelope system. This allows you to delegate each person in the family their own envelope. Each envelope will have your set amount of cash for each person and will help you to not overspend. You can also use the envelope to keep track of each person's receipts and rebates if applicable.
Ask yourself: "Who am I shopping for?"
How much do I want to spend for each person on my list?"
"What is my total gift budget?"
Use coupons and money-saving apps. Sign up to your favorite retailers email lists for coupon and special promotional offers. Many times they will send you coupons that you can't find elsewhere. I also love the app Retail Me Not as it will show you coupons and coupon codes to use when shopping in-store and online.
Buy gifts online. Purchasing online allows you to buy only those things that you are searching for and not to make impulse purchases. Also, many stores are offering free shipping right now so you don't even have to go to the store. Consider adding items to your cart now. Log out and then come back a few days later. Many companies will email you a discount to complete your checkout.
Buy discounted gift cards to help lower your holiday budget– Use online sites like Raise.com that offers discounted gift cards. Sam's Club and BJ's offer gift card discounts year round. Even the drug stores will offer promotional gift card discounts. A gift card is just another form of payment. You can really get some great deals when you stack the discounted gift card with coupons and promotions to your favorite stores.
Credit Card purchases– If using credit cards, use one that will give you cash or rewards back. If you are going to purchase items you might as well get something back in return. You might be surprised at how quickly these rewards will add u and some cards will even offer incentives during the holidays. Store cards such as the Target Red Debit and Credit card give you 5% off your purchases as well, so this can be helpful to get the most bang for your buck! Also, be sure to check and see if you have available rewards points to use right now for your holiday purchases. Through December 12, Target is offering a store coupon to save $40 off your purchase of $40 or more when you sign up for the Target REDcard!
Don't overlook the dollar and discount stores– The Dollar stores and discount stores (like Five Below) offer name brand items that you may be surprised to find. Create a gift basket around family or friend's favorite things. (Coffee, Cheese, Sports, etc…) I also love to utilize the dollar stores for my wrapping paper, gift bags and holiday cards. Their selection is fabulous and you can't beat the price!
Photo Gifts– I find that photo gifts are always the most received of any of the gifts that I give. The drugstores often offer majorly discounted deals on these items. You can often get a Free 8X10 photo print. I like to add a nice frame from Michaels or Hobby Lobby that I bought with a 50% off coupon, and voila you have a beautiful and affordable gift idea.
Be Creative– Make gift baskets with items that you already have or from items that you got on sale throughout the year. I have made some fantastic gift baskets for friends and family with items that I scored on sale during the year. When I find sales on items I stock up during the year as my budget allows. This way at Christmas I am not going to break my budget trying to find gift items.
The Four Gift Plan for Kids– Consider buying the kids just 4 gifts this year. Something they need, something to read, something to wear and something that they want. This plan will really will help to keep your budget on track!
Wrap your gift in a gift– You can make a loaf of your favorite bread or muffins and wrap in a cute towel. Wrap a set of sheets and put in a pillowcase with a big bow. Place a bag of coffee or coffee gift card in a coffee cup. The options are endless!
Have fun! Having a holiday budget is important, but remember to cherish that moments that you have with your family and friends. Don't stress out! You will remember the memories more than any item that you purchase. If you stick to your budget you will have extra reason to celebrate!