(All posts may contain affiliate links or sponsored content. Please see my disclosure policy)
I don't know about you, but I absolutey love cobblers! Cobbler is related to crumbling and crisp desserts. It is a deep-dish fruit dessert with a thick biscuit topping, or in some cases, a loose crumb topping. Cobbler is typically made using fruits such as apples, peaches, blueberries, and raspberries. The following are some fruit cobbler recipes that use less common fruits. I hope that you will enjoy!
Slow-Cooker Blackberry Cobbler
Ingredients:
3 cups fresh blackberries
1/2 cup sugar
1/3 cup water
1 teaspoon lemon juice
1 cup biscuit mix
2 tablespoons sugar
1/3 cup milk
2 tablespoons melted butter
1/2 teaspoon cinnamon
1 teaspoon sugar
Directions:
Spray the slow-cooker with a non-stick spray.
Mix the blackberries, sugar, water, and lemon juice in the slow-cookerócook on low for 3 to 4 hours, or until boiling.
Combine the biscuit mix with 2 tablespoons of sugar in a bowl.
Stir in the milk and butter until the dry ingredients are moist.
Drop 6 to 8 dollops of batter onto the hot fruit mixture in the slow-cooker. Combine the sugar and cinnamon and sprinkle it over the top.
Cover and cook on high for approximately 25 minutes. Serve warm, topped with ice cream or whipped topping.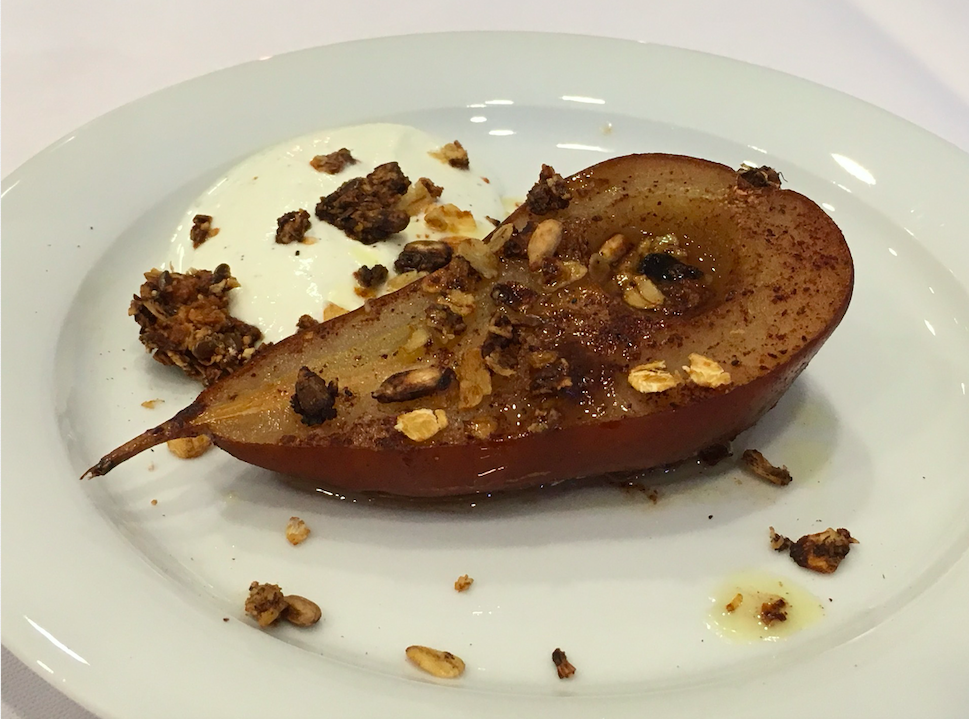 Pear Cobbler
Ingredients:
2 cups fresh pears, peeled and sliced
2 cups sugar, divided
1/2 cup butter
3/4 cup flour
2 teaspoons baking powder
1 teaspoon cinnamon
1/2 teaspoon nutmeg
3/4 cup milk
1 egg
Directions:
Mix the pear slices with 1 cup of sugar and set aside.
Put the butter into a casserole dish and melt in the oven at 325 degrees.
Combine the dry ingredients, including the remaining sugar, until well-combined.
Beat the egg and mix it with the milk. Add this mixture to the dry ingredients.
Pour the mixture over the butter, and do not stir it.
Place the pears on top of the batter without stirring and bake for about 1 hour at 325 degrees.
Cool before serving and top with a sprinkle of brown sugar and pecan pieces, along with a dollop of whipped cream or vanilla ice cream.
Nectarine Cobbler
Ingredients:
5 to 6 nectarines, peeled and sliced
4 tablespoons salted butter, cut into chunks
3/4 cup flour
2/3 cup sugar
1 teaspoon baking powder
1/2 cup milk
1/4 cup cream
1 teaspoon cinnamon, divided
1/2 teaspoon nutmeg
2 tablespoons sugar
Directions:
Preheat the oven to 350 degrees F.
Place the butter chunks into a casserole dish and put them into the oven until the butter is melted.
Mix flour, sugar, baking powder, milk, cream, 1/2 teaspoon of cinnamon, and the nutmeg, pouring into the casserole dish.
Mix the remaining 1/2 teaspoon of cinnamon with the 2 tablespoons of sugar.
Place the nectarines on top of the batter and sprinkle with the cinnamon-sugar mixture.
Bake for approximately 55 minutes and cool before serving. Serve with vanilla ice cream and a sprinkling of chopped walnuts. Or, if preferred, use low-fat frozen yogurt in place of ice cream.