(All posts may contain affiliate links or sponsored content. Please see my disclosure policy)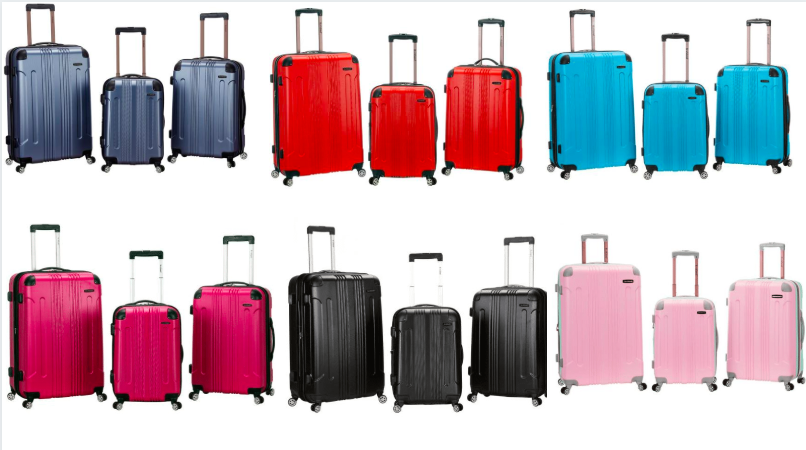 Tis' the season for fall trips and traveling! If you are like me and have had the same luggage for several years, it is definitely time to upgrade! I have been wanting to get a hard side spinner suitcase, as I have heard really great things about them. I have found an amazing deal on not one, but three pieces! Today only, The Home Depot (crazy place for luggage, right? ) is offering the Rockland Sonic 3-Piece Hardside Spinner Luggage Set for ONLY $114.98 Shipped! (reg. $480) Yes, THREE pieces for that amazing price. And, there are so many beautiful color options to choose from! If this set isn't your thing, there are lots of other great options on sale as well!
GO HERE to take advantage of this offer.
TIP: Buy each family member their own color of luggage so that you can easily keep track of everyone's belongings. This is especially helpful when flying and cruising!