(All posts may contain affiliate links and/or sponsored content. Please see my disclosure policy)
I am sure that one thing many of you may have in your freezers right now is chicken. I am always on the hunt for new chicken recipes, and this one for Air Fryer BBQ Drumsticks is so easy and delicious! If you are looking for an air fryer this one is a great option! 
Air Fryer BBQ Drumsticks 
Ingredients 
6 Drumsticks 
BBQ Sauce 
1 Stick Butter (Melted)
Salt
Pepper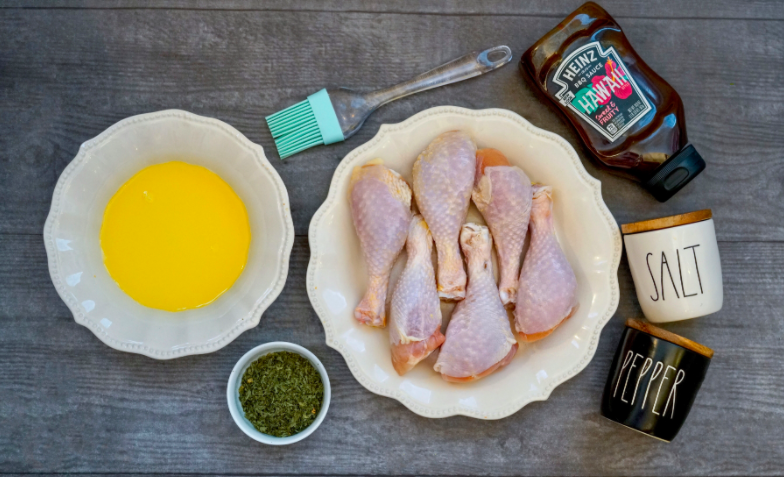 Instructions
Make sure drumsticks are as dry as can be by patting them down with a towel. 
Coat each drumstick in butter. 
Sprinkle with salt & pepper.
Place drumsticks on air fryer basket without overcrowding. 
Cook at 375 degrees for 30 minutes.
Remove from air fryer and coat drumsticks in bbq sauce.
Place back in air fryer for another 10 minutes.
Sprinkle parsley for a garnish and enjoy with your favorite side dish and vegetable.