(All posts may contain affiliate links or sponsored content. Please see my disclosure policy)
For many parts of the country, school is back in session! Healthy lunches and dinners can sometimes be challenging as we are learning to balance schedules, extra-curricular activities and more. I am here to help make your life easier! While this post is sponsored by Healthy Family Project, all opinions and the recipes are my own.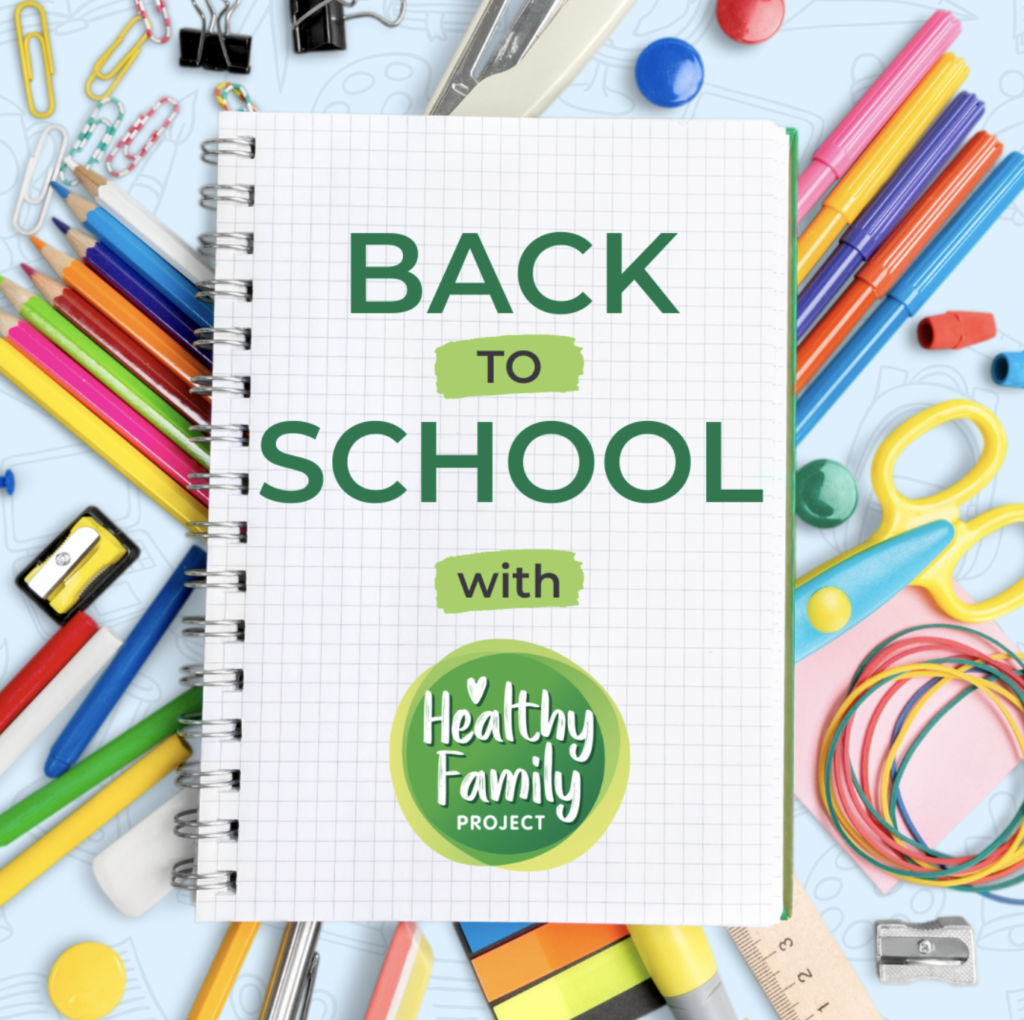 Is school back in session yet for your kiddos? We went back around 2 weeks ago, and I can't believe how quickly that time is already flying by. My oldest son Drew is a junior in high school, and Brady, our 10-year-old is in fifth grade. Since I have 2 very active boys, you can imagine that they are always hungry!
I teach part-time at Brady's school, so meal planning and preparation are very important to me! The last thing that I want to think about each night is what to make for dinner, or what to pack in the boy's school lunches for the next day. The meals and snacks that I prepare for my family, must not only be quick and easy, but they must also be healthy. I love to add lots of fresh fruits and veggies to every meal or snack to ensure that our family is getting the nutrients that we need.
With the kids heading back to school, life is about to get a lot busier for all of us! Whether you are taking the kids back and forth to school, or all the extra-curricular activities that they have, here are 4 easy and healthy dinner and lunch recipes to help your school year get off on the right track. I am also including an extra bonus dessert recipe because some days you need dessert!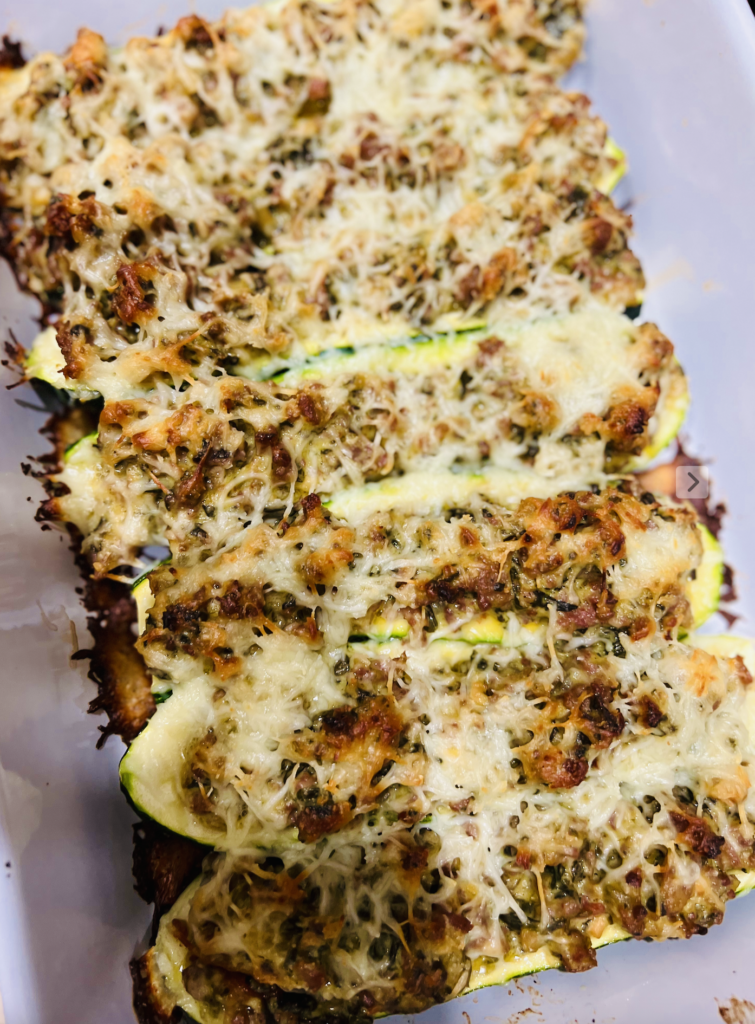 Sausage and Avocado Cream Cheese Zucchini Boats
Quick and easy dinner ideas are a must for our busy family! These Sausage and Avocado Cream Cheese Zucchini Boats are sure to be a new fave that your family will ask for again and again!
Ingredients:
4-6 zucchini washed and halved
1 tub of ¡Yo Quiero! Brands Avocado Cream Cheese (you can use any variety, but I used the Spinach Bacon)
16oz. shredded mozzarella cheese
1lb. Italian roll sausage
salt/pepper for taste
1 small RealSweet Onion, chopped
Directions:
Preheat oven to 350 degrees.
Scoop out the center of each of the halved zucchinis to make a "boat".
Place in a greased baking pan.
In the meantime, cook the Italian roll sausage on medium heat and add the RealSweet Onions. Cook until done. Add salt/pepper to taste.
Combine cooked sausage and onions with the tub of ¡Yo Quiero! Brands Avocado Cream Cheese
Spread sausage mixture into each zucchini boat and top with the shredded mozzarella cheese.
Bake at 350 degrees for 15-20 minutes or until zucchini are tender and the cheese is bubbly.
Serve and enjoy!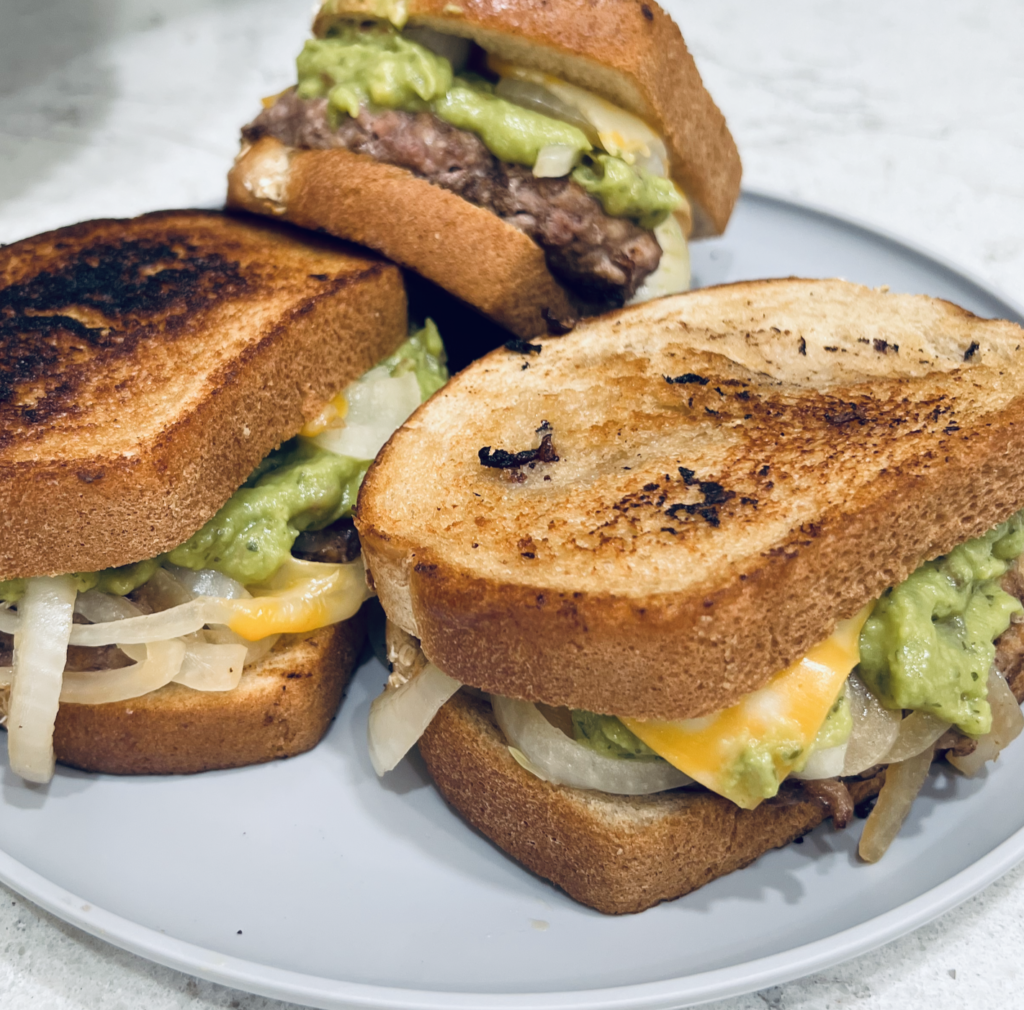 Guacamole and Caramelized Onion Patty Melts
Some evenings call for a quick, yet comforting meal! These Guacamole and Caramelized Onion Patty Melts are sure to give you the comfort factor that you crave yet are very easy to prepare and oh-so delicious! Add other veggies or toppings as your family prefers. The possibilities are endless!
Ingredients:
16 oz. Ground Turkey or Ground Beef (I used half of each to cut down on the fat content)
Slices of Monterrey Jack Cheese
3-4 RealSweet Vidalia Onions sliced
salt/pepper to taste
8-10 slices of your favorite bread
Butter spread
¡Yo Quiero! Brands Guacamole
Instructions:
Place sliced RealSweet Vidalia Onions in a skillet to caramelize. Cook until golden brown.
While onions are cooking, form the Ground Beef/Turkey mixture into patties.
Place Hamburger/Turkey Patties on a griddle or in a skillet to cook. Cook each patty through.
Place caramelized onions in a bowl to cool down.
In the meantime, butter one side of each bread slice then place the buttered side down of the bread on the skillet to get golden brown.
Add cooked hamburger patties to bread slices and top with caramelized onions, cheese and ¡Yo Quiero! Brands Guacamole. Turn sandwich over to continue cooking and to become golden brown.
Serve with your favorite veggies and enjoy!
Chicken Meatballs with Zucchini Noodles
One of my favorite time-savers for getting dinner on the table during a busy week is by utilizing my slow cooker. I can throw something in before I leave for school in the morning, and we will have delicious and easy dinner later that evening! I particularly love the pre-cooked chicken meatballs from Costco. I throw them in the slow cooker with a jar of our favorite marinara sauce, and voila dinner is almost ready! I serve them over Pero Family Zucchini Noodles that you cook in the microwave for just a few minutes. This meal is a family favorite and filled with veggies and protein!
Ingredients:
1 package of pre-cooked chicken meatballs (I buy the Amylu brand from Costco, but you can use whatever meatballs that you prefer or have on hand)
1 jar of your favorite marinara sauce
2 containers of Pero Family Zucchini Noodles
Instructions:
Place the package of chicken meatballs in the slow cooker.
Pour the jar of marinara sauce over the meatballs,
Cook on low for 4-6 hours.
Before you are ready to serve cook the zucchini noodles in the microwave until done.
Serve the chicken meatballs over the zucchini noodles and add extra sauce and grated parmesan cheese.
This meal couldn't be easier to prepare and is so delicious! I can almost guarantee that there will be no leftovers!
Mandarin Orange Chicken Salad
I don't know about you, but Chicken Salad is one of our family's favorite go-to lunches. There are so many different varieties of fruits or veggies that can be added to make it your own. This Mandarin Orange Chicken Salad is sweet yet savory, and every bite is a pop in your mouth that keeps you coming back for more. This is the perfect lunch idea for every member of your family!
Ingredients:
3-4 cups of cooked chicken breast (I used a rotisserie chicken for the convenience factor)
3 celery stalks, diced
5-6 Bee Sweet Citrus Mandarins, peeled and segmented
3-4 green onions, diced
Celery salt for taste
Pepper for taste
1/3 cup stone ground Dijon mustard
½ cup avocado oil mayonnaise
Instructions:
Combine chicken breast, diced celery, green onions, mayonnaise, and mustard in a large bowl.
Add celery salt and pepper for taste.
Gently fold in the mandarin oranges.
Serve with your favorite bread as a sandwich or topped high on your favorite crackers! This is such a refreshing and healthy lunch for yourself or the kiddos!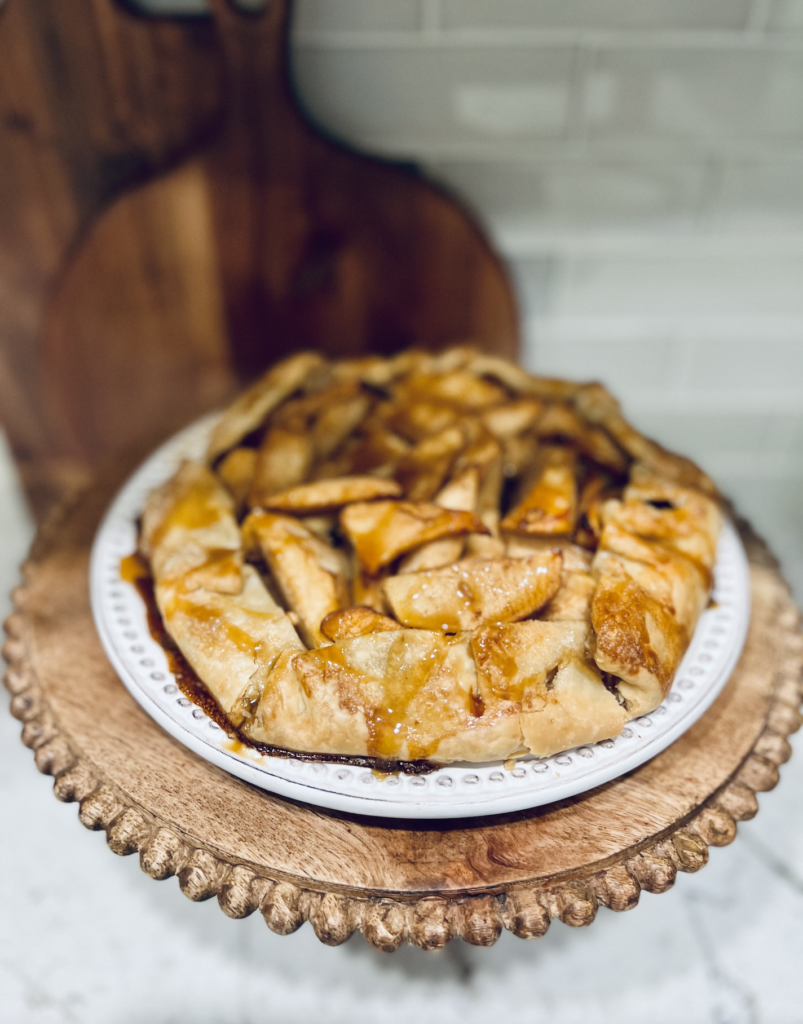 Caramel Apple Galette
Had a rough week? Sometimes a special dessert for the family is in order! This Caramel Apple Galette couldn't be easier to prepare, and every bite is packed full of delicious Jazz Apples! The sweet apples with the caramel drizzle are the perfect pairing. Add some vanilla ice cream for an even more decadent dessert!
Ingredients:
1 premade pie crust (the roll out variety)
3-4 Jazz Apples, peeled and sliced into ¼ inch pieces
Jar of your favorite caramel sauce
1-2 Tbsp. of sugar
½ teaspoon cinnamon
Dash of salt
Egg Wash: 1 large egg
Dusting Sugar for crust
Optional: Vanilla Ice Cream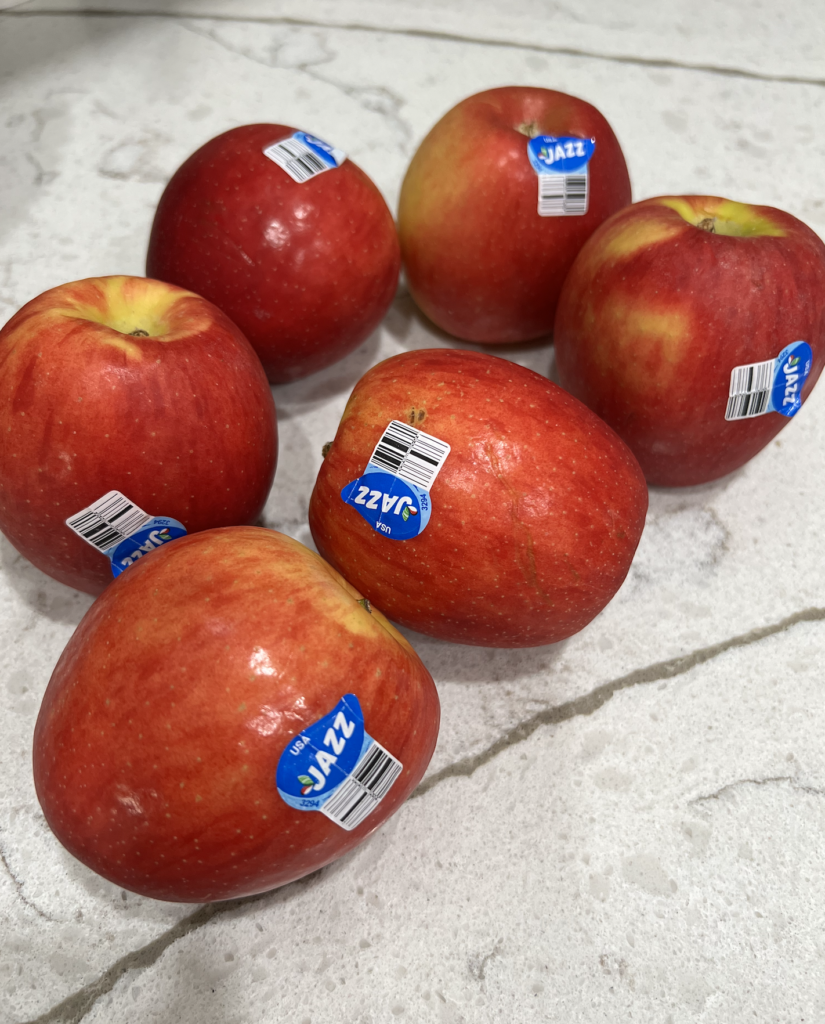 Instructions:
Preheat oven to 350 degrees.
Roll out the pie crust into a pie pan or glass baking dish
In a bowl, mix the apples, cinnamon, and salt
Place apples into the rolled-out pie crust.
Gently fold the edge of the dough over the apples.
Brush the crust with the egg wash.
Sprinkle dusting sugar on the crust to give it a nice sheen as it bakes.
Bake for 35-40 minutes or until crust is golden brown and filling is bubbly.
Drizzle with your favorite caramel sauce
Serve with your favorite vanilla ice cream and enjoy!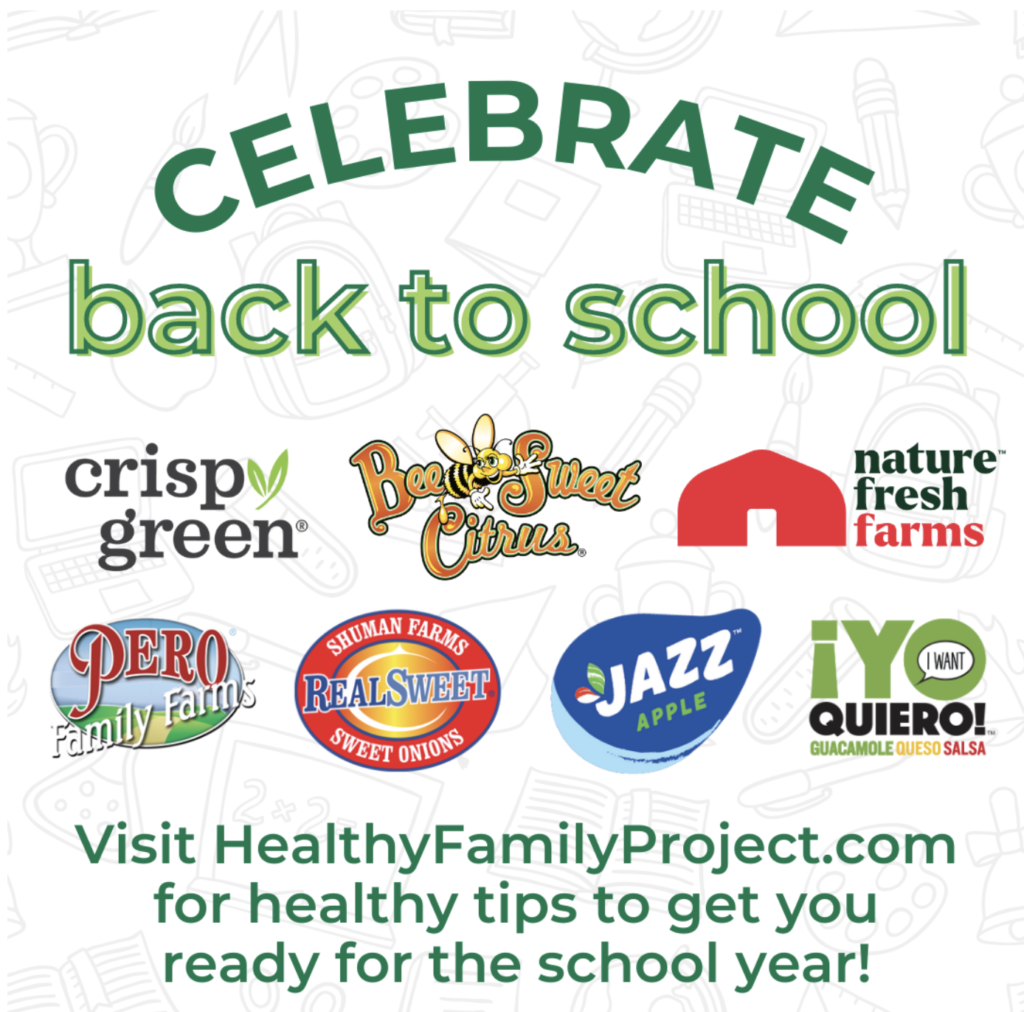 Are you familiar with the Power Your Lunchbox program? If not, I highly suggest that you check it out! I am honored to be a part of a campaign that helps empower families as they get ready for the back-to-school season. The Power Your Lunchbox program, in partnership with Healthy Family Project has so many tips and recipes to offer as they help to support accessibility to fresh produce in schools through the Foundation for Fresh Produce. The back-to-school campaign has raised over $180,000 for charitable organizations that promote health over the years. Isn't that amazing?
A big THANK YOU to the sponsors who have helped to make this campaign a huge success! Jazz Apple, Bee Sweet Citrus, Pero Family Farms, Nature Fresh Farms, RealSweet Onions, Crispy Green, ¡Yo Quiero!