Welcome to My sweet savings!
Hi there! I am so glad to have you here at My Sweet Savings! I hope that this website will empower you to save more and spend less! We love to offer savings advice for the smart and savvy lifestyle, and hope that you will learn to save in every area of your family's budget so that you can splurge on those fun luxuries from time-to-time!
(All posts may contain affiliate links or sponsored content. Please see my disclosure policy)
If you have been wanting a Costco membership deal, this is the BEST deal that I have seen yet! Right now, new members who sign up for an annual Coscto Gold Star membership for $60 will receive a $40 digital Costco Shop Card! That is like getting your membership for only $20!
GO HERE to take advantage of this awesome deal!
(All posts may contain affiliate links or sponsored content. Please see my disclosure policy)
Welcome to all of the viewers from ABC Action News! I am honored to have you here at My Sweet Savings!
A little bit about me……I have been married to my husband Keith for almost 24 years. We have two boys, Drew, who will be 18 next month, and Brady who will be 12 next week. I am a part-time teacher at my youngest son's school, and in my spare time I love to share deals, recipes, and more. I post frequently on Instagram and Facebook, and would love for you to follow me there as well!
I don't have to tell you that the cost of living these days is at an all-time record high. Many families are struggling, so when you add in the cost of the holidays, it can be very stressful. Here are a few tips and trips that I use to help our family save just a few extra dollars during the holidays, and really all year long.
Use money saving apps that earn you cash back. One of my favorite apps is Fetch Rewards. This app allow you to scan or upload your receipts for both in-store and online purchases. You will earn points that can be used to cash out for PayPal or gift cards to your favorite stores. not only is this app super easy to use, but you can also have your kids help you! Have them scan the receipts and watch the money add up! (You can use promo code K3DEH when you sign up for an extra 2,000 points)
     2. Use Buy Now Pay Later options such as Affirm, Klarna, Afterpay or Sezzle. These options allow you to pay for purchases with 3-4 payments instead of one installment. If you are making larger purchases for products, this can be very helpful for your budget. There is no interest or fees, and no impact on  your credit score.
3. Shop at discount stores like Ollies and Big Lots. I feel like these stores are hidden gems and don't get utilized enough. You can find name brand products for a fraction of the price. You can also sign up for their rewards programs and they will mail you coupons for extra savings throughout the year. We have gotten some amazing deals at both of these stores!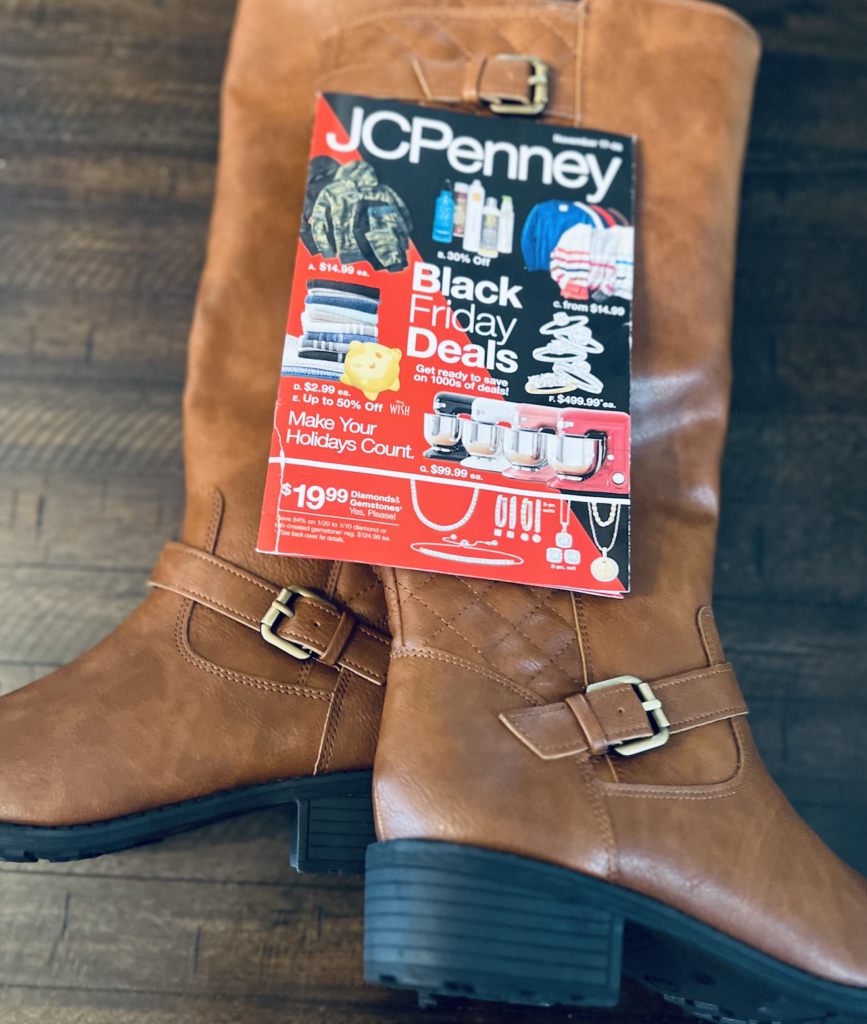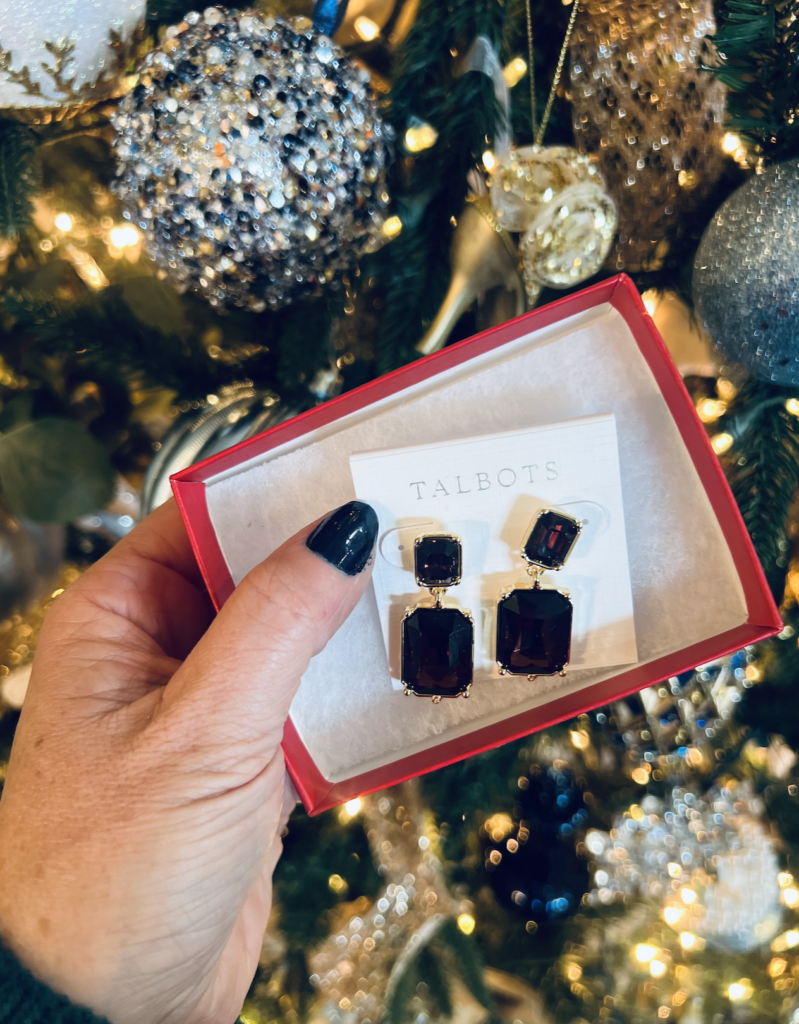 4. Sign up for rewards programs to your favorite stores. Many times when you sign up, the stores will send you a coupon. Then, throughout the year, they will send you coupons and money-saving offers that allow you to save even more. I have gotten so many items for inexpensive with coupons and stacking deals at my favorite stores. As an example, I had a $10 coupon for JCPenney. These riding boots were on sale for $19.99. With my coupon they were just $9.99! These gorgeous earrings from Talbots were only $0.75 with my $20 promotional coupon! In addition, did you know that many stores also offer birthday freebies? You can check out my list of birthday freebies HERE.
5. Consider purchasing refurbished or previous generations of a product. These items come with warranties, are just as good as the latest models, and will be much cheaper. You can also purchase off-brand products for a fraction of the price of the name brand ones. Many times the quality is just as good as the name brand. Did you know that many off brand products are made by the name brand companies?
6. Purchase products after the holidays to use for the next season. I can't begin to tell you how much that this tip has saved me! Almost all of my Christmas decorations were purchased last year or during prior years for 75% -90% off! You can also use this tip throughout the year when you see seasonal items marked down. For example, my oldest son is graduating from high school next year. I found graduation cups, plates, and napkins from this year, but they did not have a date on them. They were on sale for 90% off! I scored all of the items that we will need for his party for around $20!
I hope that some of these tips will be helpful to you as you shop this holiday season, and beyond! If you have any questions feel free to email me at: mysweetsavings@gmail.com
Have a Merry Christmas season! xoxoxox