Welcome to My sweet savings!
Hi there! I am so glad to have you here at My Sweet Savings! I hope that this website will empower you to save more and spend less! We love to offer savings advice for the smart and savvy lifestyle, and hope that you will learn to save in every area of your family's budget so that you can splurge on those fun luxuries from time-to-time!
This Friday, September 29 is National Coffee Day! ☕☕☕
Here are a few places that are offering Free or Free with purchase offers.
Dunkin' – Rewards members will receive a Free medium hot or iced coffee with any purchase.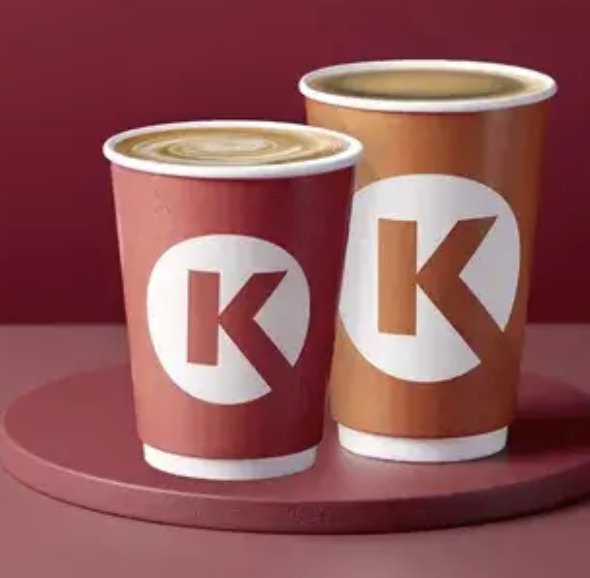 Circle K – Through October 2, Circle K Inner Circle members can get one free cup of coffee (any size) in-store with the Circle K app.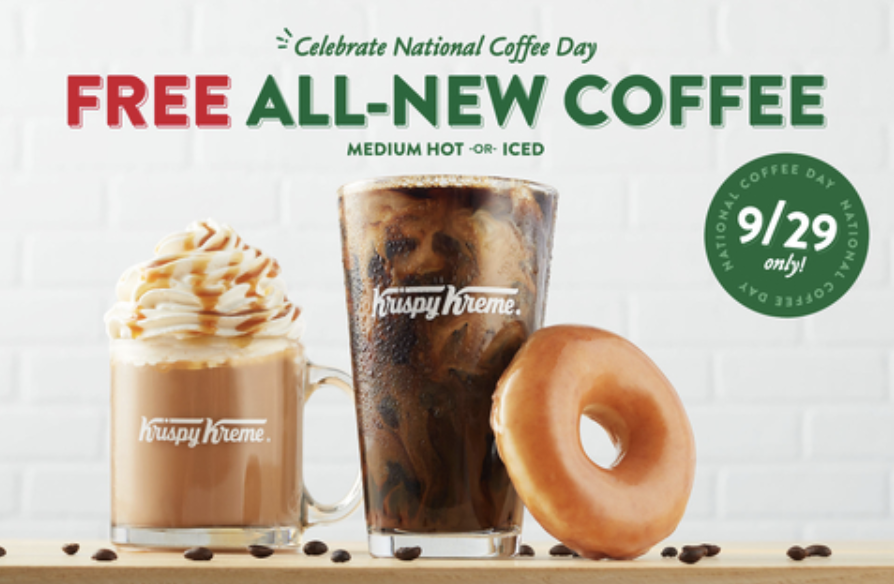 Krispy Kreme – On Friday, Sept. 29, all guests can receive a FREE medium hot or iced coffee, no purchase necessary. Fans can choose from espresso-based lattes or drip coffee from Krispy Kreme's new and improved beverage line introduced earlier this month, all beverages featuring better beans, smoother blends and richer roasts for fresh, delicious flavor.
Krispy Kreme also will sweeten National Coffee Day by offering guests a $2 Original Glazed® Dozen with the purchase of any dozen.
Scooter's Coffee – National Coffee Day is September 29th, but the entire month of September is now Scooter's Coffee Month. We are spreading the coffee love by offering FREE delicious, fresh-brewed coffee every day throughout September.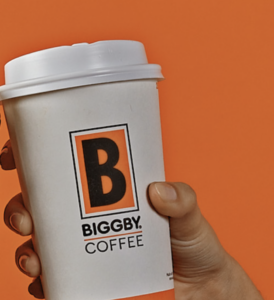 Bigby Coffee – National Coffee Day is a BIGG deal at BIGGBY COFFEE. This year, guests who stop into one of the 360-plus high-energy coffeehouses on September 29 will receive a free 20 oz brewed coffee. Each brewed coffee can be upgraded in size or with modifiers for an additional cost.
If you know of any other Coffee Day deals, be sure to let me know!
(All posts may contain affiliate links and/or sponsored content. Please see my disclosure policy)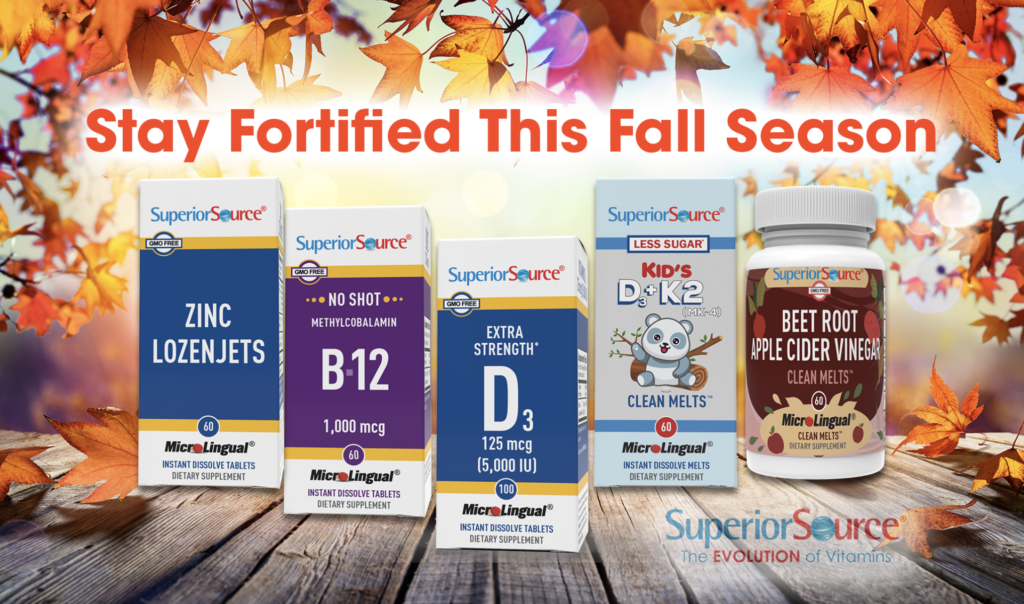 It's fall ya'll! While it is supposed to be a season of cooler weather, bonfires, and falling leaves, many parts of the country are still dealing with extreme heat. With the changing of the seasons and weather, this generally means that the onset of cold and flu season is around the corner.
As a part time teacher and educator, staying healthy and fueling my body with good-for-me products is top-priority! Taking vitamins and supplements every day to ensure that I can stay healthy is so important. One of the keys is to take your vitamins and supplements before you get sick. It is important that we get our immune systems ready for all the germs, colds, and other sickness.
Are you and your family taking a bunch of vitamins that are hard to swallow? This can be especially hard for children. I really dislike having to swallow a pill that is not only huge, but tastes awful! My family and I appreciate Superior Source Vitamins, and the fact that they come in instant dissolve tablets. This MicroLingual technology from Superior Source Vitamins means that their products will dissolve quickly either on or under the tongue. There is nothing to swallow, and they dissolve faster than regular pills. NO water is needed! These vitamins are free from chemicals, GMOs, preservatives, excessive binders, dyes, fillers, or artificial colors. 
What is the awesome story behind Superior Source Vitamins? 
As a young man Ron Beckenfeld, the owner of Superior Source Vitamins, was into fitness, always worked out, and wanted to stay healthy. Finding the right vitamins seemed like the perfect fit for him when he decided to go into business. Ron started selling vitamins out of the trunk of his car in 1964 and in 1969 he started Continental Vitamin Company; it became a life–long passion to establish a supplement company that cares about health. 
In 1998 he started Superior Source MicroLingual® due to his concern about his father's Parkinson's condition."When my father developed Parkinson's, he already had a heart condition. I realized he had problems swallowing traditional large tablets, which inspired me to find a way to help my dad and others who had similar problems swallowing the vitamins they needed."
Superior Source Vitamins has over 70 vitamins and supplements to aid your quest for a healthy lifestyle! You can purchase Superior Source Vitamins (SSV) both on Amazon and Walmart.com!
GIVEAWAY:
Now on to a fun giveaway so that you can try the Superior Source brand for you and your family! 
Enter to win a $75 value five-count pack of vitamins from Superior Source! Included in the pack are: B12/B6, VitaminD3, Kid'sVitamin D3+ K2Clean Melts, ZincLozenjets + Vitamin C, and Beet Root Apple Cider Vinegar Clean Melts. 
To enter, please leave a comment on this post and let me know which product that you are most excited to try. Please note that giveaway is open to US residents only. Giveaway will end on September 27, and winner will be notified.
Good luck everyone!