(All posts may contain affiliate links or sponsored content. Please see my disclosure policy)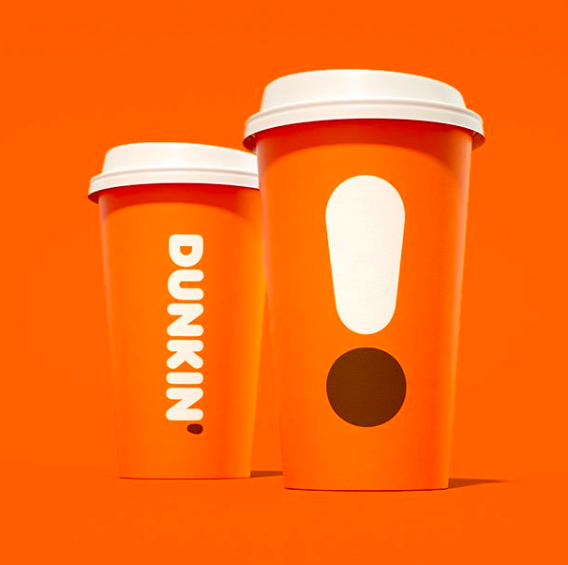 I recently had the opportunity to attend a VIP event at a local Dunkin' Donuts here in the Tampa Bay area to check out the new Espresso beverage lineup. As someone who is a huge Dunkin' Donuts Coffee fan, I was excited to attend this event and to learn about the new espresso drink program that Dunkin' has recently unveiled.
Dunkin' wants to challenge Espresso drinkers that Sipping is Believing with their new beverage led strategy, and they are committed to keep America running not only on coffee, but they are now determined to become the destination for the best lattes, cappuccinos, Americanos, macchiatos and more.
Now you may not realize this, but Dunkin' Donuts has had Espresso drinks on their menu since around 2003. While most older folks will prefer Dunkin' for their regular coffee, it seems that the millennial generation loves a good hot or iced espresso drink such as a macchiato, cappuccino and latte. 
Dunkin' Donuts invested $100 million dollars in this new espresso-drink program. This money was spent towards new "state of the art" espresso machines as well as training the staff and enabling them to make the great-tasting espresso drinks. The brand is determined to be known for these great-tasting espresso drinks. They even launched two new espresso drinks to its menu for the first time, serving new Iced Cappuccino and Iced Americano. The Iced Cappuccino is brewed with freshly ground espresso beans and then blended with milk and served over ice for a refreshing, frothy and bold iced beverage. The Iced Americano blends a double shot of Dunkin's espresso with water for a refreshing, espresso-forward cup.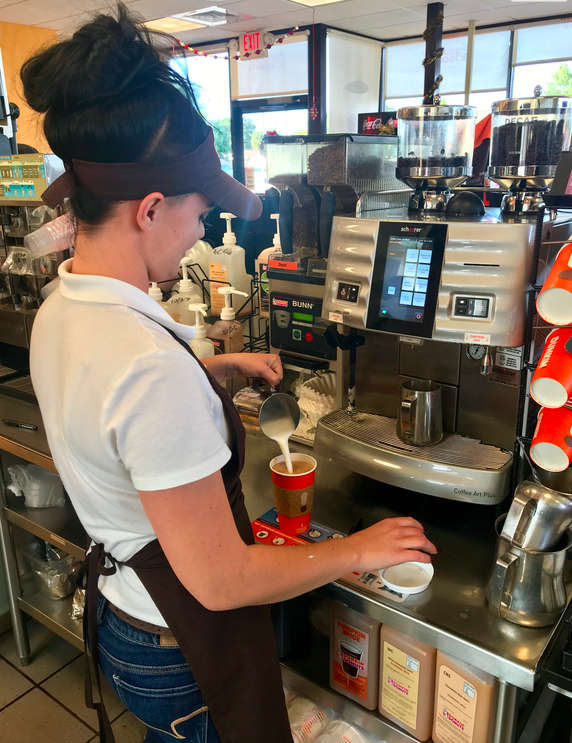 I was amazed at the detail that goes into the making of the latte. The girl behind the counter that made my latte new exactly what she was doing and you could tell that she had received excellent training! I love how beautiful it looks! And, boy was it delicious!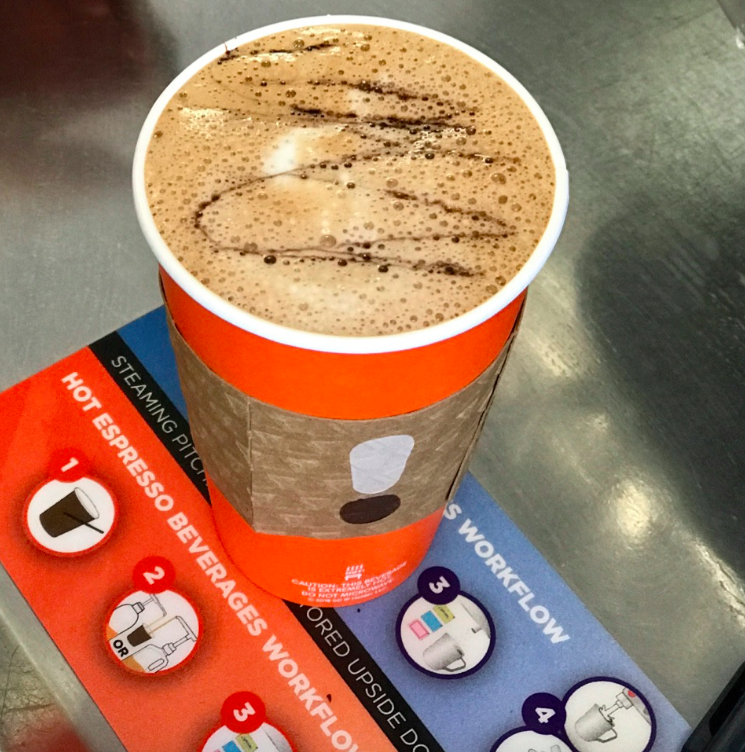 Now through December 30, you can enjoy an Espresso break every afternoon! Enjoy a medium sized Dunkin' latte or cappuccino for only $2 from 2PM-6PM! Now that is one sweet deal!