(All posts may contain affiliate links or sponsored content. Please see my disclosure policy)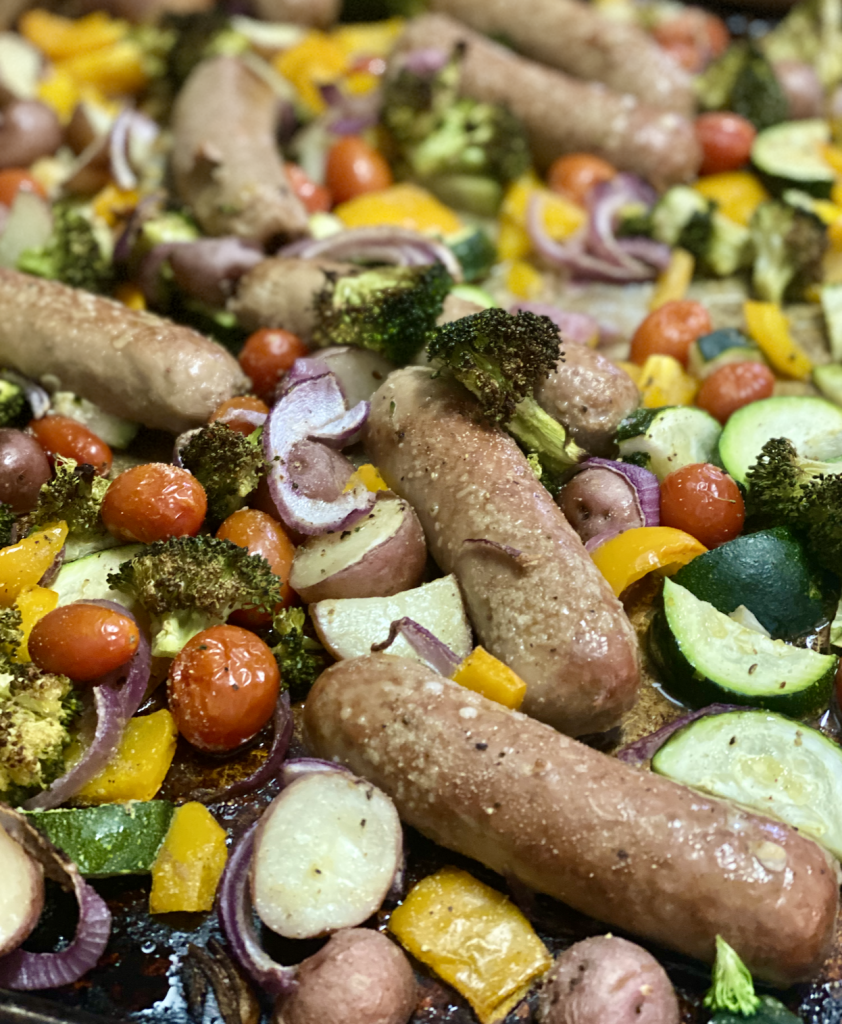 One of my absolute easy, quick, and delicious dinners is a Sheet Pan Meal. You just throw everything on the pan, put it in the oven, and dinner is served! This recipe for Italian Turkey Sausage and Veggie Sheet Pan Dinner is packed full of flavor in every bite! I love that you can really customize it and use whatever veggies that you have in the fridge at the moment. This is a great meal too if you are watching your calories and doing a program like Weight Watchers.
Ingredients: 
1 package of Butterball Italian Turkey Sausage (you could use regular Italian Sausage as well, but these have less fat) I personally have to use 2 packs of sausages when I make this meal as my boys like to eat. 🙂
Chopped up Veggies (use whatever you have on hand. I used broccoli, peppers, onions, potatoes, tomatoes, and zucchini.
Drizzle of olive oil to coat everything
Salt and pepper to taste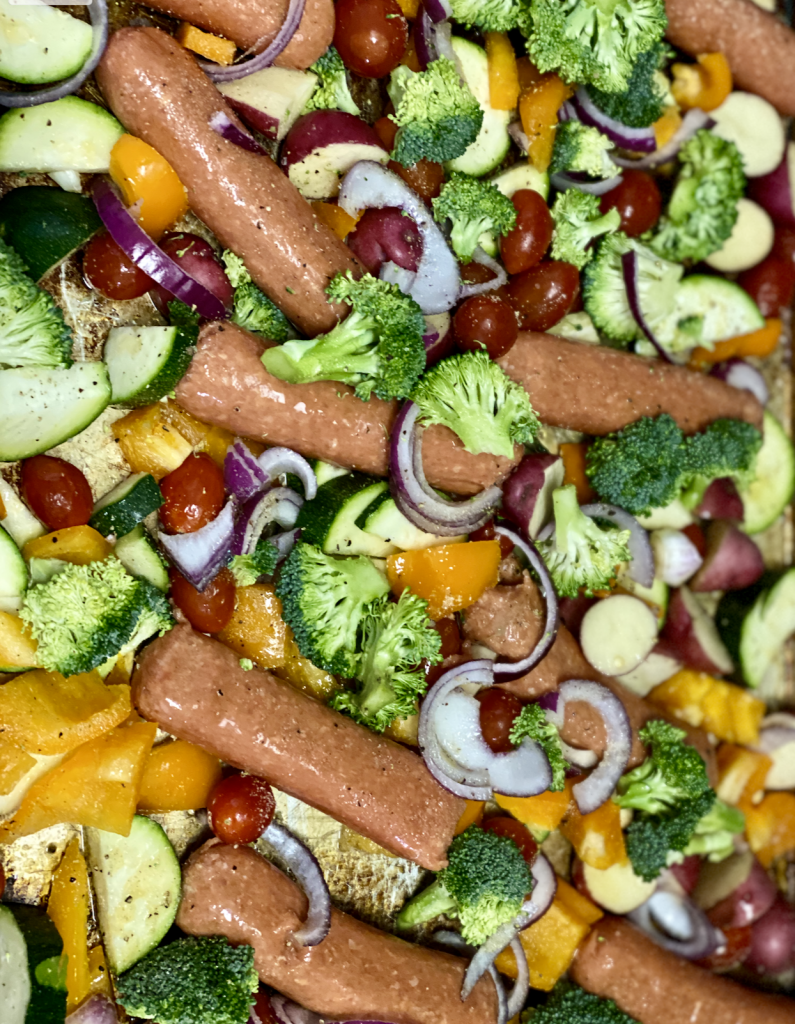 Instructions:
Preheat oven to 350 degrees.
Place all ingredients on a sheet pan and drizzle with olive oil making sure all the veggies and sausages are coated.
Sprinkle with salt and pepper to taste.
Cook at 350 degrees for around 20 minutes or until sausages and veggies are cooked through.
Enjoy!