This is a sponsored conversation written by me on behalf of Prego®. The opinions and text are all mine.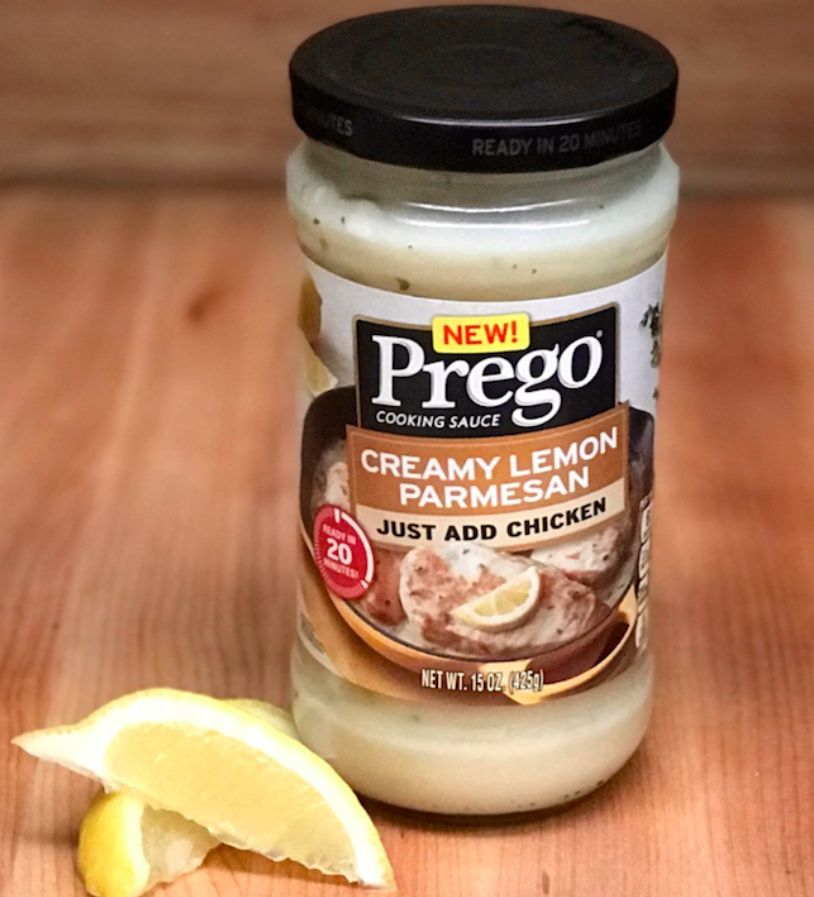 We all lead super busy lives these days. We have demanding jobs, the kids are involved in sports and extracurricular activities, and the list goes on and on. The last thing that many of us have on our minds each morning is what we will be making for dinner that night. You are sure to put a big smile on your family's face when you bring home a new family favorite with Prego® Cooking Sauces!
There's no reason to wait for pasta night to bring everyone around a delicious Prego® family meal. All you need is chicken, 20 minutes, and Prego Cooking Sauce to create your family's new favorite meal. The best part about Prego Cooking Sauces? They are pasta optional! We can enjoy "pasta night" more often without having to serve pasta – "just add chicken".
Prego Cooking Sauces are available in three delicious varieties at your local Publix. Choose from Creamy Lemon Parmesan, Creamy Marsala, and Tomato & Fresh Ricotta. You are sure to be the hero of the dinner table when you stock up your pantry with these delectable Prego Cooking Sauces with the BOGO sale now through 8/3/2018. Head on over to Publix.com where you can check out all of the details!
My family and I enjoy lemon and Parmesan, so we were excited to try the Creamy Lemon Parmesan Prego Cooking Sauce that I picked up at my local Publix. Every bite was packed full of cream, Parmesan cheese, garlic and lemon. So delicious!
Using the Prego Cooking Sauce couldn't be easier and did I mention that it is ready in just 20 minutes? I browned 1lb. chicken with 1tbs. of olive oil in a non-stick skillet until it was browned on both sides then added the 15oz. jar of Creamy Lemon Parmesan Prego Cooking Sauce. I simmered for 20 minutes, and voilà, dinner was ready! While the chicken was simmering, I roasted some asparagus with lemon zest and shallots in the oven at 375 degrees for 15-17 minutes. Asparagus makes the perfect compliment to lemon and Parmesan and it was definitely a hit with my guys paired with the Creamy Lemon Parmesan Prego Cooking Sauce!
No matter which variety of Prego Cooking Sauce that you choose, you are sure to have a new family favorite pasta optional meal!