(All posts may contain affiliate links and/or sponsored content. Please see my disclosure policy)
Many of us are being forced to cook and bake with items that we have right in our own pantry. Times are tough for many people so we are having to become creative with the items that we have on hand. This recipe for Chocolate Peanut Butter Bread is sure to cure any sweet tooth that you have and combines chocolate and peanut butter all in one delicious bite!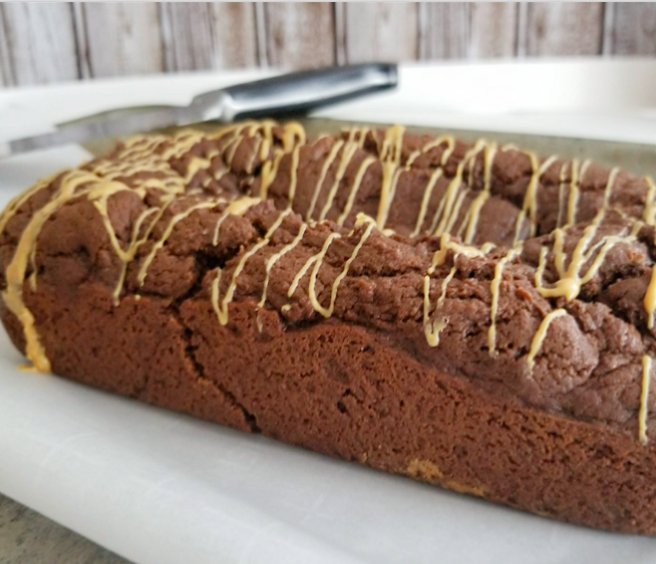 Chocolate Peanut Butter Bread
Ingredients:
1 1/2 cups flour
1/2 cup sugar
2 tsp of baking powder
1/2 tsp salt
1/2 cup cocoa powder
1 cup milk
1 egg
1/2 cup peanut butter, plus 1 tbsp for drizzle
1/4 cup vegetable oil
Directions:
In a medium bowl combine flour, sugar, baking powder, salt, and cocoa powder and mix well.
In a separate bowl whisk together milk, egg, peanut butter, and vegetable oil until smooth.
Slowly combine wet ingredients to dry ingredients and combine until batter forms.
Pour into a greased loaf pan.
Bake at 350 for about 28-30 minutes until center is cooked and toothpick comes out clean.
Let cool for at least 10 minutes before taking out of pan.
Optional microwave 1 tbsp peanut butter until melted and drizzle over loaf.
Let cool completely before serving.
Enjoy!