Disclosure: I received complimentary tickets to Crayola Experience Orlando in exchange for my honest review. All thoughts and opinions are my own. Please see my disclosure policy)  
This past weekend, we headed over to Orlando for some Spring break fun! One of the stops along the way was the Crayola Experience. My boys have been looking forward to this for quite some time! We took our family friend Madison along with us to join in on the fun and made a day of it!
I had no idea that the Crayola Experience is so big. I mean BIG! In fact, it is 70,000 square feet of attractions and bigger than an NFL Football field! There is something to do for every member of your family and you are sure to have a great time!
We began our day in Wrap It Up. This is where you can make your very own Crayola Crayon! Pick what color that you want and give it a fun name! The kids got a huge kick out of this and had fun naming their crayons!
From there, we moved on to an area where the kids could draw in the dark and then to one of our favorite places of the day Art Alive. We stayed here for well over an hour! Art Alive is an area where the art you make on a tablet come to life on a big wall! Even the adults have fun with this one! This really lets the creative juices flow and your kiddos become a budding artist!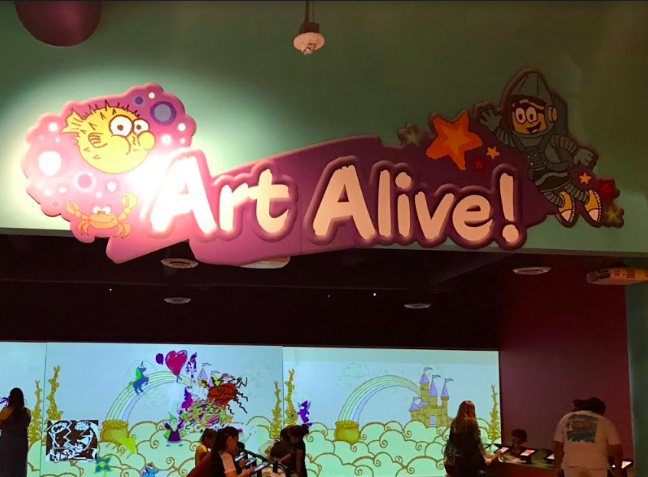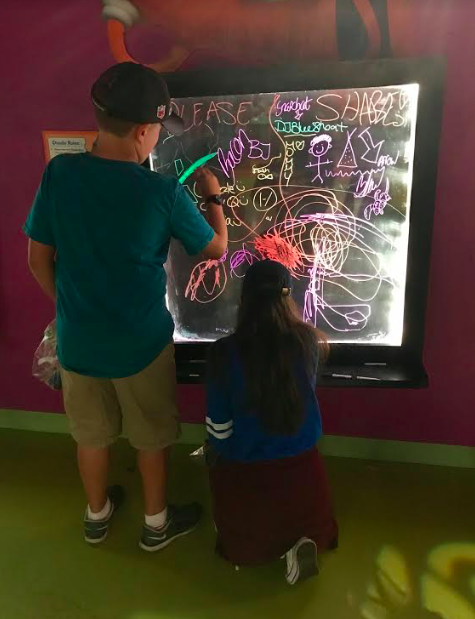 Drew and Madison loved Color Magic, a place where you can color a page and then let it come to life! As you can see from the photo, Drew was a happy boy here! I love how every detail of the Crayola Experience provides creative activity and play for kids no matter their age!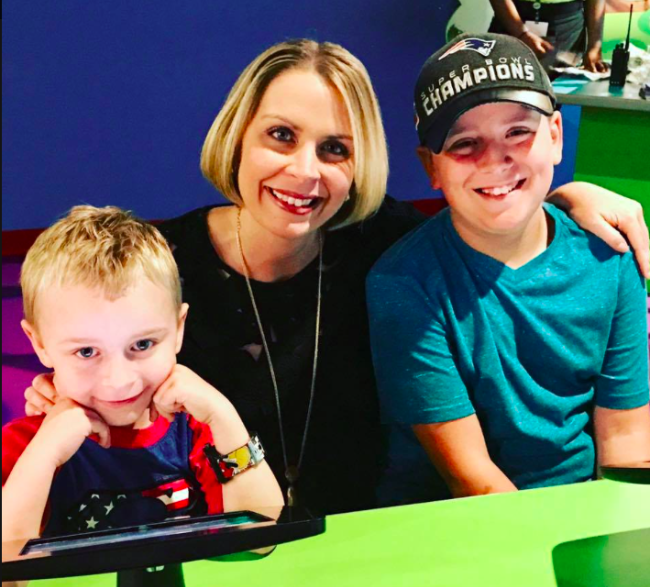 All of the kids especially loved Modeling Madness. This was an area where the kids can use their creativity to make fun things out of Crayola Model Magic. The kids were so creative and each came up with some very creative designs! I think they have a future in design! 
By this time the kids wanted to take a snack break so we headed over to the Snack Shack for a yummy snack of Pretzels! After we were fueled up we headed off for more colorful fun!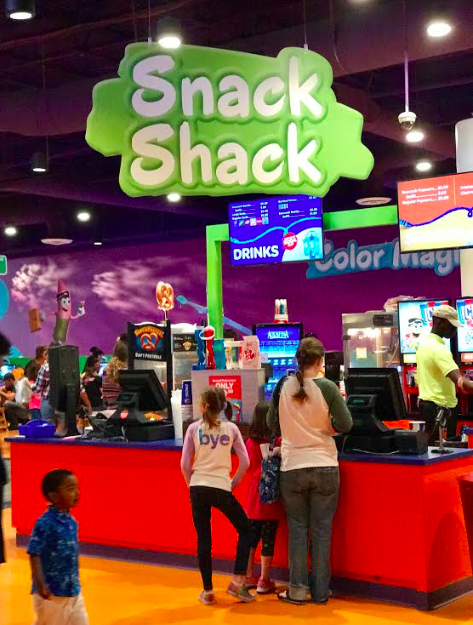 It was then on to the the La Nouba by Cirque du Soleil show! This special show is playing at the Crayola Experience Orlando through the end of the month so be sure to head there before it ends! We were blown away by the remarkable and daring acts!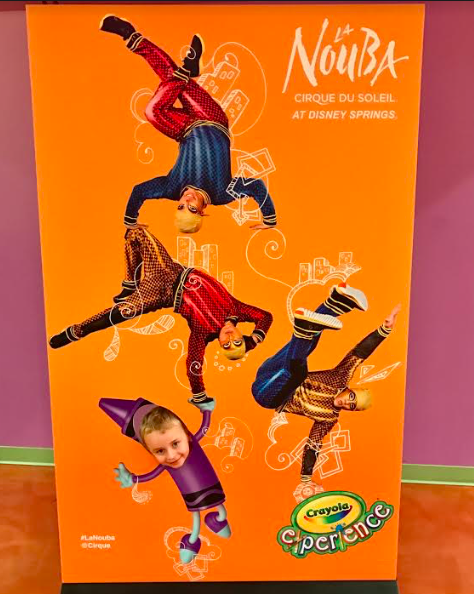 The last thing that we did for the day was head over to Melt and Mold. This is such a fun place where kids (and adults :-)) can take a crayon to melt into a car, seahorse, shark or ring. We all made something different and had a blast! Look at the details of each item and how vibrant the colors are!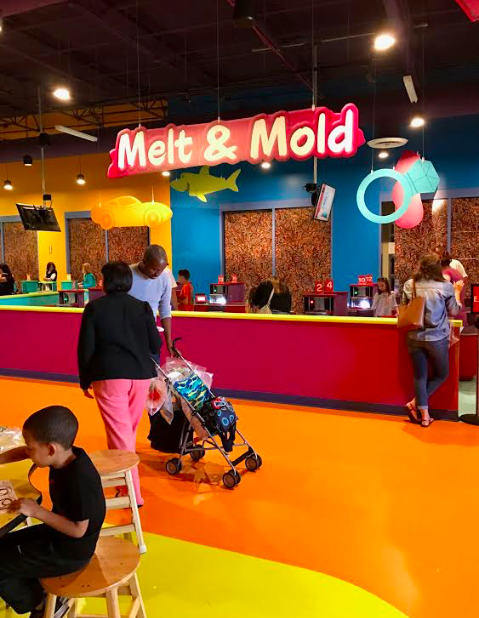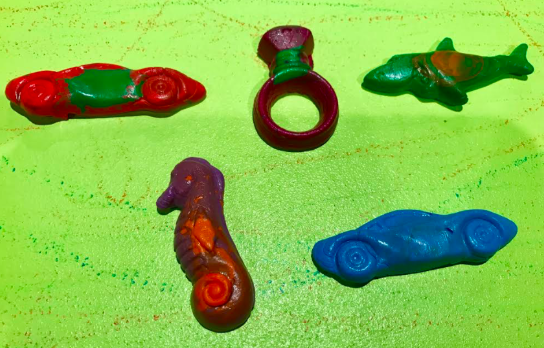 We were at Crayola Experience for over 4 hours and still did not see everything! We will definitely be going back this Summer when we can stay even longer! As we headed out of Crayola Experience, we headed into the Crayola Store where everything is all about Crayons! The kids just had to take a picture with these cute stuffed crayons! 
Thanks so much to Crayola Experience Orlando for our fabulous day! It was such a great time of colorful memories that will last years to come!
Want to head to Crayola Experience Orlando with your family? I have a special discount code for My Sweet Savings readers! GO HERE >>> http://bit.ly/2meMNXs to book your tickets now for only $17.99 per person! That is a savings of $5 per ticket!
Be sure to stay up-to-date on all the most colorful news at Crayola by following them on Facebook, Instagram and Twitter.