(All posts may contain affiliate links or sponsored content. Please see my disclosure policy)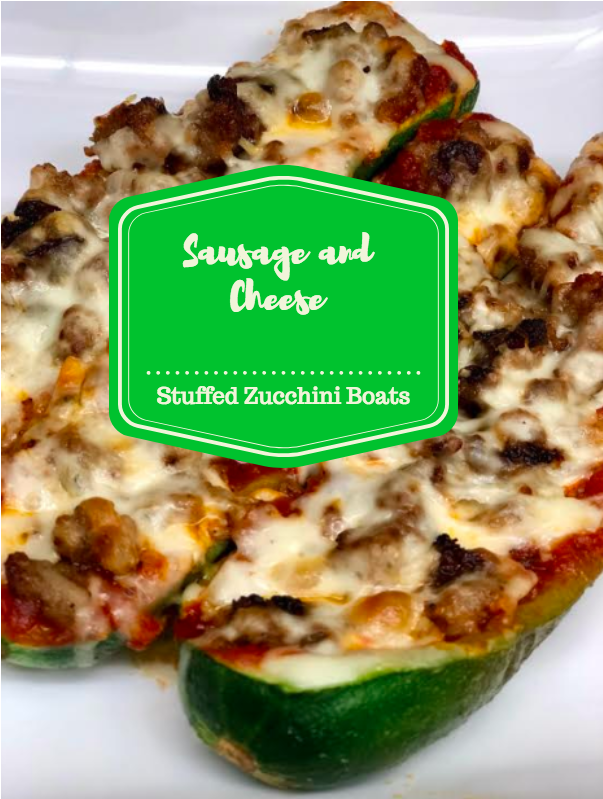 I don't have to tell you that Keto and low-carb diets are all the fad these days. I have been trying to do the Keto thing and watch my carb intake for the past few weeks. In doing so, I have been finding that eating this way really is not that complicated. I made Sausage and Cheese Stuffed Zucchini Boats for dinner earlier this week and they are delicious! I made enough to have leftovers for lunch the next day- so easy yet so delicious and filling!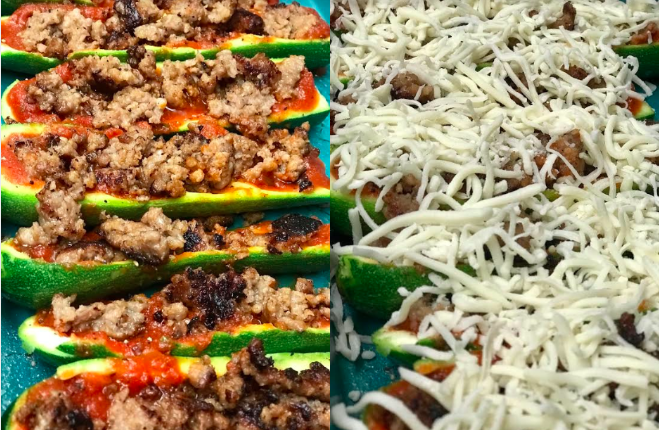 Ingredients:
4-6 zucchini washed and halved
1 jar marinara or pasta sauce
8oz. shredded mozarella cheese
1lb. cooked sausage
salt/pepper for taste
1/2 tsp. onion powder
Directions:
Preheat over to 350 degrees.
Scoop out the center of each of the halved zucchinis to make a "boat".
Place in a greased baking pan.
Pour spaghetti sauce over each "boat".
Spread cooked sausage and cheese evenly over each zucchini.
Sprinkle onion powder, salt and pepper over the entire dish.
Bake at 350 degrees for 15-20 minutes or until zucchini are tender and the cheese is bubbly.
Serve and enjoy! My entire family loved these!