Disclosure: This is a sponsored conversation written by me on behalf of TGI Fridays. All thoughts and opinions are my own. Please see my disclosure policy)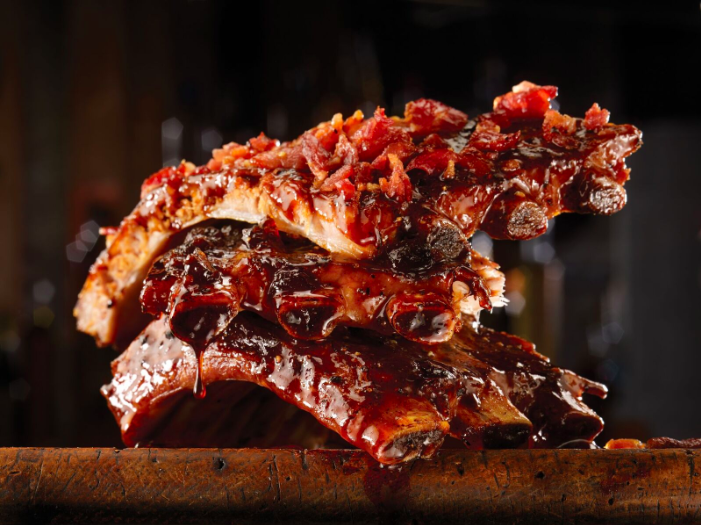 Meat lovers rejoice! TGI Fridays is raising the bar with the return of their $12.99 Big Ribs Deal! Americans deserve a higher quality rack of ribs on their plate and this deal from TGI Fridays definitely will not disappoint! The $12.99 Big Ribs offer is for a full rack of Big Ribs in any of three savory styles: Traditional BBQ, Jack Daniel's, and new Bourbon Bacon. Included with this offer is your choice of two sides. All of that for $12.99? Now that is one sweet deal! In one, bold voice with meat-lovers across America, Fridays wants everyone to #DemandBiggerRibs!
In addition, you can still take advantage of the Choose Two Meats promotion (which includes Big Ribs as a half-rack portion) that was launched earlier in the year. Choose 2 meats off the grill AND 2 side dishes for only $14.99! This is such a fantastic deal and makes for a fabulous date night! This offer is valid at participating TGI Fridays through October 2018.
If that wasn't enough, Fridays rolled out the new Blackberry Buzz Rita. It's a disruptive cocktail on their bar menu that is based on a variation of Fridays existing Blackberry Margarita. The secret to this amazing cocktail is the Buzz Button (aka the Electric Daisy). The Buzz Button, when eaten, accentuates flavors and provides a unique tingling sensation. First, your salivary glands activate. Then your tongue begins to tingle. That tingle turns to a prickle, and suddenly your whole mouth is numb. You can pick apart each ingredient and the drink is electrified.
Have I tempted your tastebuds yet? Head on over to your local TGI Fridays with family, or for a fun date night with your sweetie! You are sure to have a great time no matter what item you choose from the menu!