(All posts may contain affiliate links or sponsored content. Please see my disclosure policy)
3000 points for sign up is back! This equals a $3 gift card to Amazon, Dunkin', Walmart or Target!
I learned about this app several months ago that earns you money just for scanning receipts and gives you bonus points for purchasing select products! Fetch Rewards truly is the easiest app that I know of which allows you to earn rewards. You simply scan and earn! Yes, it is that simple!

Fetch Rewards is SO easy to use! There are no specific products to keep track of. You simply scan your receipts each time that you shop and the points add up. If you really want the points to add up, there are specific products that you can purchase which will earn you more points each time that you shop. Otherwise, just scan your receipts each time that you shop and watch the points accrue in your account. AND, it only takes 3000 points to earn your first gift card to places like Amazon, Dunkin' and Target. When you reach 5000 points, you can redeem for a $5 gift card to places like Target, Amazon, Walmart, Starbucks, Best Buy, Cracker Barrel, Dunkin' Donuts, Ulta and much more!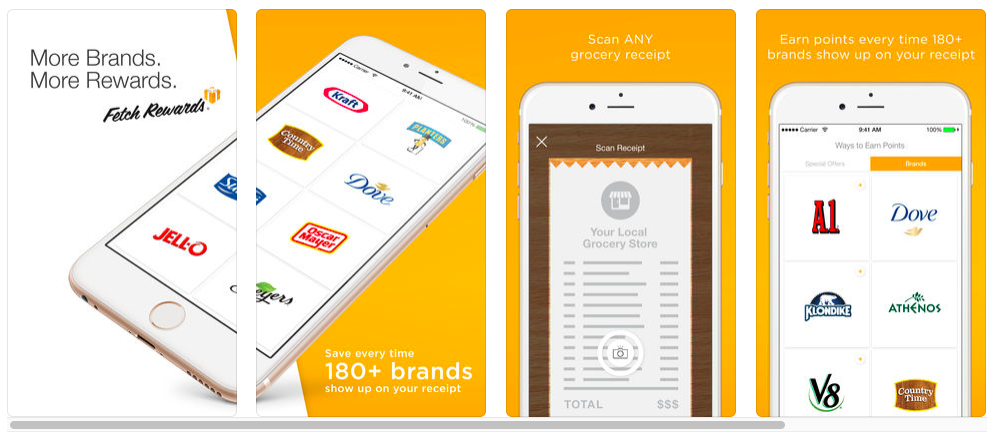 The best part? Through Tuesday, March 26, when you join HERE and use my referral code K3DEH and scan your first receipt you will get 3000 points added to your account which is enough for a $3 gift card! Look through your purse to find a grocery receipt dated within the past 2 weeks and you are good to go! What are you waiting on? Don't miss out on Free money! This is one of my absolute favorite new apps and I have already cashed out on gift cards several times!
GO HERE to sign up and use promo code K3DEH at checkout.