Disclosure: I was provided with product from HoMedics to facilitate this review. All thoughts and opinions are my own. Please see my disclosure policy)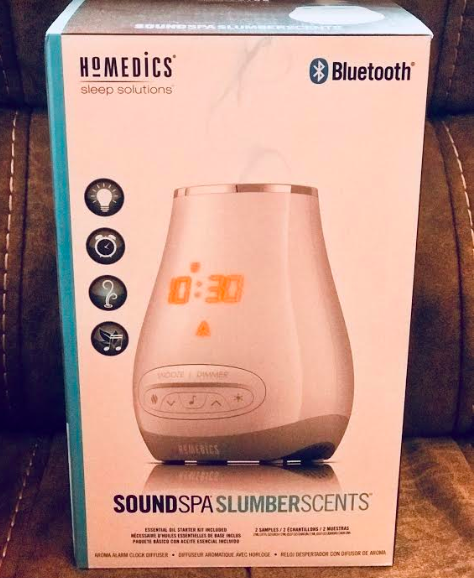 I was so excited to have the opportunity to review the HoMedics SoundSpa Slumber Scents. This is a remarkable product not only in functionality, but it also features Bluetooth technology, relaxing and uplifting sounds, soothing aroma and more. In addition, HoMedics is proud to become the Official Sound-Conditioning Partner of the National Sleep Foundation! This new partnership recognizes HoMedics' continued dedication to providing quality distraction-free sleep.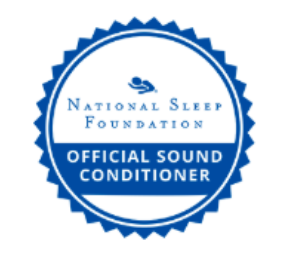 There are several things that stood out to me about the HoMedics SoundSpa Slumber Scents and I wanted to share with you! 
Design
The HoMedics SoundSpa Slumber Scents is very sleek and portable. It looks great sitting on my nightstand. It would look fantastic in just about any bedroom setting because of how sleek and neutral that it is.
Function
In this day and age of technology, I know that so many of us reach to our phones or smartwatches for the time, but I love this sleek option as well on my night-stand. I also appreciate that it has a dimmer so the light doesn't have to be bright. You can actually set it to be quite dim which is super nice. I know that some people like to sleep in an almost completely dark room. I love having the option to set the alarm too. There are certainly times that I need an alarm, so this is a great option.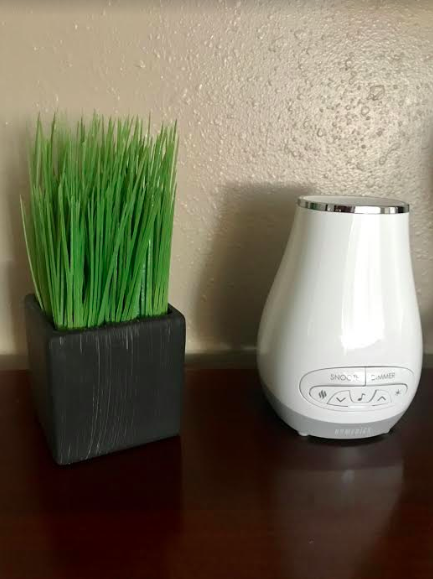 Lights
I personally am not someone who enjoys sleeping in a dark room, so I appreciate that the SoundSpa Slumber Scents has color-changing ambient lights. You can choose from 6 different colored LED lights to give your room a soft illuminated, glow. 
Diffuser
The ultrasonic aroma diffuser is my favorite part of the SoundSpa Slumber Scents! As it delivers the scents through the air, they are very subtle, soothing and not over-powering at all. The Slumber Scents comes with an essential oil sample kit that includes some of my personal favorites scents: Lavender, Fight it and Orange. There is an auto-off timer: 30, 60 or 90 minutes. 
Sounds
There are 6 relaxing and uplifting sounds including thunder, campfire, zen, ocean, brook and fan. If you are someone who enjoys going to bed with sounds, then you will love the sounds from the SoundSpa Slumber Scents! Each of the sounds are nature-inspired so they are very soft and not harsh at all-very pleasing to the ear and easy to listen to.
As you can see, HoMedics strives to provide products that promote overall well-being. Its extensive line of personal wellness products allows you to relax your body, renew your spirit and simplify your life. For products and information, visit www.homedics.com. I highly recommend any of the products from HoMedics and they have something from everyone! They also make fantastic gifts!