(All posts may contain affiliate links or sponsored content. Please see my disclosure policy)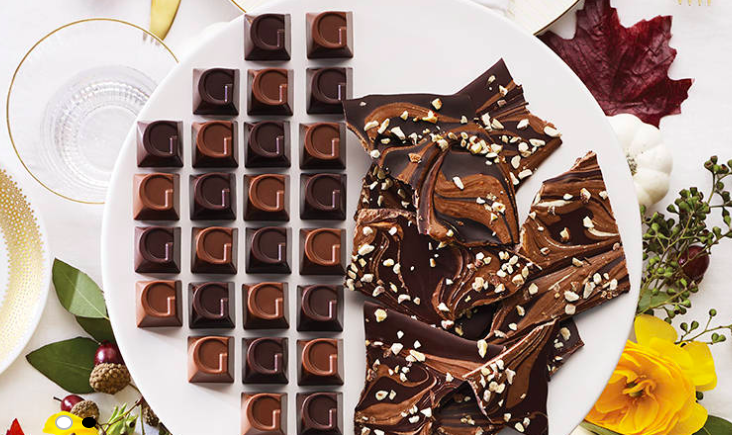 Are you a chocolate lover like me? I can't get enough of the delectable goodness, and GODIVA is my favorite! Celebrate National Chocolate Day with GODIVA on October 28! This year, GODIVA is offering a free sampler of the all-new G Cube Collection with any $25.00+ order placed online or, swing by a local boutique to pick up a free chocolate case piece with any in-store purchase. If you need a little choco-inspo to get your head in that sweet mindset, see below for a few of my go-to GODIVA favorites, perfect for indulging any time of day. Yum!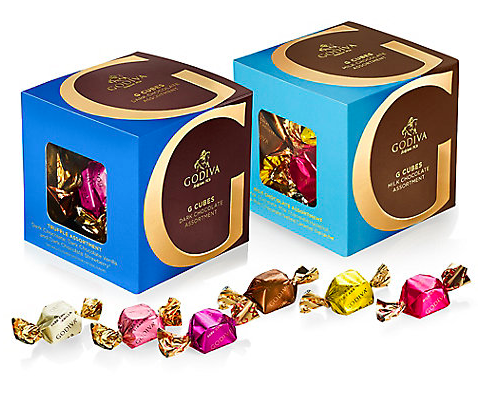 GODIVA G Cubes Collection $4.95-$11.95: This fun and colorful collection features individually-wrapped GODIVA truffles, available in 10 flavors including: Dark Chocolate Vanilla, White Chocolate Coffee, Dark Chocolate Mint, Milk Chocolate Pumpkin Spice and many more! Whether you're looking for the perfect 'just because' gift, or need a tasty new self-treat, G Cubes will fill the tummy of every chocolate lover out there.
Chocolate Covered Pretzels $25.00: Crispy pretzels covered in luscious GODIVA milk or dark chocolate. A sweet and salty creation that is perfect as a special treat for your guests or for yourself. Canister holds 1 lb., or about 66 chocolate pretzels.
Chocolate Covered Strawberries, half dozen $42.00: Covered with GODIVA's signature milk chocolate and featuring ripe fresh strawberries, no one can resist this perfect treat.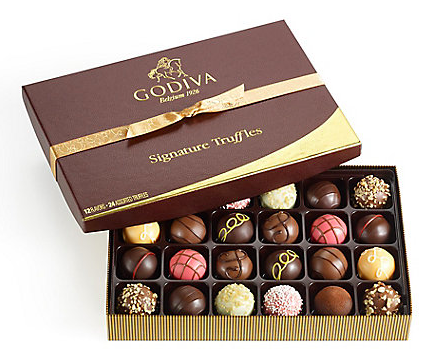 Signature Truffles Gift Box, 24 pc. $52.00: This signature collection combines legendary classics with innovative flavors to deliver an unparalleled tasting experience — perfect for gifting, sharing, or treating yourself.