Disclosure: I received the product in this post to facilitate my review. All thoughts and opinions are my own.  Please see my disclosure policy)
It's no secret that I love coffee. I love it hot or cold, and it is how I get my day started! I especially love trying new flavors, varieties and blends of coffee to see what is out there on the market. I was so excited when I was given the opportunity to recently try Java House Cold Brew Coffee.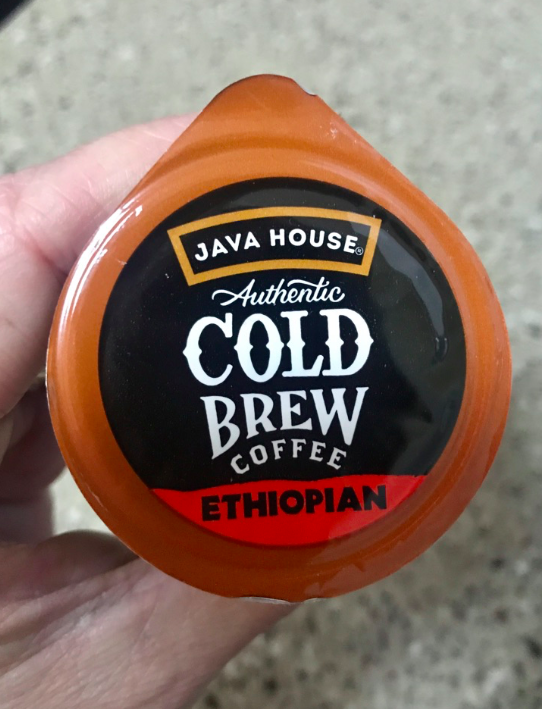 Java House Cold Brew Coffee Pods are dual-use liquid pods that are unbelievable. In fact, they will blow your mind! You can enjoy them hot or cold, which makes them so unique in my opinion. I have never known another coffee pod that allows you to enjoy both hot or cold! It's the best way to enjoy rich, flavorful cold brew coffee at home or on the go. Whether you enjoy the pods hot or cold, they have same smooth taste.
I have tried Java House Cold Brew Coffee Pods both hot and cold, and I can tell you the flavor is rich and the taste flavorful no matter which way that you enjoy them. How awesome that you can enjoy one pod in 2 different ways? I love it when a product is versatile!
Thank you to Java House Cold Brew Coffee, My Sweet Savings readers can SHOP HERE to save 30% off your purchase AND get Free shipping when you use promo code SWEETSAVINGSJH at checkout. That means you can try a box of this delicious coffee for only $6.30 shipped to your door! Give it a try and let me know what you think! You will love it!