This post is sponsored by Florida Prepaid College Plans. Use Florida Prepaid College Plans promo code SWEET1920 to save on your application fee. All thoughts and opinions are my own. Please see my disclosure policy.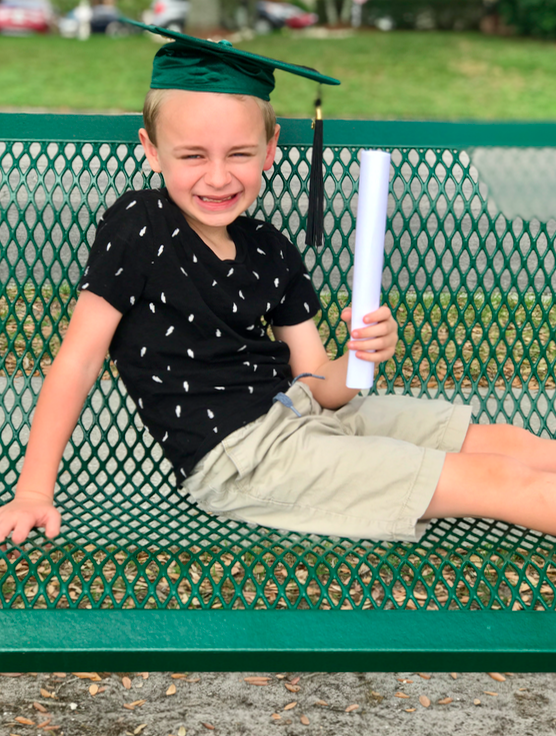 While high school graduation may be many years away for our youngest son Brady, I am so thankful that we have the peace of mind NOW in knowing that Brady's future education will be taken care of thanks to help from Florida Prepaid College Plans. As new plan holders during this current Open Enrollment period, my husband and I could not be more thrilled to share with everyone the amazing benefits that Florida Prepaid College Plans has to offer. Not only are the plans affordable, but we love that Florida Prepaid allows us to lock in future college costs for less and to save, all worry-free! I can't think of a better legacy to pass onto Brady than the gift of education.
If you are still uncertain about Florida Prepaid College Plans and have questions, I am here to help answer your questions! I realize that planning and investing in your child's college education can be overwhelming and daunting when you stop to think about the details that it encompasses. Believe me, I understand. My husband and I were there. We all want to make the best education decisions for our children since their future education is going to affect them for the rest of their lives. This investment is priceless and one that we truly believe in as a family. That is why we chose Florida Prepaid College Plans to help assist us with our children's education.
I have great news! Florida Prepaid Open Enrollment 2019 is still underway so NOW is the time to invest in your children's education! Do not delay! Let me share with you WHY you need a Florida Prepaid College Savings Plan and HOW you can save $30 with an exclusive promo code when you sign up NOW! Are you ready to learn more?
What is Florida Prepaid College Plans Open Enrollment?
Each year for several short months, families can sign their children up for a college plan at a locked in rate. You may do so through a lump-sum payment or through monthly payments. Just pick a plan that fits your budget. It really is that simple! As someone who loves to save money, I love that Florida Prepaid College Plans is so affordable! There are plans for every budget! With these options, there is no reason not to prepare for your child's college education. Also, Florida Prepaid gives you peace of mind in knowing that you are locking in future college costs and you will never lose your investment.
Details of the 2019 Florida Prepaid College Plans Open Enrollment
You have heard me share about Florida Prepaid College Plans several times here on the blog and know that I feel our children's future education is so vital. After all, they are our future leaders. I only wish that there were a program like this when I was younger so that my parents could have passed on this remarkable experience to my sister and I! That is why I am so passionate about sharing this amazing opportunity with you all!
I am happy to report that there is NO price increase from 2018. In fact, the plans are the exact same as last year. Pricing for plans starts at just $47 a month, so now is the perfect time to sign up! (before open enrollment closes and prices go up)
I would suggest that you start saving for your children's education as soon as you can! The earlier that you start saving, the more affordable that your monthly payments will be!
Every Florida Prepaid College Plan is backed by the State of Florida. Even if the prices are higher than projected, your plan will remain the same as the price you paid for it. You cannot lose your money.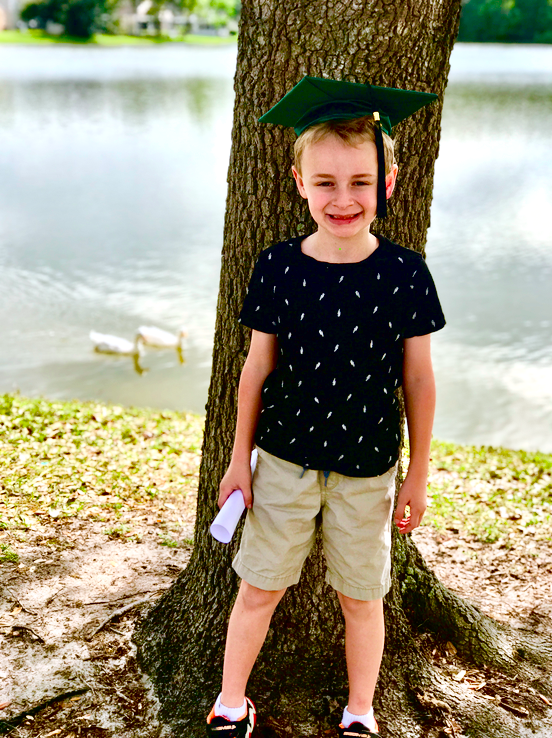 Why Did the Enrollment Dates Change from Fall to Spring from Florida Prepaid College Plans?
If you have been following Florida Prepaid College Plans, you know that Open Enrollment was previously from October to February. With so many people paying off bills from the holiday season and getting their finances back in order, Florida Prepaid decided that most families were not thinking about their children's education during this time, so they moved Open Enrollment from February to April. I personally love this new timeframe and it feel that it gives families so many options:
-If you have a tax refund coming your way, don't blow it! Invest in something that will last a lifetime. Pass on a legacy to your children! This "bonus money" would make a great start in your child's college fund. No amount is too little into the investment of their education.
-Use holiday or work bonuses to put towards your child's college plan, or, you could even make a lump sum payment!
Are you Ready to Invest Into Your Child's Education Just Like We Did? Florida Prepaid 2019 Promo Code –Save $30!
Did you miss out on the previous $50 promo code offer for open enrollment? You can use Florida Prepaid 2019 Promo Code SWEET1920 at checkout to save $30 off your application fee. This is a huge savings! You will want to take advantage of this offer now though as it is only valid through April 30, 2019!
Today is the day to change your child's life forever! Become a plan holder with Florida Prepaid College Plans during Open Enrollment just like we did! Lock in your low rate while saving towards your child's education Make the best decision for your child's future education– You won't regret it! Remember to use promo code SWEET1920 to save $30 off your application fee.
Be sure to follow Florida Prepaid College Plans on Facebook, Twitter, Instagram and  YouTube to stay up to date with information on open enrollment, tips and promotional offers.
Do you Still Have Questions About Florida Prepaid College Plans?
Be sure to check out my post HERE that outlines all of the plans offered as well as the common myths that families have about Florida Prepaid College Plans.
With Florida College Prepaid Plans, Starting is Believing!