(All posts may contain affiliate links and/or sponsored content. Please see my disclosure policy)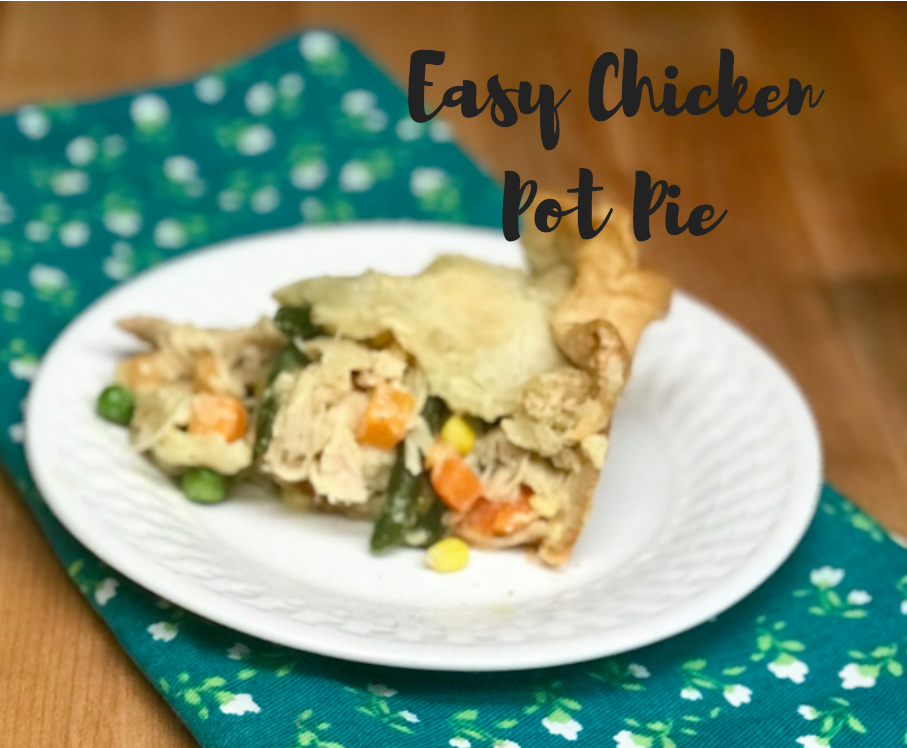 My mom has been making this homemade chicken pot pie for years, and now I make it for my guys! It is a go-to recipe that family asks for all of the time. Not only is it super easy and delicious, but you can also make it ahead of time and freeze it. I also whip up this recipe to take to friends who are sick or just because! I always get asked for the recipe and am happy to share my momma's easy and delicious chicken pot pie!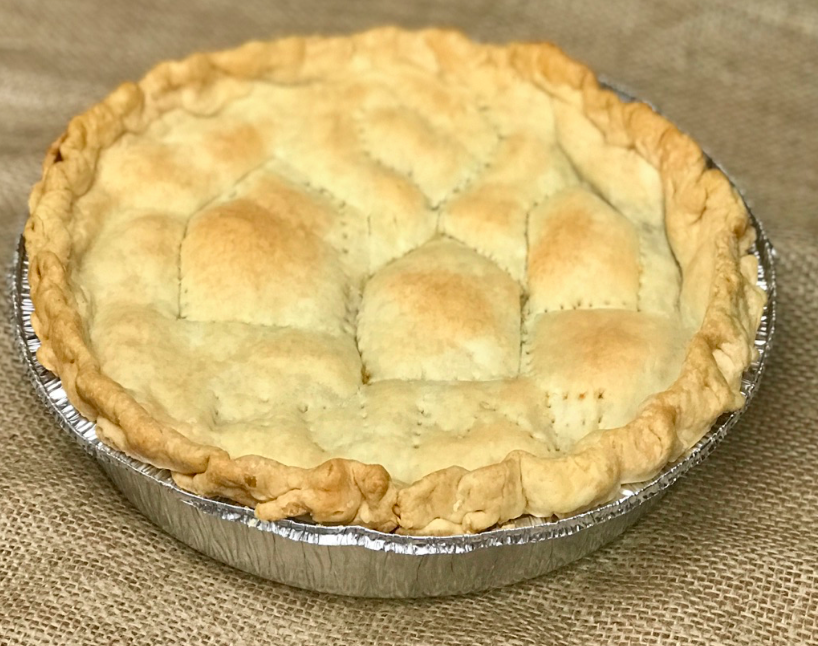 Easy Chicken Pot Pie
Ingredients:
1 box of 2-count pre-made pie refrigerated pie crusts
2 cans of mixed vegetables
1 can of cream of chicken
2 cooked, seasoned chicken breasts, shredded (to save on time, I love to buy the rotisserie chickens and shred them)
salt/pepper for taste
onion powder for taste
Directions:
Preheat oven to 350 degrees.
Mix all the veggies, cream of chicken, shredded chicken salt and pepper and onion powder in a large bowl.
In a pie pan place one of the refrigerated pie crusts. Top the chicken mixture over the pie crust. Place the remaining pie crust on top of the veggie mixture. With a fork or knife, make sure to vent some areas in the top of the pie crust so that the steam can escape.
Bake for around 40 minutes or until pie crust starts to become brown and the chicken mixture is bubbly.
This yields one chicken pot pie. If you are going to use an entire rotisserie chicken, I would double the recipe and you could freeze one of the pies for later.
Serve and enjoy! We love to have this with a salad or fruit.