This post is sponsored by BabbleBoxx.com, but all opinions are my own.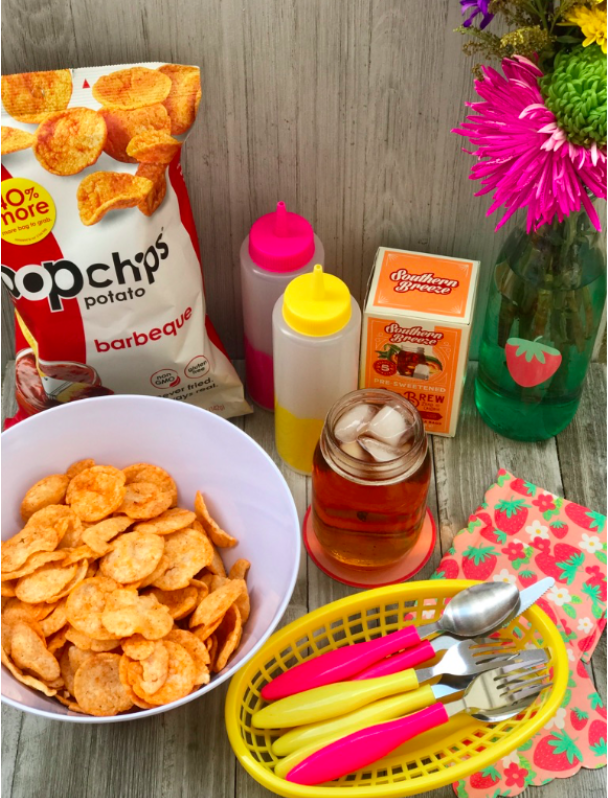 There is something about the beautiful summer weather that puts me in the mood to plan dinner dates outdoors! All you need are a few tools, tips and fun menu ideas to pull off the perfect summer date night for you and that special someone!
Here are some of my favorite tips for planning the perfect summer outdoor date night:
Make summer date nights fun!
I don't know about you, but after dealing with 2 kiddos all day long, I can't wait for date night! I want it to be a fun time for hubby and I to sit back, relax and enjoy each other's company. With that being said, I like to decorate the table with fun and colorful plates and napkins and other items that I find on sale during the year to create a cheerful and fun environment. Even a vase of colorful inexpensive flowers can add a flare to any outdoor area.
Delicious Cold Drinks
Date night should start off with a nice cold beverage and nothing says summer like an ice cold glass of sweet tea! Southern Breeze Cold Brew Sweet Tea Bags are perfect for date nights as they are already pre-sweetened, zero-calorie tea bags that can be made in just 5 minutes! Guilt free and easy. What more is there to love? Southern Breeze Cold Brew Sweet Tea Bags also come in 4 amazing flavors (original, peach, raspberry, half tea half lemonade) I also love that they are individually wrapped so they are perfect for on-the-go! This is sure to be your new favorite date night drink! Our favorite is the peach variety. It is so refreshing! You could also add fresh fruit slices to create an extra special touch.
To learn more and to see how you can get free shipping on your first order visit Southern Breeze's website!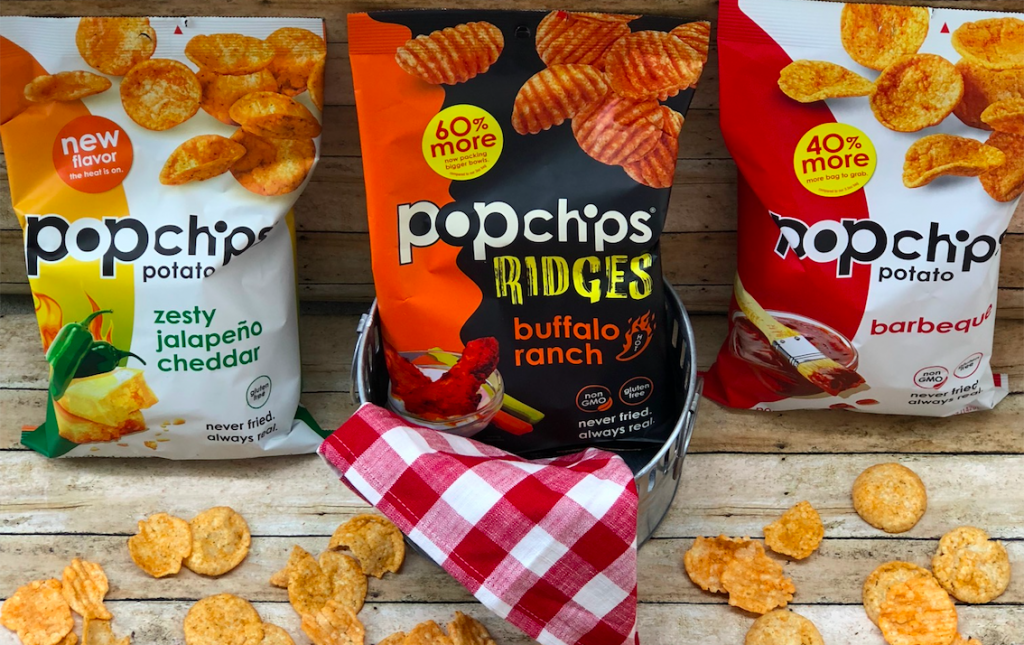 Healthy Snacks
Start your date night off with a healthy snack of popchips! They come in a variety of fun flavors like: Zesty Jalapeño Cheddar, Buffalo Ranch Ridges and Barbeque. Popchips are never fried and contain only real ingredients. We personally love popchips on their own, but they are also great dipped in french onion or ranch dip. Yum!
You can find out more about popchips HERE.
Choose high quality meats
We love to grill out. In fact, during the summer months, you will find us using our grill at least 2-3 times per week. During our summer dates nights, we tend to spoil ourselves and go that extra mile with higher quality meats. A great place to find superb quality and selection of meat is Fareway Meat Market. With over 80 years experience, Fareway Meat Market is a meat delivery service that offers hand-cut fresh, tender products with no additives and their products are shipped frozen to your house.
One of their bundles, the date night bundle features:
Two 10 oz. Iowa Pork Chops (reg. $24.99)
Two 8 oz. America's Cut Boneless Pork Chops (reg. $19.99)
Two 12 oz. Beef Ribeye Steaks (reg. $39.99)
Regular Price: $84.97, Bundle Price: $59.99
This bundle is perfect to have in the freezer for summer grilling! The steaks and pork chops are so juicy and the meat melts in your mouth. You can check out this amazing service for yourself HERE and enter code "meatlover" to receive $20 off your first order. 
S'mores Bar
Date night must end on a sweet note…..dessert!  Hubby and I love S'mores, but we like to change things up a bit from the traditional S'mores and do a S'mores bar! You can really get creative here. We use things like peanut butter cups, fudge graham cookies, fudge striped cookies, chocolate bars, marshmallows and anything else that sounds good that day! It is all about having fun and enjoying the time with your date!
I hope that these tips will help as you prepare the perfect summer outdoor date night for your someone special!