Disclosure: I received product from PlaSmart to facilitate this post. All thoughts and opinions are my own. Please see my disclosure policy)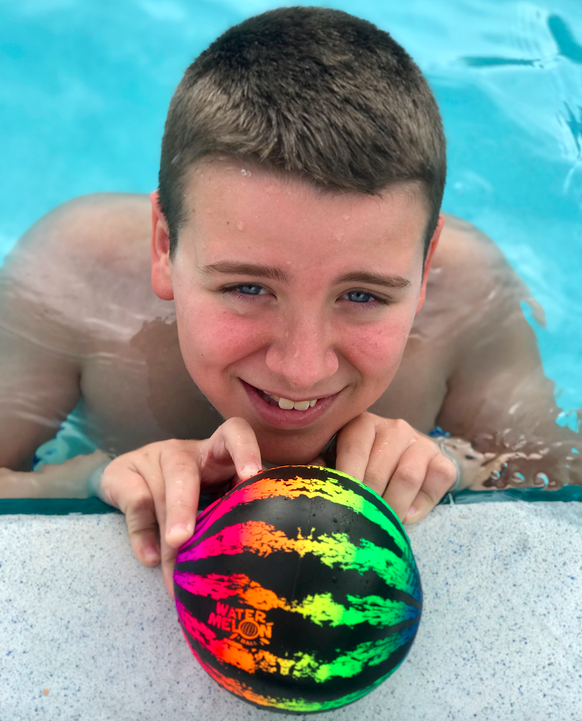 Even though summer may officially be over, the heat wave continues in many parts of the country. Here in Florida, the temperatures are still in the 90's! With temps like this, our weekends are still packed full of fun at the beaches and our local pool.
The folks at PlaSmart sent my family and I their Watermelon Ball Jr. to review, and the boys have had quite the time with it! The Watermelon Ball Jr. is designed to look, feel, and behave like a watermelon in water! Real watermelons are nearly neutrally buoyant: first sinking to the bottom then slowly rising to the top, making them ideal for all kinds of water games. The Watermelon Ball Jr. lets players dribble, kick, bounce, pass, and intercept under water. This fun ball allows you to combine components of football, basketball, and rugby right in the water!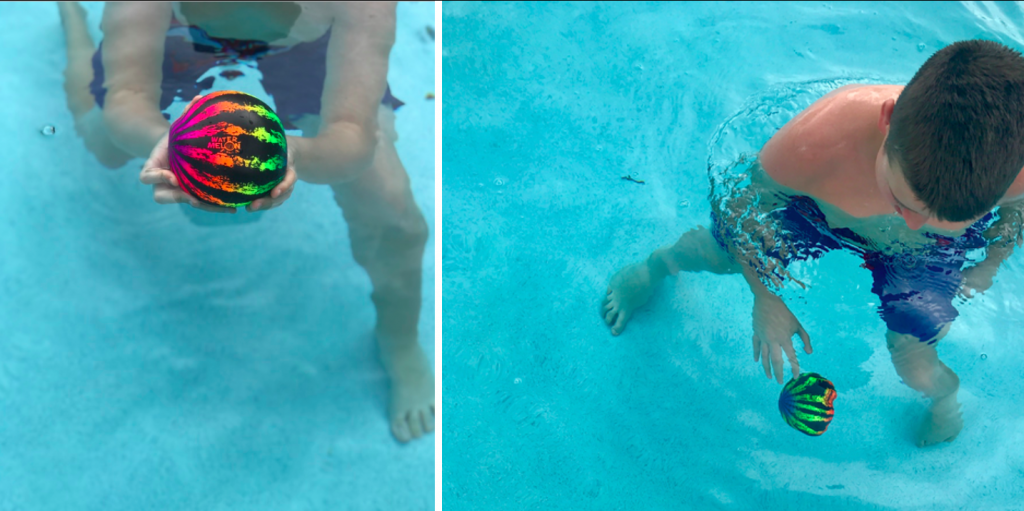 How does the Watermelon Ball Jr. work? You simply fill the ball with water and get your game on! The extremely durable vinyl membrane stands up to intense action, features that are sorely missing from real watermelons. As you can see from the photo above, my son Drew has had so much fun dribbling the Watermelon Ball Jr. in the pool! I personally love the vibrant and bright colors that allow you to see the ball under water easily. 
There is still time to enjoy a Watermelon Ball Jr. with your family! I would love to hear your experience and how much fun that you have with this fun toy if you purchase one. You can buy your very own Watermelon Ball Jr. HERE. Forget the standard beach ball at your next pool party. Wouldn't this be a great addition instead? With this ball, you are sure to be a rockstar at your kid's party!
Be sure to follow PlaSmart on Facebook, Twitter and Instagram to stay up to date on all of their latest promotions and special offers.