(All posts may contain affiliate links and/or sponsored content. Please see my disclosure policy)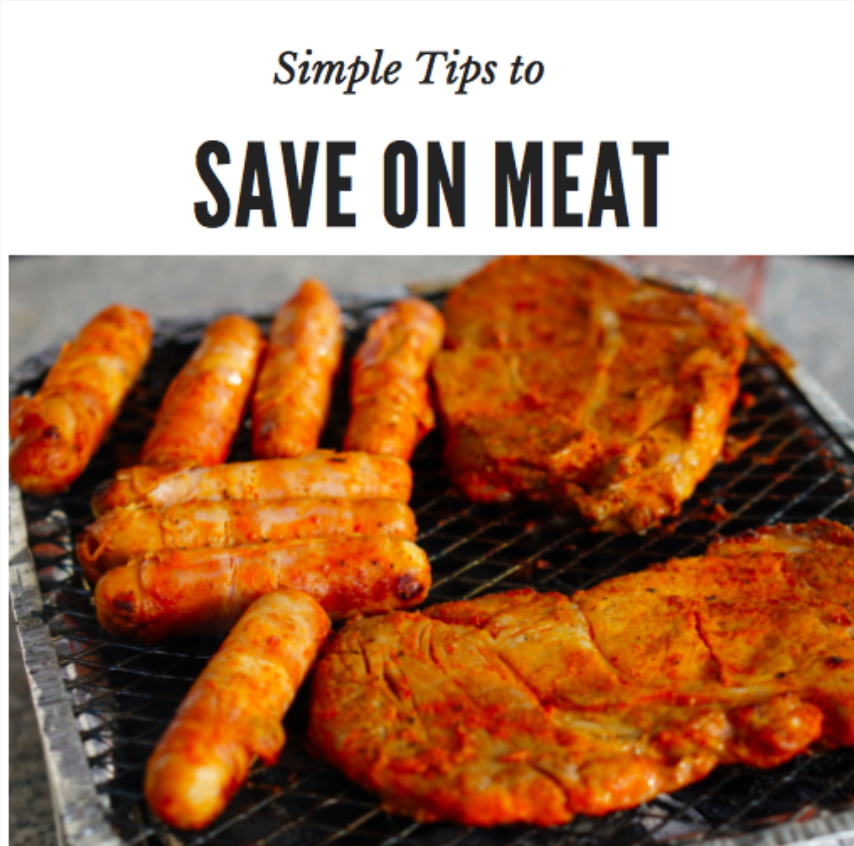 I love to keep my freezer stocked with all cuts of meat, and when I can find great deals, I stock up! Here are a few simple tips that I have found along the way that have allowed me to save on meat:
Buy Reduced/Clearance– This doesn't mean that the meat is bad, just that you need to purchase it that day and put it in the freezer or cook it that day. (Make sure that if you put the meat in the freezer that you use a high-quality freezer bag. These are some of my favorites). I can't tell you how many great deals that I have found by purchasing the reduced/clearance section . I have found that both Target and Walmart typically put out their reduced items in the morning. From the picture above, you can see some of the great steals that I have gotten! Roasts for $4, Huge packs of pork chops for $3, packages of chicken thighs for under $2 and much more! It pays to be an early bird! I also find that early in the morning is when Walmart has their Rotisserie chickens marked down to $3! I buy several at a time and shred them for casseroles, chicken pot pies, etc…
Stock up– I believe that when you find a great deal on something that you should stock up! I buy my boneless skinless chicken breasts in bulk from Zaycon Fresh. If you have been a reader for any amount of time, you will know that I mention them quite frequently here on the blog. Zaycon Fresh often runs sales where you can buy boneless skinless chicken breasts for just $0.99 lb. Their chicken is high quality with no added hormones, 100% natural chicken, is minimally processed and has no additives or artificial ingredients. You can see all the details about Zaycon Fresh HERE. 
Enjoy Meatless Meals– Consider having at least one meal each week that is meatless. Typically we do at least one pasta night each week that doesn't have meat and my guys are fine with that. I just serve extra veggies and bread and they are happy campers!
Buy in Bulk– Believe it or not, the warehouse clubs, can have terrific deals on meat. I buy the huge packs of ground turkey at Sam's Club as it seems to be the best price around. I divide it up and get about 5 meals out of the 3lb. package that sells for $12.95. That is around $2.59 a lb. which is one of the best prices around that I have found for ground turkey. I also find that Sam's Club has the best deals around on pork chops and ribs. (when I can't find them marked down)
Do you have any tips for saving on meat? I would love to hear!