(All posts may contain affiliate links or sponsored content. Please see my disclosure policy)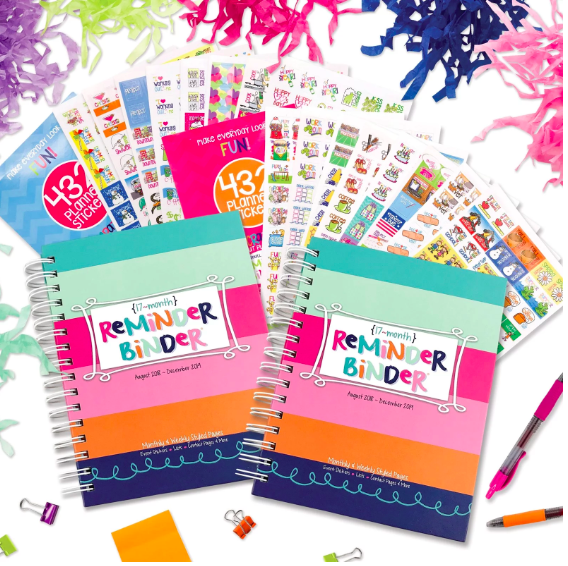 Wow! This is a super deal! Jane is offering a set of TWO Hardcover Reminder Binders and Two Sticker Sets for only $18.95 + Free Shipping! Dates include this month thru December 2019.
Weekly, monthly and yearly views
Weekly layouts are horizontal with lots of white space each day
Hard Cover – for the 10,000 times you flip through it, it's built to last!
Laminated Tabs – designed to go the distance
Elastic Band Enclosure – your planner gets packed like your week, this band will help keep it altogether!
Highlight special dates with the 361 stickers provided on (4) full pages. (this is in addition to the two sets of stickers)
Holidays overview – see the day/date for 2018 and 2019 holidays in a quick glance
(2) Pockets – one Stock it Pocket inside the front cover AND another double sided clear pocket attached in the back.
+ more!