(All posts may contain affiliate links or sponsored content. Please see my disclosure policy)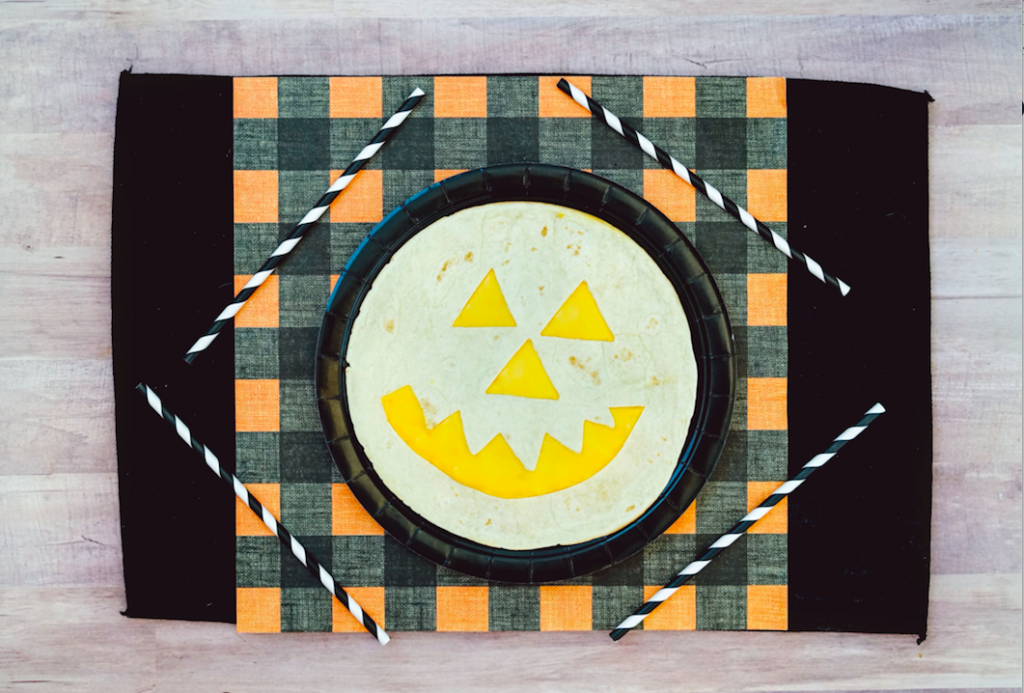 Are you looking for a fun, festive and affordable way to celebrate Halloween? Your kids will think that you are rockstar when you make them these adorable Pumpkin Face Quesadillas! They are super easy and require just a few ingredients! You can even use Gluten Free Tortillas if you have a family member with allergy issues.
Ingredients 
Cheddar Cheese 
2 Flour Tortillas (you can also substitute gluten free ones)
Butter spray or butter to melt in the pan
Take a sharp knife or cookie cutter & a flour tortilla and cut out a pumpkin face. 
Sprinkle cheddar cheese on the other flour tortilla.
Place the pumpkin face cut-out tortilla on top of the cheese covered tortilla.
Place in a frying pan or griddle on medium heat with melted butter. Cover with a lid so the cheese melts. You can not flip the quesadilla so the lid will help heat the top. 
Once cheese has fully melted, serve & enjoy! 
Happy Halloween!