Disclosure: I was provided with products to facilitate this review. All thoughts and opinions are my own. Please see my disclosure policy)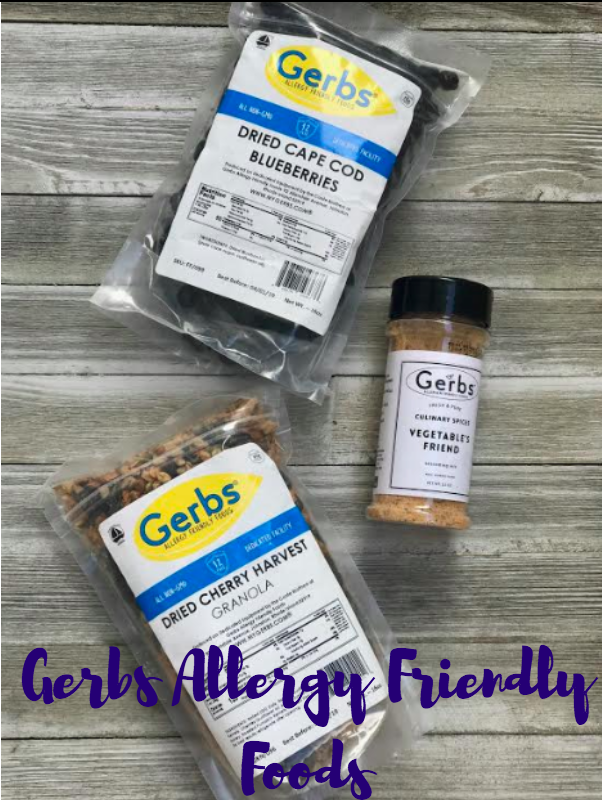 Are you familiar with Gerbs allergy friendly foods? I was so excited to recently find out about this remarkable company and the products that they offer. They offer so many great allergy-friendly food options that you can feel good about feeding your family! If you or someone in your family suffers from food allergies, this company is going to be your new best friend! They offer amazing products at remarkable prices! 
Gerbs products are all-natural.
There's nothing artificial about Gerbs. Our food is free from preservatives, nitrates/nitrites, trans-fat, and MSG. Gerbs products are also kosher, non-GMO and vegan.
Gerbs products are safe.
We guarantee that our products are free from twelve common food allergens including: gluten, wheat, peanuts, tree nuts, soy, egg, sesame, milk/dairy, fish, crustacean, shellfish, and mustard.
Gerbs products are nutritious.
We dry roast everything at low temperatures to lock in the natural vitamins, minerals, & essential fatty acids. And, through recipes, resources and our team of dietitians, we are dedicated to helping your family live well.
Gerbs is unique compared to our competition.
Our products are the safest and most nutritious because we handle all aspects of operation – purchasing, production, inspection, storage, distribution and shipping on our 100% dedicated packaging equipment. Our highly trained and caring staff has your well-being at heart.
Gerbs sent me several products to review and I was so excited when they arrived that I could hardly wait to open the packaging! I was sent the Dried Cape Cod Blueberries, Cherry Harvest Granola and the Vegetable's Friend Seasoning Mix.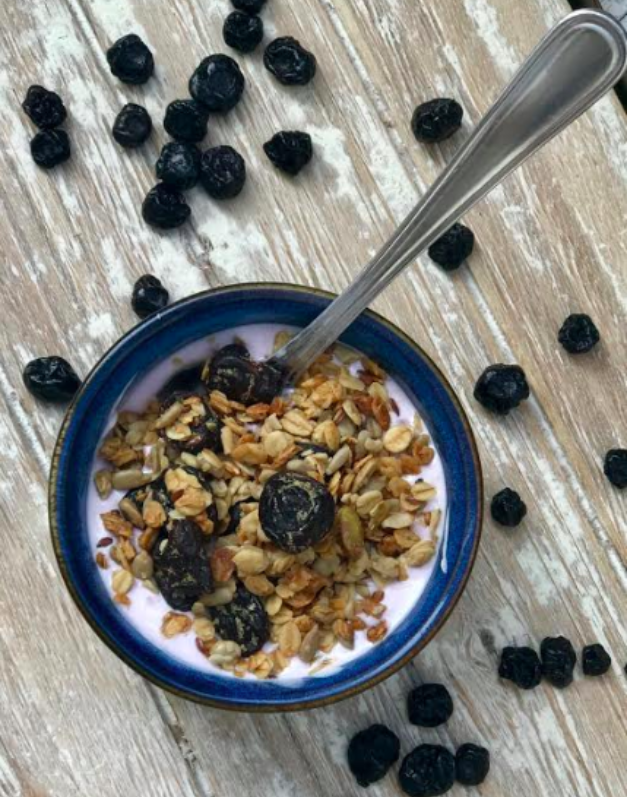 Dried Cape Cod Blueberries– nothing says summer like a blueberry! These dried Cape Cod blueberries hit the spot when I am wanting a sweet treat or a nice add in to my cereal or yogurt. Gerbs Cape Cod Blueberries are so sweet, chewy and delicious! You won't be able to eat just one or two!
Dried Cherry Harvest Granola– we are huge granola lovers in our house, so I was thrilled to try this! As you can see from my photo, the dried cherries in this granola are huge! Every bite is packed full of gluten free oats, roasted sunflower kernels, cherries, honey, roasted pumpkin kernels, and roasted flax seeds. It is definitely like a party in your mouth. Topped on your favorite yogurt and you have the perfect breakfast or snack! 
Vegetable's Friend Seasoning Mix– this is one of Gerb's top-selling seasoning mixes and I can see why! It is full of flavor and brings veggies to full alertness. Packed with black pepper, salt, garlic powder, onion powder, parsley and Spanish paprika, your veggies will never taste better. This is especially good on corn on the cob and grilled zucchini. YUM! 
Be sure to check out all of the products that Gerbs offers. You can shop their website HERE. Stay up to date on all of their latest news and products offerings by following them on Facebook and Twitter.