Disclosure: I was provided with product to facilitate this post. (All posts may contain affiliate links and/or sponsored content. Please see my disclosure policy)
Update: The winner is Crystal! Thanks to all who entered!
If you are anything like our family, we have been spending a lot of time outdoors these past few months. It has been so nice to walk while the boys ride their bikes and scooters. I am always looking for ways to get the boys out of the house and to be more active, so when the folks at Fluxx Scooters asked me if I would be interested in reviewing a couple of their scooters for Brady I was so excited to jump at the opportunity! We were sent the Fluxx SSX Pro Stunt Scooter in Green, and the Fluxx DuoMini 2-in-1 Kick Scooter with Foldable and Removable Seat in Blue. We also received an awesome helmet, theGotrax Kids Bike Helmet, 2 in 1 Full Face Multi-Sport Helmet. Brady absolutely loves this helmet!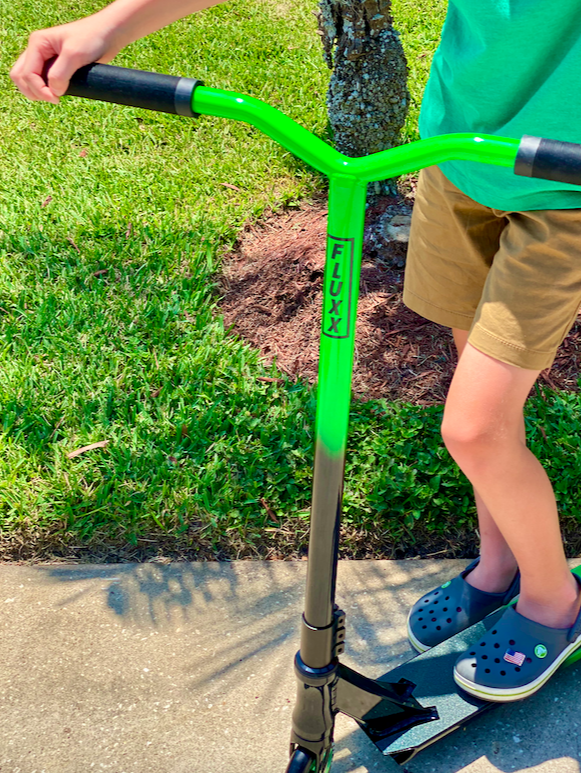 The Fluxx SSX Pro Stunt Scooter lets you ride like a pro! Recommended for kids ages 8 years and up, this scooter is lightweight and easy to handle and maneuver. This is very helpful for kids to develop riding skills and makes it easier to get progression. In addition, this is a smooth running scooter that is not only safe but also continue their enthusiasm for this trick's sport. The two big wheels on the front help to keep the kids safe, and it has a lean-to-steer mechanism which helps to build balance skills at an early age. The ABEC-9 bearings are much smoother and quieter than most of sticky bearings, so kids can easily control the scooter. Assembly is super easy. Tighten 3 bolts only, then you're ready to go! This scooter is available in several color options. We were sent the green one and I just love how vibrant it is!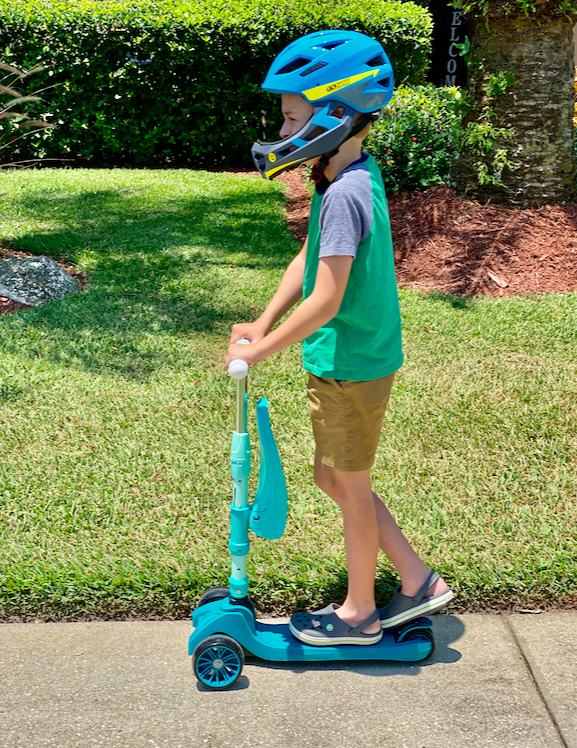 The Fluxx DuoMini 2-in-1 Kick Scooter with Foldable and Removable Seat is a great scooter for kids ages 2-8 years old. We particularly love the 2-in-1 feature of this scooter and that young kids can sit down as they glide, and then move up to scoot mode as they grow up and gain more balance. Such a great learning tool! The scooter also has a foldable/removable seat! Kids can sit down and parent can push them forward. What's more, you can easily fold the handlebar within 3 seconds. Talk about perfect portability! I personally feel that this is the perfect scooter for kids just starting out. The rustproof aluminum alloy T-bar tube has 3 adjustable height options (24.4/28.3/31.5 inch), and the rubber handle grips are comfortable and wick sweat. The wide brake is durable and made of stainless-steel and ABS. Brady has so much fun cruising along on the Fluxx DuoMini 2-in-1! Choose from Pink, Purple or Teal.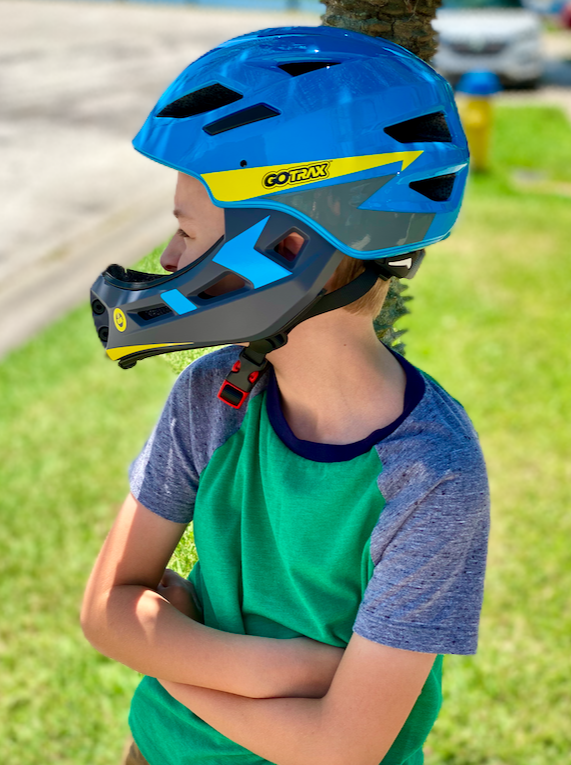 No scooter ride is complete without the perfect helmet! Brady loves his new Gotrax Kids Bike Helmet! This helmet is actually a CPSC Certified full face helmet for kids that provides maximum protection, especially to protect the cervical spine. And you can easily detach the face guard to change the look and improve ventilation. The Kids Helmet adjusts from 20 – 22 inches (52-56 cm) which fits for kids age of 3-12 years old. It features a dual adjustable system, quick release buckle straps, and adjustment rotation wheel for comfortable wearing. Available in 4 color combinations, this versatile kids helmet is perfect for Bicycle, Scooters, Skateboards, Hover boards, Roller Skating, or any Activity that requires head protection. I highly recommend this helmet for your kiddos! Brady loves his! 
A huge thanks to Fluxx and GoTrax for sending us these items!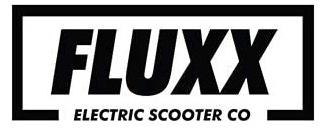 Fluxx Scooter GIVEAWAY!!! 
I have some exciting news for you! The wonderful folks at Fluxx Scooters are going to give away one of these amazing scooters to you! The winner will get to choose between the Fluxx SSX Pro Stunt Scooter or the Fluxx DuoMini 2-in-1 Kick Scooter with Foldable and Removable Seat. Choose whichever scooter works best for you and your family. I know that you will enjoy your GoTrax scooter as much as we do! 
How to enter:
This giveaway is open to all U.S. residents 18 years of age and older.
Leave a reply on this post (at the top of the page) and tell me which scooter that you are most excited to try. That's it! Entry is easy peasy!
This giveaway will end on Sunday, May 31 and a winner will be chosen. Winner will be notified via email.
In the meantime, be sure to check out GoTrax on Facebook, Twitter and Instagram to stay up-to-date on all of the latest and new products!