(I was provided with a gift card to facilitate this post. All thoughts and opinions are my own. All posts may contain affiliate links and/or sponsored content. Please see my disclosure policy)
The past several months have been challenging for many of us. From schooling our children at home and cooking endless meals, to keeping the kiddos entertained for hours on end, and so much more, the reality of it all has set in. We could all use some extra joy in our lives right now, and Dunkin' is here to bring some happiness to your family!
Dunkin' recently introduced DIY Donut Kits in several markets across the United States. These DIY Dunkin' Donut Kits are complete with donut rings, different types of frosting and a variety of sprinkles, giving kids the opportunity to decorate their own donut creations right at home!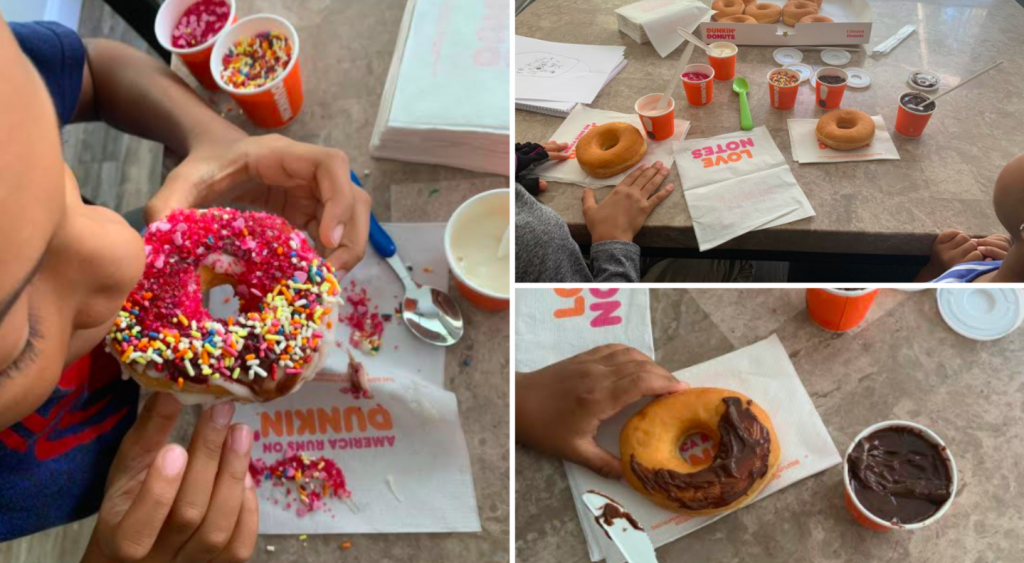 I recently had the opportunity to brighten the day of several families here in the Tampa Bay area with these DIY Donut Kits. As you can see from the smiles on the kid's faces, the DIY Donut Kits were a huge success! It gives me such great joy to bring just a little bit of happiness and smiles to people's faces during these difficult times. I want to give a huge thank you to manager Garnett and her team at the Dunkin' at Countryway in Tampa for providing me with these kits to share. I had so much fun spreading the Dunkin' love!
If you want to bring some happiness to your family, or perhaps you would like to brighten someone's day, be sure to check your local Dunkin' to see if these kits are available. You can GO HERE for more details. These kits are a great way to gather the family around the table and spend some time together!
Be sure to follow Dunkin' on Instagram, Facebook and Twitter to stay up-to-date on all the latest Dunkin' news and promotional offers!