This is a sponsored conversation written by me on behalf of Best You Available at Publix. The opinions and text are mine.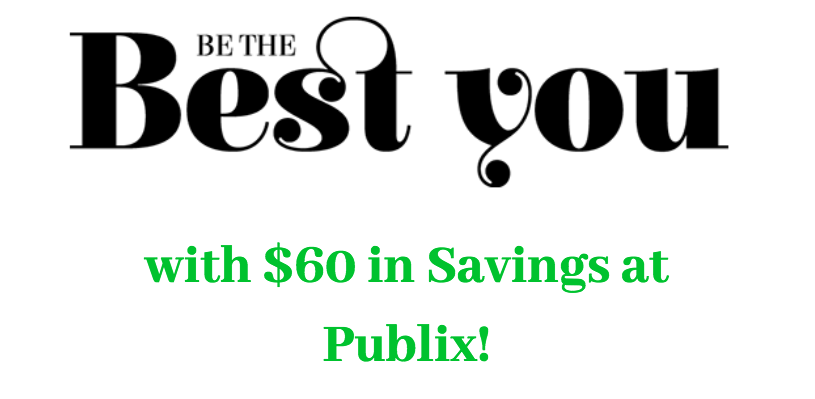 As the mom of two very busy school-aged boys, I am always on the lookout for ways to simplify my life and to make it the best that it can be. Whether it be time management, meal-planning or even weekly routines, it is important to have a game plan so that I am able to be the best wife and mother that I can be.
One of the most important ways that I can simplify my life, and to let it be the best that it can be is by preparation. I especially love to prepare in the area of meal-planning. There are many nights that we have sports practices or other school activities, so I love to have my meals planned the week before if at all possible.
My local Publix is going to help me in the area of preparation with their BEST YOU sale that begins May 26. During this sale, you can save $60 on all sorts of products to help you with everyday life. I love to save money on the products that I use, don't you? Be sure to check out all of the coupons at www.GetTheSavings.com/BestYou so that you can see what items to stock up on at your local Publix! I plan on using the following coupons towards ingredients to make my Cream Cheese Chicken Pockets for a quick and easy dinner!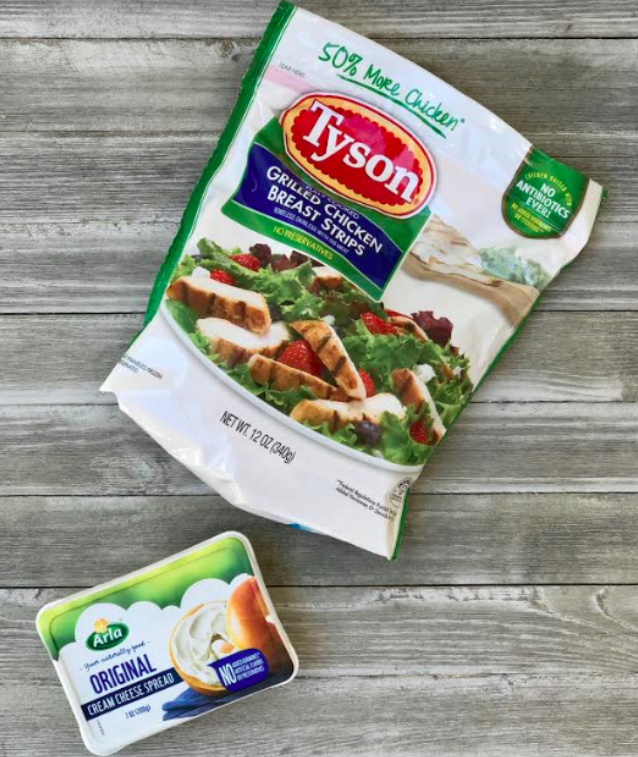 $1.00 off Any One (1) Tyson® Fully Cooked Grilled Chicken Breast Strips 12 oz.
$1.50 off Any One (1) Arla® Cream Cheese 7 oz. Tub or 6.2 oz. Squeeze Tube
Would you like a quick and easy dinner idea to have on hand that is sure to make you the BEST wife and mom on the block? My Cream Cheese Chicken Pockets featuring Tyson Chicken and Arla Cream Cheese will be a hit with your entire family! Tyson Fully Cooked Grilled Chicken Breast Strips are so versatile and they allow you to prepare a meal in just minutes since they are already fully cooked! Arla Cream Cheese is my favorite cream cheese as it is creamy, delicious and made with natural ingredients. Combine these 2 products together in my Cream Cheese Chicken Pockets and you have one tasty dish!
Cream Cheese Chicken Pockets
Ingredients:
1 bag Tyson Fully Cooked Grilled Chicken Breast Strips, 12 oz. shredded
1 7oz. tub Arla Cream Cheese removed from package and softened in the microwave
2 8-count packages of crescent rolls
2 cups breadcrumbs
1 stick butter, melted
salt/pepper to taste
¼ tsp. garlic powder
¼ tsp. onion powder
Directions:
Preheat oven to 350 degrees F.
Place shredded chicken and softened cream cheese in a bowl.
Add in seasonings and mix until combined.
Unroll the crescent dough. Use 2 squares of dough to form your pocket. Place the chicken mixture inside the dough and fold over to form a "pocket".
Dip the chicken pockets in the melted butter then into the breadcrumb mixture.
Place the pockets in a baking dish and bake until golden brown.
Serve with your favorite vegetable or salad and enjoy! My guys love this dish and ask for it quite frequently!
I love shopping at Publix and appreciate that the products they sell allows me to be my BEST ME! How will you be the best you and what coupons will you be using to stock up on your family's favorite products? Be sure to let me know!