(All posts may contain affiliate links or sponsored content. Please see my disclosure policy)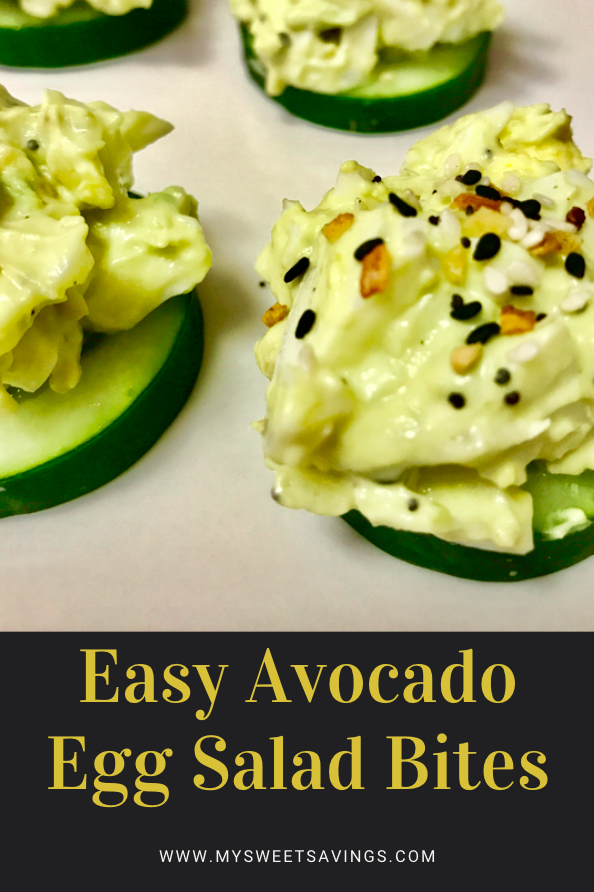 I am always looking for quick and healthy lunch ideas. This recipe for Easy Avocado Egg Salad Bites is one of my favorites lately and is also great for those of you who are following a low-carb or keto diet. I love that it combines both egg salad and avocado into one delicious bite!
INGREDIENTS:
6 eggs, hard-boiled
1/4 cup mayonnaise
1 cucumber sliced into round, bite size pieces
1 large ripe avocado mashed
Everything But the Bagel Seasoning for sprinkling on the top of the bites. (You can also use this one from Walmart)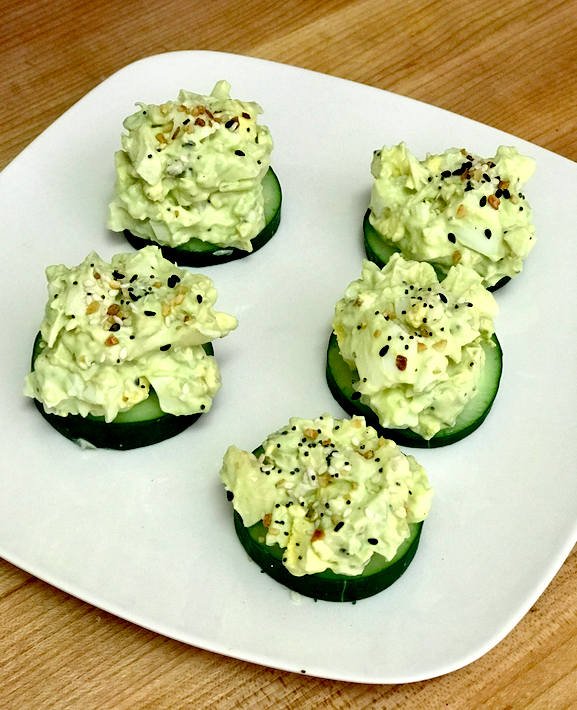 DIRECTIONS:
Peel and dice the hard boiled eggs. (If don't have one of these Dash Rapid Egg Cookers, you are totally missing out! it will hard boil your eggs in just minutes and they will peel like a dream!) Add them to a mixing bowl.
Cut avocado in half lengthwise and remove pit. Add the avocado mixture to the mixing bowl with the eggs.
Add in the mayonnaise and a few sprinkles of the Everything But the Bagel Seasoning.
Mix everything together. I personally like to leave some chunks of avocado and egg in my salad, but if you prefer it smoother that is fine as well.
Place the Avocado Egg Salad onto the sliced cucumbers and sprinkle some more Everything But the Bagel Seasoning.
Enjoy! These are so refreshing and you can even serve these as an appetizer if you wish for your next picnic or potluck! I was thinking that these would be so yummy with the addition of bacon bites on them as well!