(All posts may contain affiliate links or sponsored content. Please see my disclosure policy)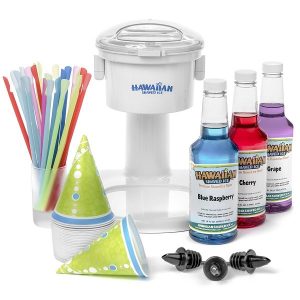 Run to Amazon and enjoy irresistible, healthy, adult and kid-friendly snow cones with this convenient Hawaiian Shaved Ice S700 Snow Cone Machine for only $30.99!
Make snow cones for all of your family and friends, at home in a snap! Just use ordinary ice to create your favorite nostalgic goodies and top with flavored syrups. You can even make your own healthy flavorings out of fruit juices! Making snow cones has never been so simple and cleanup takes a matter of seconds – wipe down with a dry cloth!
*Amazon pricing and promotions can change at any time so act now if interested! These prices are current at the time of this posting.