(All posts may contain affiliate links or sponsored content. Please see my disclosure policy)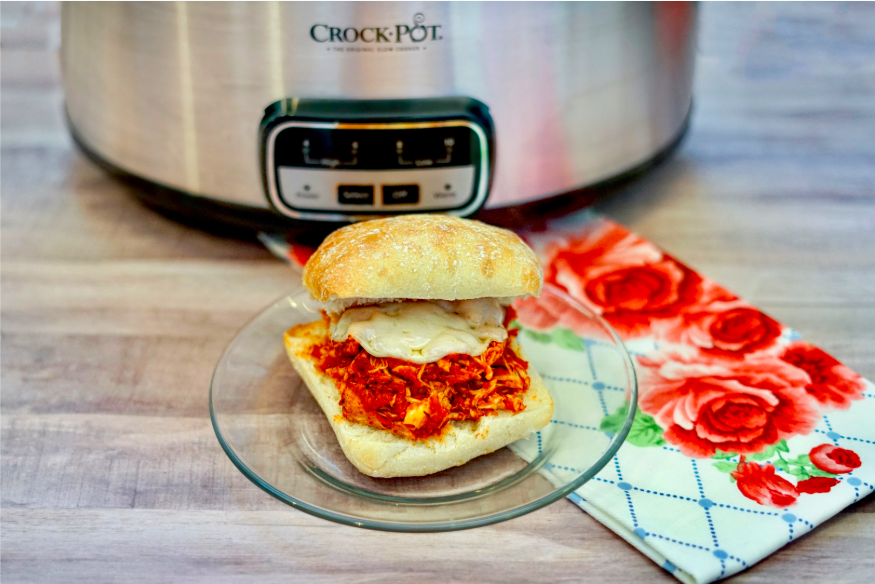 Do you have a busy week ahead? The slow cooker can be your best friend! I use my slow cooker at least twice a week and it really does help me to get dinner on the table in just a few minutes. This recipe for Slow Cooker Chicken Parmesan Sandwiches is so delicious and it couldn't be easier to prepare!
If you don't have a slow cooker, there are several affordable options HERE. I highly suggest that you invest in one! It will make your life so much easier.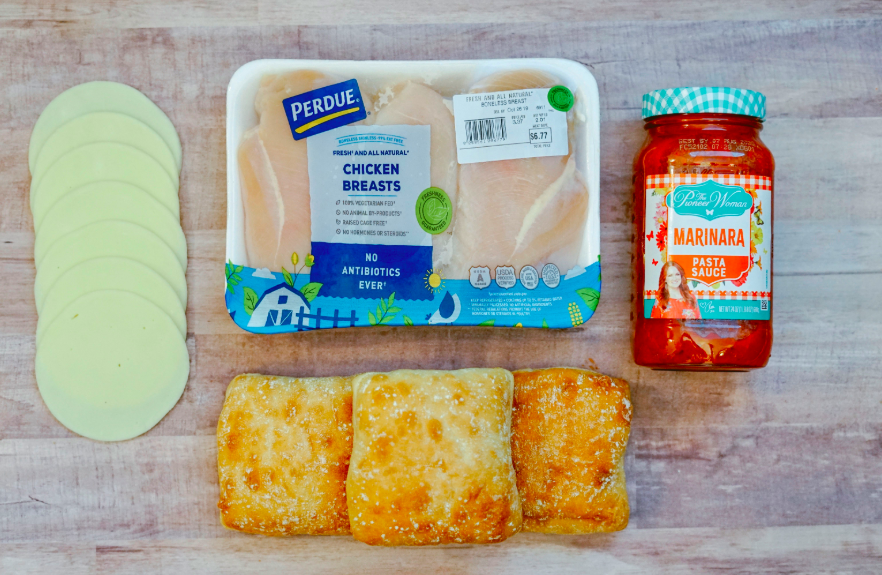 Ingredients 
2 lbs. Chicken Breasts
24 oz. jar Marinara Sauce 
Provolone Cheese Slices
Rolls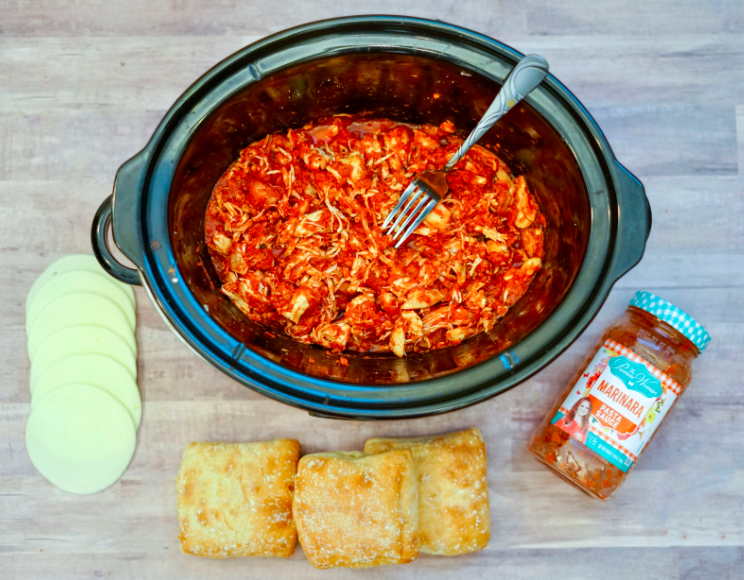 Instructions
Place chicken breasts in slow cooker. Cover and cook on high for 3hrs.
Remove lid and shred the chicken using a fork. 
Pour in marinara sauce. Mix well. Cover and cook for an additional 30 minutes or until sauce has heated.
Take the rolls and scoop the shredded chicken onto each roll.
Place a slice of provolone cheese on top of each sandwich. 
Serve & enjoy!