(All posts may contain affiliate links and/or sponsored content. Please see my disclosure policy)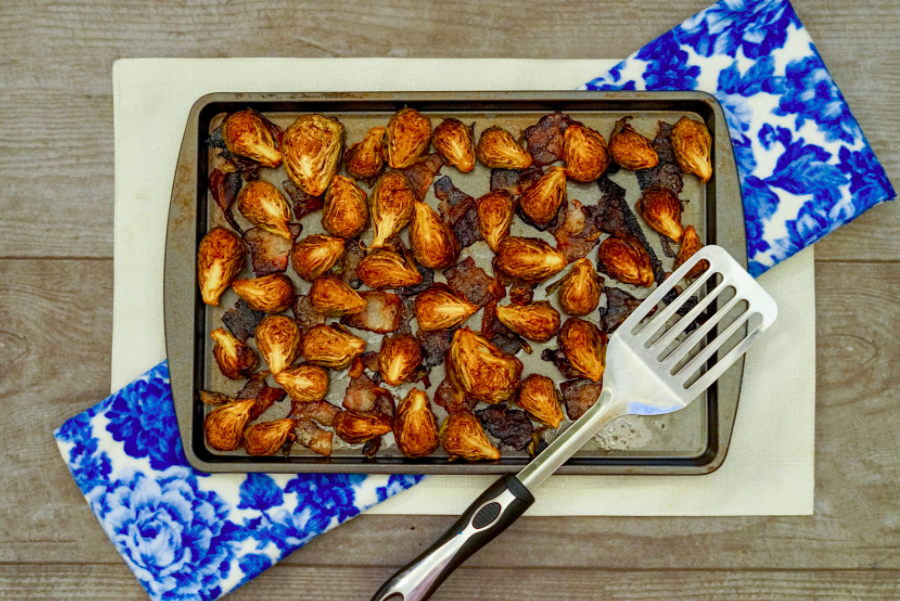 I don't know about you, but I love Brussel Sprouts! There are so many different ways that they can be made, and I have found that the flavor really comes through when you add a glaze. This recipe for Sheet Pan Balsamic Brussel Sprouts is going to knock your socks off! It is super easy and delicious, and when the brussel sprouts get all crispy, they are amazing! This is such a great way to get your entire family to eat their veggies!
Sheet Pan Balsamic Brussel Sprouts 
Ingredients 
1½ lbs Brussels Sprouts 
1/2 Bottle Balsamic Dressing
5 Strips Bacon 
Instructions
Preheat oven to 400°F.
Cut washed brussel sprouts in half.
Transfer to a large baking sheet.
Cut bacon into small pieces and place bacon pieces in between the brussel sprouts.
Coat with balsamic dressing.
Bake in oven 20-25 minutes.
Serve & enjoy!