(All posts may contain affiliate links and/or sponsored content. Please see my disclosure policy)
If you are searching for some quick and healthy lunch ideas, these Rotisserie Chicken Lettuce Wraps are the perfect solution! They couldn't be easier to prepare, and they are so delicious! 
Rotisserie Chicken Lettuce Wraps
Ingredients 
1 Rotisserie Chicken 
Cashews
Crunchy Chow Mein Noodles 
Teriyaki Sauce
Leaf or Romaine Lettuce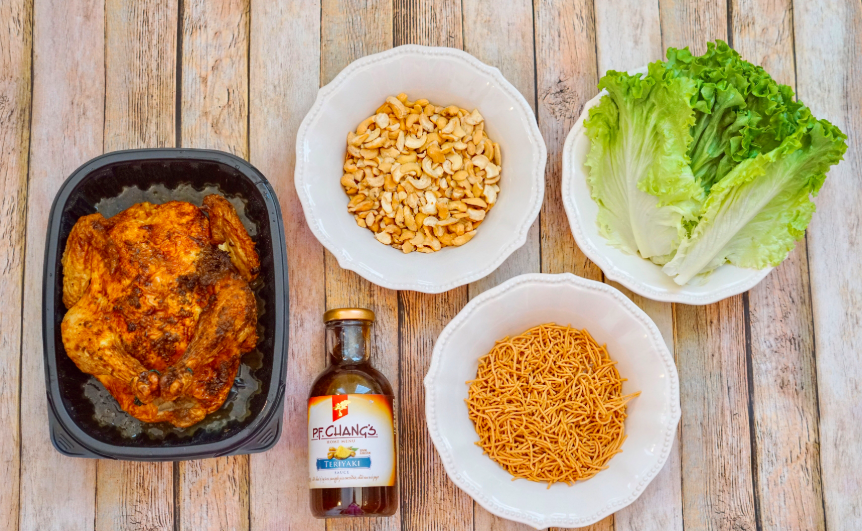 Directions
Remove skin from rotisserie chicken and shred the chicken. 
Break apart lettuce and lay each leaf out on a flat surface. 
Add shredded chicken.
Sprinkle chow mein noodles & cashews on top of the chicken.
Drizzle with teriyaki sauce.
Serve & enjoy! I love to serve these with a fresh fruit salad!