(All posts may contain affiliate links and/or sponsored content. Please see my disclosure policy)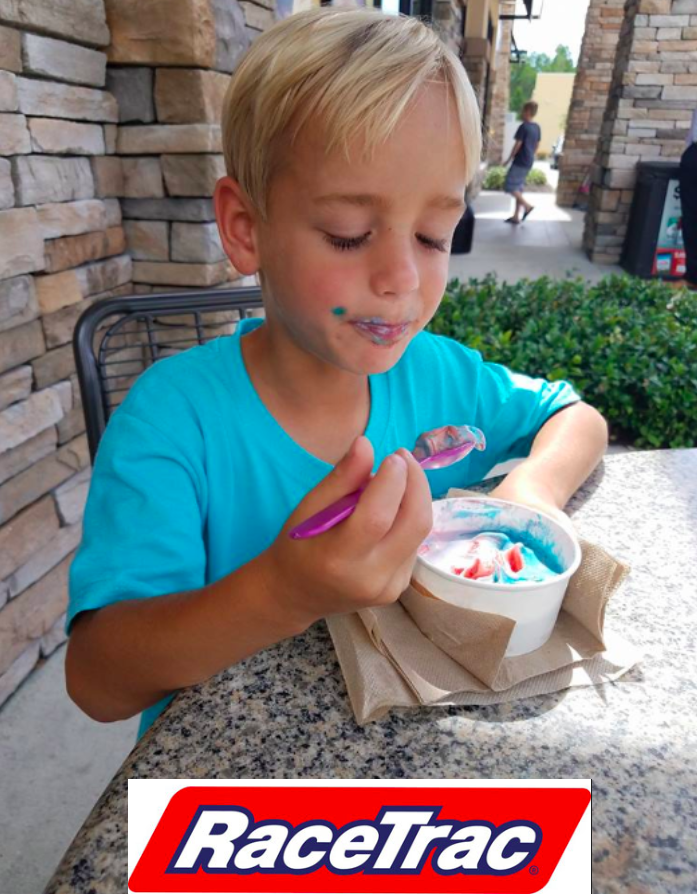 I scream, you scream, we all scream for free ice cream!  A huge thank you to my friend Dawn for sending me this adorable picture of her son and for telling me about this deal! Through July 31, RaceTrac is offering kids ages 12 Free Swirl World kid's cups and toppings! Kids over 12 and adults can still score a sweet deal as the 16 oz. Swirl World cups (including toppings) will be discounted to a $3 flat rate! What a fun and frugal way to enjoy a sweet treat as a family! This is valid for RaceTrac locations that offer Swirl World ice cream. 
GO HERE to see more details of this offer.