This post is sponsored by Pinnacle Foods. All comments and opinions are my own.
Do you ever have those days when something unexpected occurs and you just don't know what to make for dinner? You want to provide your family with a nutritious and delicious meal, but time is of the utmost importance. Thankfully, Mrs. Paul's® Seafood and Veggie Meals are now available in the frozen seafood aisle at your local Publix store to help ease your dinnertime dilemma!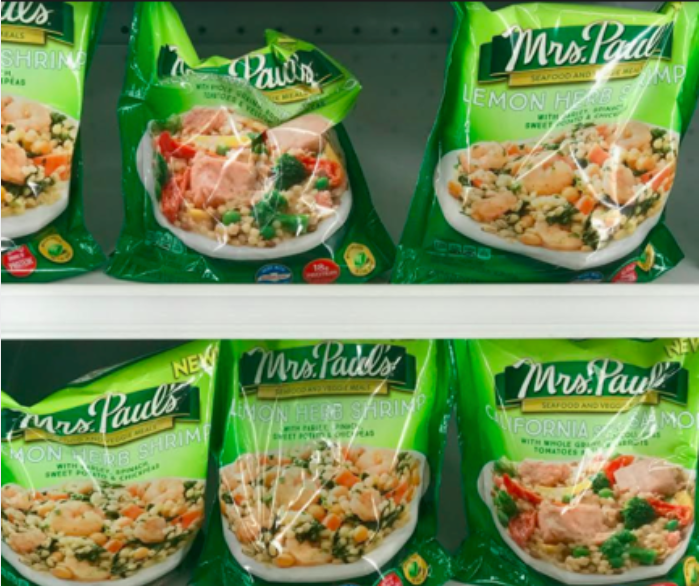 Mrs. Paul's Seafood and Veggie Meals are made with premium seafood, and are rich with Omega-3s that are paired with high protein Birds Eye® vegetables and grains. These meals are not only a good source of protein, but they are also the perfect combination of flavors and textures. In addition, they are super easy and quick to make. In fact, you don't have to open or plate it, they can be steamed in the microwave in just minutes! Flavors available at Publix include: Lemon Herb Shrimp, California Style Salmon and Garlic Shrimp.
My family and I love seafood, so we were excited to try these "easy-go-to meals" from Mrs. Paul's. We tried the Lemon Herb Shrimp variety, and it was so flavorful! The shrimp, barley, spinach, sweet potatoes and chickpeas all come together with a pleasing lemony flavor that is seasoned to perfection. Every bite was full-flavored yet delightful! I also loved how vibrant the colors of the dish were when it was plated! Mrs. Paul's Seafood and Veggie Meals are definitely my new favorite quick and easy meal to pick up for those hectic days that I am pre-occupied. It's the perfect simple meal for two!
I am looking forward to trying the other varieties of these meals! Thankfully you can save on Mrs. Paul's Seafood and Veggie Meals right at your local Publix. Starting 2/17/18 through 3/2/18, you can save $1.50 off one Mrs. Paul's Seafood and Veggie Meals with the coupon found at: www.getthesavings.com/mrspauls.
Which variety of Mrs. Paul's Seafood and Veggie Meals do you plan on trying with your coupon?