(All posts may contain affiliate links or sponsored content. Please see my disclosure policy)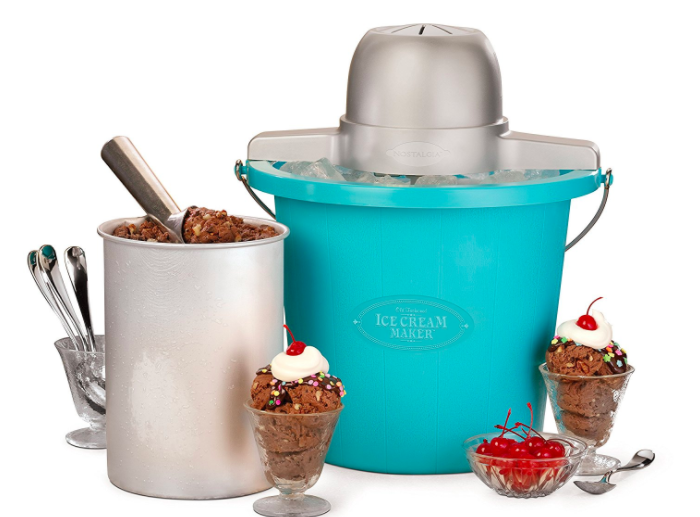 Does anyone own this ice cream maker? I am thinking of ordering this! I love knowing what exactly is going into my ice cream and it would be for the boys to help make their own ice cream! Amazon is offering the Nostalgia 4-Quart electric ice cream maker for ONLY $16.61! It has some awesome reviews! 
The fast and easy way to make 4-quarts of ice cream, frozen yogurt, or gelato. This unit features a locking motor mount, easy-to-clean plastic bucket and 4-quart aluminum canister. Simply add your ingredients into the aluminum canister, place in the middle of the bucket, layer with ice and salt, and let the electric motor do the rest. Soon you will have wonderful homemade ice cream. Customize each recipe by adding extras, like strawberry preserves, cookie dough, candy pieces and more. When done, use the included lid and lid cap to store leftover ice cream in the freezer.
*Amazon pricing and promotions can change at any time so act now if interested! These prices are current at the time of this posting.