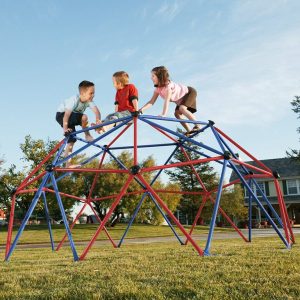 (All posts may contain affiliate links or sponsored content. Please see my disclosure policy)
If you're looking for big toys to keep the kids entertained in your own backyard, check out this awesome big Lifetime Geometric Dome Climber! It has real rock climbing hand grips, and it's constructed of powder-coated steel to prevent rusting and peeling. It's big enough for several children to all play on at the same time! Get it at Amazon for only $129.98!
*Amazon pricing and promotions can change at any time so act now if interested! These prices are current at the time of this posting.