(All posts may contain affiliate links or sponsored content. Please see my disclosure policy)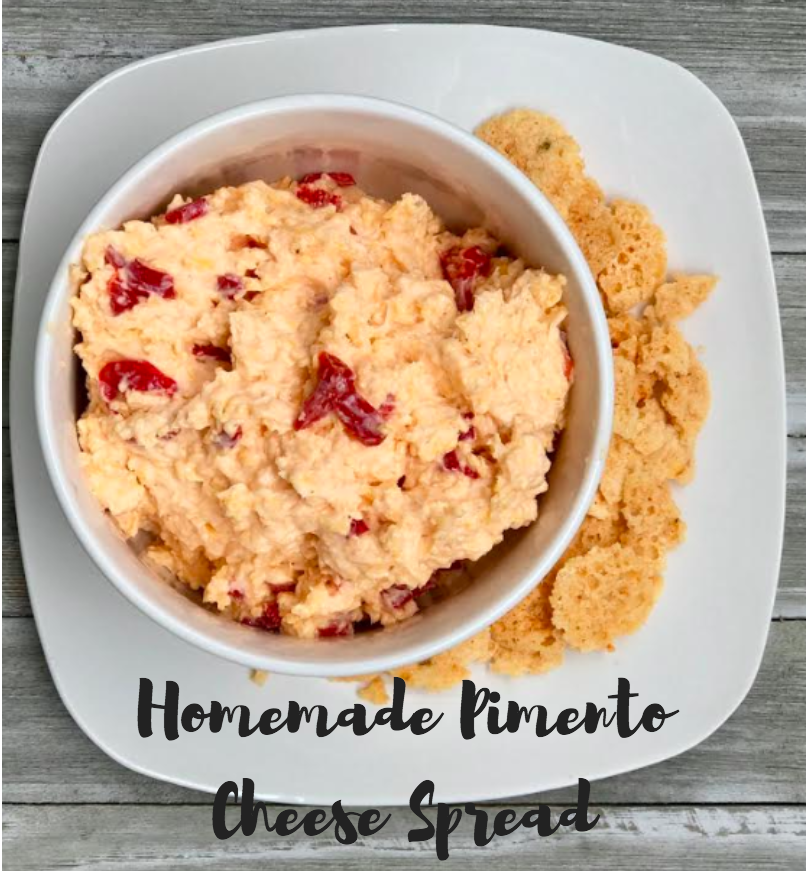 I don't know about you, but I think that there is something comforting and delicious about a yummy dish of homemade pimento cheese spread. I mean, every good southern girl has at least one Pimento Cheese recipe in her repertoire, right? Here is recipe that I have been making for awhile now that is not only delicious, but is also great for those on Keto and low-carb diets.
Homemade Pimento Cheese Spread
(recipe adapted from Big Bear's Wife)
Ingredients:
1 8oz. package of softened cream cheese
2 cups shredded cheddar cheese
1/2 cup mayonnaise
1/2 tsp. garlic powder
1/2 tsp. onion powder
1/2 tsp. dried mustard
4oz. diced drained pimentos
1 teaspoon Worcestershire sauce
Directions:
In a large bowl, mix the cream cheese and shredded cheddar cheese together with an electric mixture. Add in the mayonnaise and mix together. Add in the dry spices and the Worcestershire sauce and stir everything together. Fold in the pimentos. Refrigerate for at least one hour until serving. I love to serve with Whisps for a low carb or keto-friendly snack. This is so delicious and you will not be able to eat just one helping!