This post is sponsored by Florida Prepaid College Plans. Use Florida Prepaid College Plans promo code SWEET1920 to save on your application fee. All thoughts and opinions are my own. Please see my disclosure policy.
Can you believe that February is here? This is an exciting time on so many levels, but I am particularly thrilled because this means that it is time for Open Enrollment with Florida Prepaid College Plans. We have a prepaid plan for our son Brady, and it thrills me as I stop to think about how this is going to impact his life one day. Even though he is only 8 years old, planning ahead is vital! We are excited to be a part of the more than one million families that Florida Prepaid has helped to save for college! This has been one of the best decisions that we have ever made!
If you have not yet taken the opportunity to sign up your child for a Florida Prepaid College Plan, this is the year to do so as plans are at the lowest prices that they have been in 5 years! Florida Prepaid is committed to making college savings affordable for Floridians. In fact, a recent announcement was made that impacts many Florida families to offer them a huge rollback in Florida Prepaid Plans pricing! Price reductions are due to successive years of lower than anticipated tuition and fee increases. (These price reductions impact plans purchased in 2008 and later) This price reduction has impacted families of over 224,000 students, and nearly half of the customers have refunds totaling $500 million dollars! My family and I personally were a part of this impact and our monthly plan was significantly lowered. Because of this price reduction, we hope to pay off our plan much sooner than anticipated!
I am extremely passionate about Florida Prepaid College Plans and the affect that they are having on my son Brady's future education. It gives my husband and I such joy and peace of mind to know that Brady is going to have a bright and successful future ahead of him thanks to help from our Florida Prepaid College Plan.
Can I encourage you to start 2020 off in the right direction? It's not too late to make another resolution for the year! In fact, why not make your child's future education a top priority this year? You can make this happen! For a limited time, you can get special reduced pricing on all 529 Prepaid Plans! In addition, through February 29, Florida Prepaid College Plans is waiving the $50 enrollment fee! That is right, when you use Florida Prepaid College Plans Promo Code SWEET1920 your application fee is 100% waived! There is no reason to not take advantage of this amazing offer!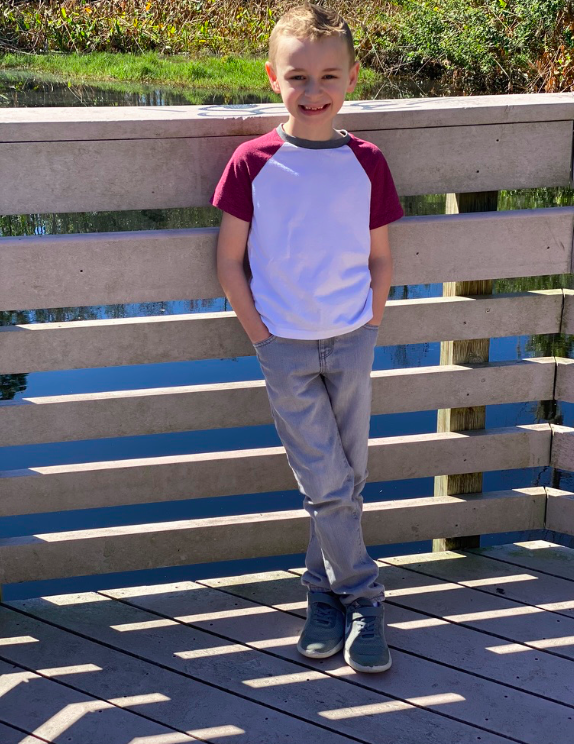 How does Florida Prepaid College Plans make saving for college simple and secure?
Affordable pricing–
Florida Prepaid College Plans offers plans that fit into any budget. Plans start at just $44 per month. I suggest that you start a plan for your child as soon as they are born. Don't wait until the last minute to set aside money for college. The time to start saving is now! If you received a Christmas bonus or have a tax refund in your future why not put that money to good use and start saving for your children's future education?
Peace of mind–
Don't lay awake at night worrying about how you are going to pay for your child's college education. With Florida Prepaid College Plans, you have a guaranteed investment into your child's future and there is nothing to lose. Decide which plan is the most convenient for your family and sign up! You will lock in future college costs and worry less about how you are going to pay for college. As a mom who tends to worry about my boys' and their future when it comes to college, this helps me sleep so much better at night! Also, with Florida Prepaid College Plans, you will never lose your investment. It is a win-win for sure!
Flexible Plan Options–
You may not be aware of this, but there are actually 5 different Florida Prepaid Plans that are available to choose from! I would suggest that you look at each plan carefully and then decide which one is best for your child. As a parent, I also appreciate that these plans can be used at technical and vocational school.
When you stop to think about how this decision is going to impact your child for the rest of their life, it really puts things into perspective!
*2-Year Florida College Plan- This is the most affordable way to earn an AA degree from a Florida College and guaranteed admission to one of Florida's State Universities.  
*4-Year Florida College Plan- This is the most convenient and affordable way to earn a bachelor's degree from a Florida College in high-demand fields.
*2 + 2 Florida Plan- Best of both worlds…save money on lower-level courses while receiving a bachelor's degree from one of Florida's State Universities.
*1-Year Florida University Plan–Most flexible plan allows you or other family members to buy one year of State University at a time as your budget allows, up to four years.
 *4-Year Florida University Plan- This is the most popular plan and offers the widest variety of bachelor's degree options from one of Florida's 12 State Universities.
*Review the benefits of each Florida Prepaid College Plan HERE.
*Get personalized monthly payment pricing and estimates for each plan based on your child's birth date HERE.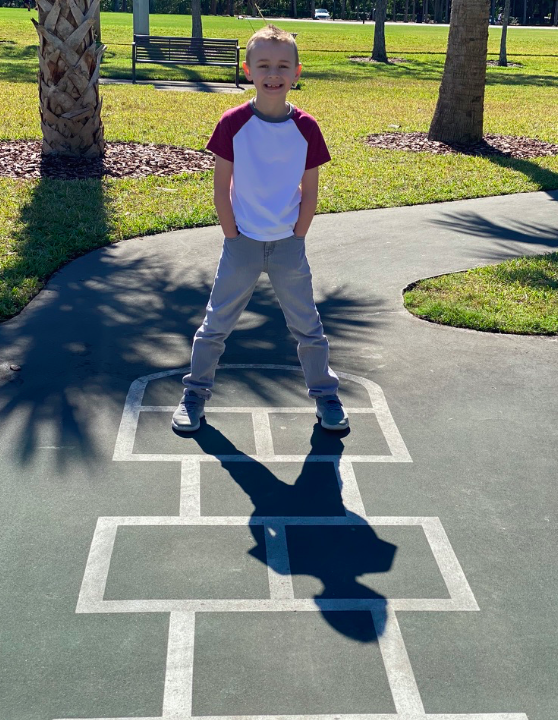 How is it possible that my Brady is 8 years old? It really does seem like just yesterday that I was holding him in my arms after his quick entrance into this world. How can he be so independent and not require my help for as many things as he used to? Even though he is growing up, I am so thankful for many more snuggles and memories that are to come before he heads off to college! I am going to blink and he will be gone. In the meantime, I can't help but be thankful for our Florida Prepaid College Plan. When the day comes for Brady to head out the door to pursue his dreams and passions, we will be ready! I will have such peace of mind knowing that our preparation for this day when he was little was so worth it! Are you ready?
What are you waiting for? Join my family and so many others who have made their children's education a priority. Start saving today and begin investing towards your children's future tomorrow! Use Florida Prepaid College Plans Promo Code SWEET1920 for your application fee to be 100% waived!
Be sure to follow Florida Prepaid College Plans on Facebook, Twitter, Instagram and  YouTube to stay up to date with information on open enrollment, tips and promotional offers.