Disclosure: I was provided with the products to facilitate this giveaway. All thoughts and opinions are my own. Please see my disclosure policy)
Update: The winner is Bonnie W.
It's the most wonderful time of the year! If you have been following my Holiday Gift Guide, you know that I have been provided with some amazing products by some remarkable companies. There are toys, electronics, gifts for the home and so much more!
Thanks to to Goliath Games and Pressman Toy, they would like to give away a few of the products featured in my gift guide to one lucky My Sweet Savings reader!
My boys love anything with action, and these products definitely fit the bill! You are sure to have hours of fun with your kids and grandkids with these games from Pressman Toy and Goliath Games!
Domino Junior Friends "Deluxe"–  Get ready for fun of Tyrannosaurus proportions with Domino Junior Friends "Deluxe"! The easy-to-use domino spacer tool simplifies set up, and the stunt dominos have been re-engineered to make setting up easier for little hands. Add in your dino friends to create cool chain reaction stunts! Includes 100 dominos and 3 Dino stunts, providing endless fun for kids ages 4 and up.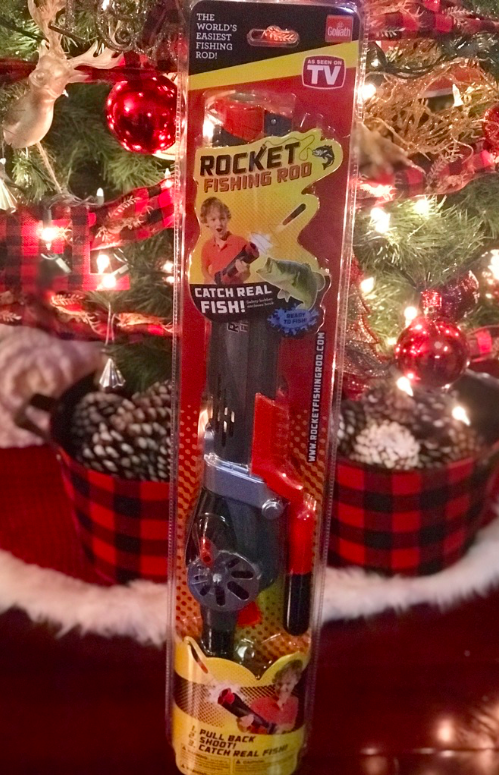 Rocket Fishing Rod– When you cast it, blast it with the Rocket Fishing Rod, the kids fishing rod that accurately casts its line up to 25 feet. Great for kids of all ages, because it replaces standard kids fishing poles and takes the hassle out of fishing. Just pump, launch and reel in real fish! A safety bobber keeps the hook enclosed until it hits the water, and it all but eliminates snarls and snags. Once the bobber is in the water, the lure/bait compartment opens to drop the lure/bait to the desired depth. Made with hi-tech precision engineering, the patented design and rugged ABS construction will stand up tough to outdoor use.  Recommended for ages 8 and up. More than 1 million sold.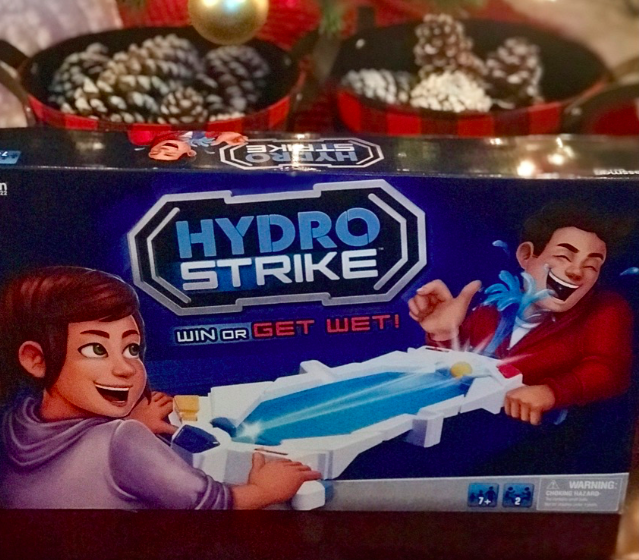 Hydro Strike– Get ready to make a splash with Hydro Strike! In this head-to-head pinball game, you'll need fast flipping fingers to shoot the ball into your opponent's goal.  Score and your opponent will get sprayed in the face with water!  Since a sprayer is aimed at both players, strike quick when you play, or you'll get the spray!  The first player to score 5 times wins.  Will you win or get wet?  For 2 players, ages 7 and up.
One lucky reader is going to win the Domino Junior Friends "Deluxe", the Rocket Fishing Rod and the Hydro Strike! All you need to do to enter this giveaway is to leave a comment on this blog post below letting me know what your favorite family Christmas tradition is. That's it! I will select one random winner on December 21. Winner must be a resident of the US and at least 18 years of age or older. 
Good luck everyone! 🎄🎄