(All posts may contain affiliate links or sponsored content. The items featured in this post were gifted to me in exchange for my honest review. Please see my disclosure policy)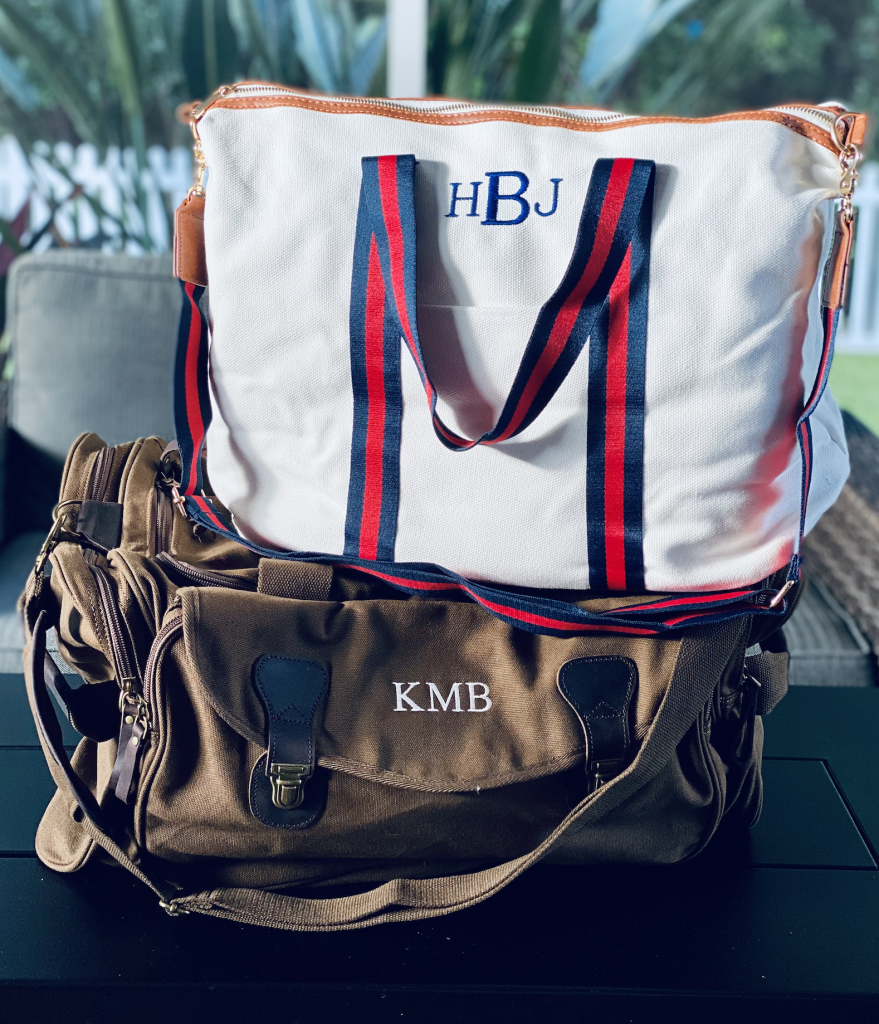 The holidays are quickly approaching! I can hardly believe that we are once again headed in the the Christmas season! If you are like me, you will be searching for the perfect gift for everyone on your gift list. This year, why not give them something different? How about a nice bag for traveling or weekend getaways? Groovy Groomsmen Gifts and Groovy Girl Gifts has something for everyone!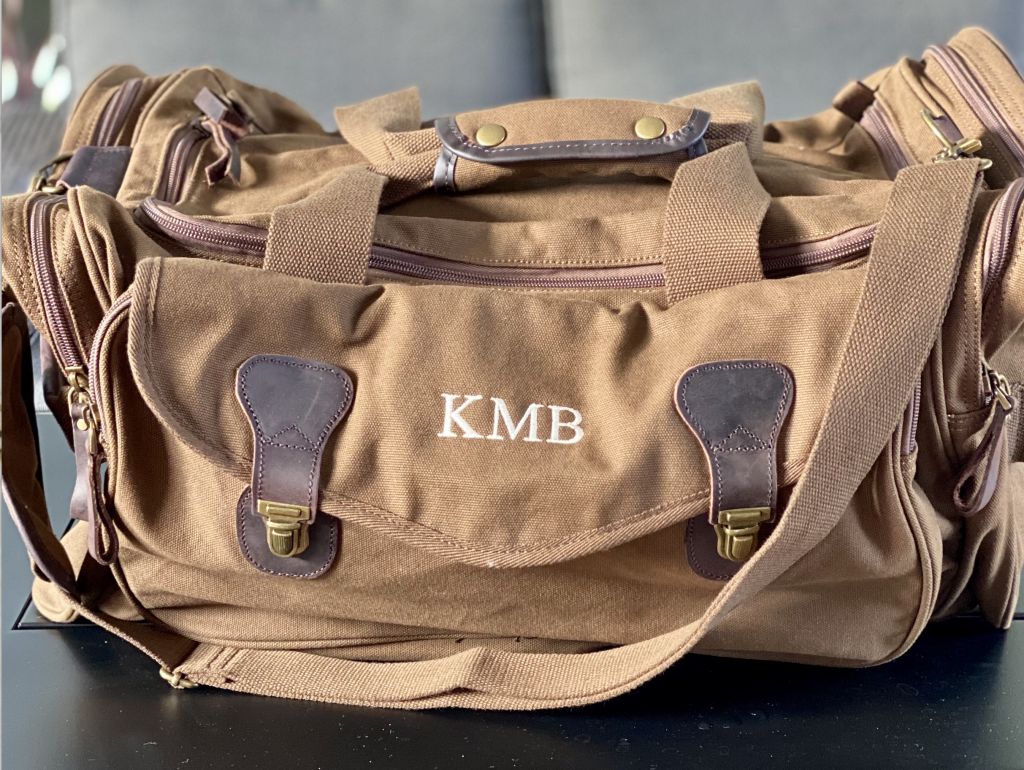 Your guy will love this Muscle Duffle Bag. It is the perfect bag to stuff all of his favorite things into. It is strong, tough, versatile, and ready for all occasions. The Muscle Duffle works for anything, whether for overnight, travel, gym, work or sports. This tough bag features one large exterior pocket with a flap and 2 zipped side pockets, leather accents brass closures. This cool man sack also comes with an adjustable shoulder strap and features two handles with leather connectors for easy carrying. It will last a lifetime for that guy that will put it through the wringer.  The Bag Also Features 2 Convenient Carry Handles, An Adjustable Shoulder Strap, And Leather Zip Pulls. I personally love that you can personalize this bag to make it even more special for the favorite guy in your life! 
Be sure to check out all of the items that Groovy Groomsmen Gifts offers. They have a wide assortment of bags, totes, backpacks and so much more.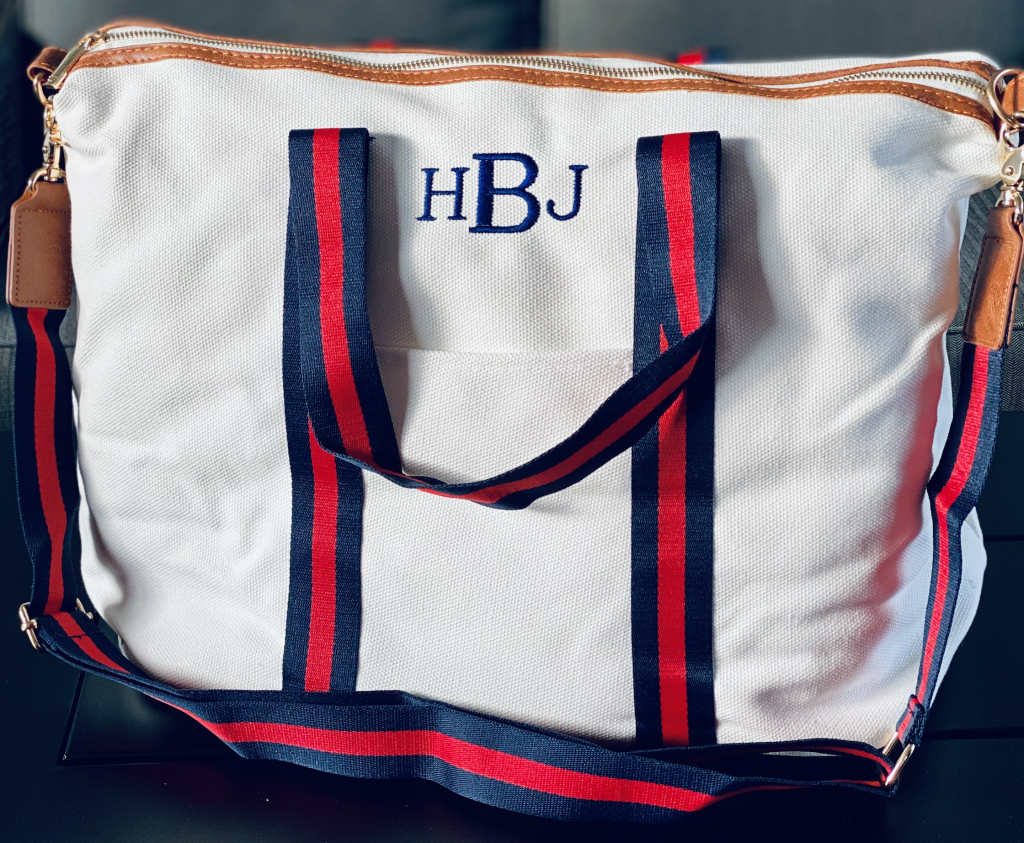 For the special lady on your gift list, Groovy Girl Gifts has you covered! Whether it be a beautiful handbag, wallet, or tote, they offer accessories that every lady is sure to love! A woman's outfit is not complete without the right accessories. Choosing the right accessories is an important task, and Groovy Girl Gifts makes it easy for you! 
I especiallly love this chic Nantucket Weekender bag. It is so roomy and the perfect getaway bag for long weekends. The Nantucket Weekender is made of 24 oz. canvas and features elegant vegan leather accents. Add a touch of personalization with an embroidered monogram. Dimensions: L 19″ H 13″ W 10″ It also features 4 inside pockets, and a front outside pocket for all of those travel necessities. 
Head on over to Groovy Girl GIfts to see what other handbags and accessories that they feature. Gift giving has never been easier this holiday season thanks to the personalized items available.