(All posts may contain affiliate links or sponsored content. Please see my disclosure policy)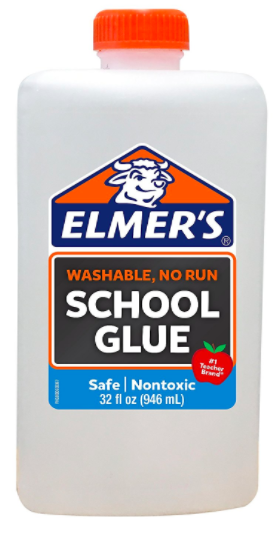 Specially formulated to be washable, safe and nontoxic, Elmer's Liquid School Glue is perfect for attaching items to paper, wood, cloth, pottery and more. Adjustable before setting and non-runny for reliable results, Elmer's glue is ideal for class work as well as home arts and crafts. You can also use trusted Elmer's liquid glue to create one-of-a-kind slime and for flawless crafting! If you hurry over to Amazon right now, you can get an entire quart for only $3.56!
Note: This an add-on item and ships with any qualifying order over $25, or even better, if you have a device that uses Alexa, you can place the add-on item in your cart, then order through Alexa to avoid the $25 minimum.
*Amazon pricing and promotions can change at any time so act now if interested! These prices are current at the time of this posting.