(All posts may contain affiliate links and/or sponsored content. Please see my disclosure policy)
Do you need a new salad idea for grilling season? This Easy Anitpasto Salad is so delicious and packed full of flavor in every bite! It couldn't be easier to prepare. You just chop, drop and coat with dressing! Yum!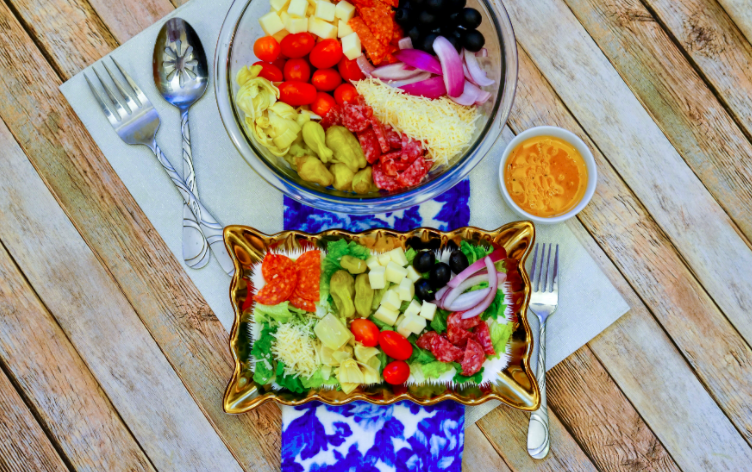 Easy Antipasto Salad
Ingredients:
1 large head or 2 hearts romaine chopped
4 ounces mozzarella cheese cubed 
4 ounces shredded Parmesan cheese
1/2 cup artichoke hearts chopped 
4 ounces salami sliced in halves 
4 ounces  pepperoni lived in halves 
1/2 cup black olives
1/2 cup pepperoncini
Italian dressing to taste
Instructions:
Combine all ingredients in a large salad bowl. 
Serve & drizzle with Italian dressing. 
Enjoy!