Help your children dream big with Florida Prepaid College Plans! Use promo code DREAMBIG20 to save on your application fee. This post is sponsored by Florida Prepaid College Plans. All thoughts and opinions are my own. Please see my disclosure policy.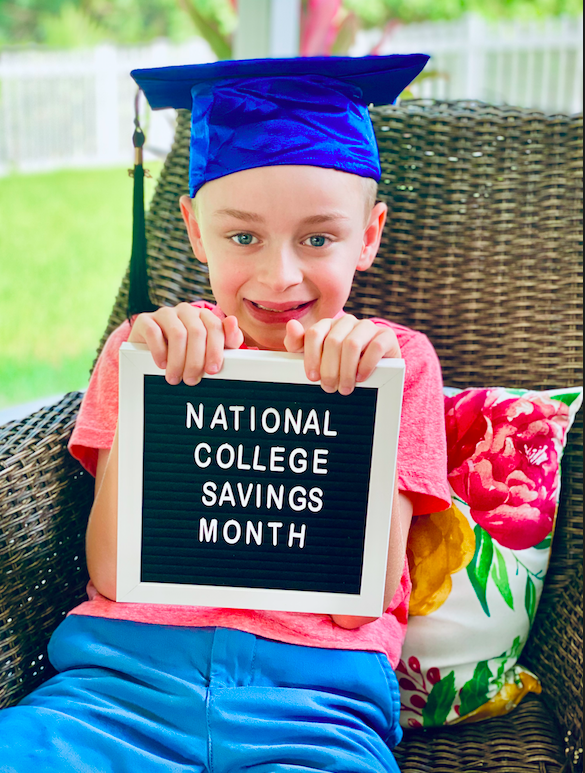 While National College Savings Month may almost be over, Florida Prepaid College Plans still wants to encourage us to be pro-active and to prepare for our children's future education! As a parent, when I hear the words college and savings together, it can be rather overwhelming. My oldest son Drew started high school this year so that means college will be here before we know it. Brady, my youngest son, is only in third grade, but now is the best time for my husband and I to prepare, plan, and take action for our boys' future. We like to think that college isn't just another expense; it is an investment.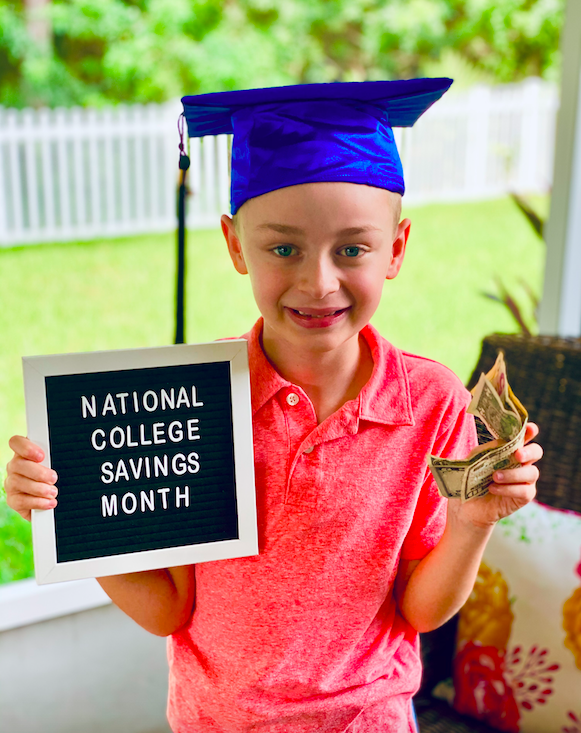 I understand that the past few months have been challenging on so many different levels, but particularly financially. Many families, including mine, are trying to save where we can, while others have had to dig into their savings to pay for everyday necessities and living. This has caused us to re-evaluate our finances. There is so much uncertainty, and for many, they don't know when it will end. In the midst of these uncertain times, my family and I are thankful for the certainty and stability that Florida Prepaid Plans continues to provide. If there is one thing that I am certain of, it is that my boys have brighter, happier days ahead of them and that they will be able to pursue all of their dreams and goals because of the investment that we have made with Florida Prepaid College Plans.
Even in the midst of uncertain times, you too, can help your children plan for their future. Did you know that by starting small and saving just a few dollars each month, you can be financially prepared for a college education for your children? With a Florida Prepaid Plan, you don't have to worry about the ups and downs of the stock market or college costs; Florida Prepaid will handle it all!
Florida Prepaid College Plans Are Affordable, Flexible and Risk-Free:
Affordable
Since the beginning over 30 years ago, Florida Prepaid has been helping families to affordably save for college. I would encourage you to look at your family's budget and to see which plan will work best for you. What works for my family may not be the best plan for you and vice-versa. Educate yourself, look at the different investment options, and then go from there. A Florida Prepaid Plan will allow your family to lock in future college costs for less so that your child's tuition is ready and waiting for them! Enroll today and gain the peace of mind knowing that your child's future will be taken care of! I am so thankful that we did! Plans start at just $44 a month.
Flexible
Don't stress about the future, do what you can now and start planning ahead today. Florida Prepaid Plans are very flexible. In fact, they are designed to work where, how and when you need them. Even if your child doesn't know where they want to attend college, that is no problem. Maybe your child will decide not to attend college at all.  I am happy to tell you that your child has up to 10 years after high school graduation to use a Prepaid Plan. It is also important to note that Prepaid Plans can be transferred to another child or family member, or you can receive a full refund for the amount you paid into it.
If your child decides to attend college outside of Florida, the plan value can be applied to the cost of college in that state. And, if your child receives a scholarship, their Prepaid Plan can be used alongside it. I am going to encourage my boys to apply for as many scholarships as possible!
Risk-Free
Peace of mind is so important especially during these times. You will be happy to know that Florida Prepaid Plans are risk-free, and you will never lose your investment, even if your child decides not to go to college. Florida Prepaid Plans are guaranteed by the state of Florida. The benefit you receive from a plan will never be less than the price you pay for it – you cannot lose money. This is one of the most important factors to our family, and risk-free investments are hard-to-come by! I can tell you that this is a decision you will not regret.
Are you ready to take the next step towards this risk-free investment?
For 30 years, more than 1 million families like mine have chosen Florida Prepaid as their college savings partner, making them the largest, most successful Prepaid Program in the nation! I am proud to tell you that 50,000 Florida residents have enrolled in a Florida Prepaid Plan this year! These families know just how important education is for their children and have taken this risk-free investment. After all, there is nothing to lose!
I share with you my heart not only as a parent, but also as a teacher. I have had the wonderful opportunity this fall to be back in the classroom after taking several years off to raise my boys. I have such a passion for education and being a part of Florida Prepaid College Plans these past several years has made me realize just how much that I have missed teaching. A good education is so important and something that you will never regret giving your children. I love educating and being a part of changing a child's life forever. As parents, we also have the opportunity to make an investment into our children thanks to help from Florida Prepaid College Plans. Let's give our children one of greatest gifts ever- the gift of education! The gift to pursue all of their dreams, desires, goals, intents and purposes. I am so proud to be a part of education and to help shape our children into future leaders.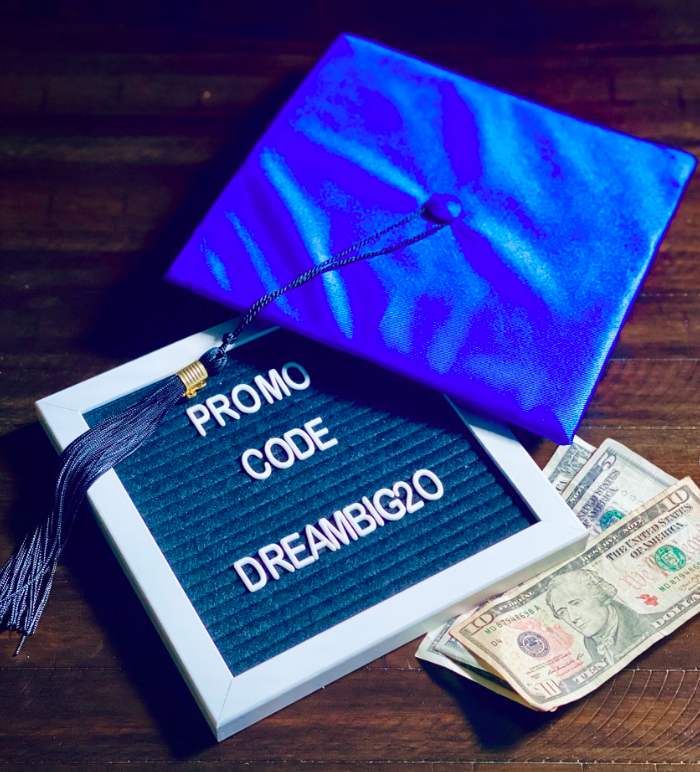 If you enroll in a Florida Prepaid Plan from now through October 31, your $50 application fee will be waived with promo code DREAMBIG20. Saving for college today, will help your children unfold all their dreams and goals tomorrow!
GO HERE to get started now and to enroll using promo code DREAMBIG20. Join my family in making the investment of a lifetime for your children. You will be so glad that you did!
Be sure to follow Florida Prepaid College Plans on Facebook, Twitter, Instagram and  YouTube to stay up to date with information on open enrollment, tips and promotional offers.