(All posts may contain affiliate links or sponsored content. Please see my disclosure policy)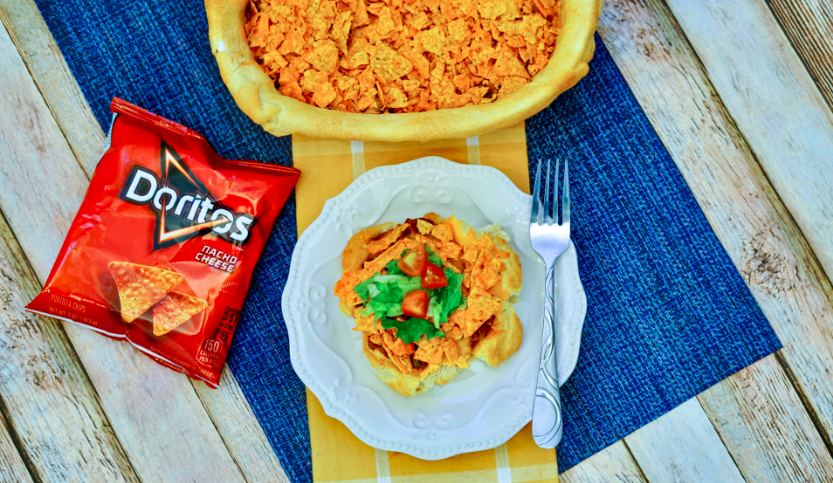 If you are like me and love both Doritos and Tacos, this recipe for Doritos Casserole is going to be your new fave! It couldn't be easier to prepare, so if you are on a time crunch for Taco Tuesday night, this is sure to be a favorite go-to meal!
Ingredients 
1lb. Browned Ground Beef 
1 Packet Taco Seasoning
8oz. Shredded Cheddar Cheese
1/2 Cup Salsa
8oz. tube of Crescent Rolls 
Doritos 
Instructions:
Preheat oven to 350 degrees.
In a casserole dish, unroll and lay flat one package of crescent rolls, pinching any seams shut.
In a mixing bowl, pour in ground beef, salsa and taco seasoning. Mix well.
Spread ground beef mixture over the crescent roll crust.
Sprinkle cheddar cheese on top and bake for 25-30 minutes or until crescent roll crust is fully cooked.
Take casserole out of the oven. 
Sprinkle with crush Doritos.
Garnish with any of your favorite toppings. I especially love black olives, sour cream and cilantro for an extra touch! 
Serve & enjoy. Your family is going to love this one I promise!