Disclosure: I was provided with Crayola products to facilitate this post. All thoughts and opinions are my own. Please see my disclosure policy)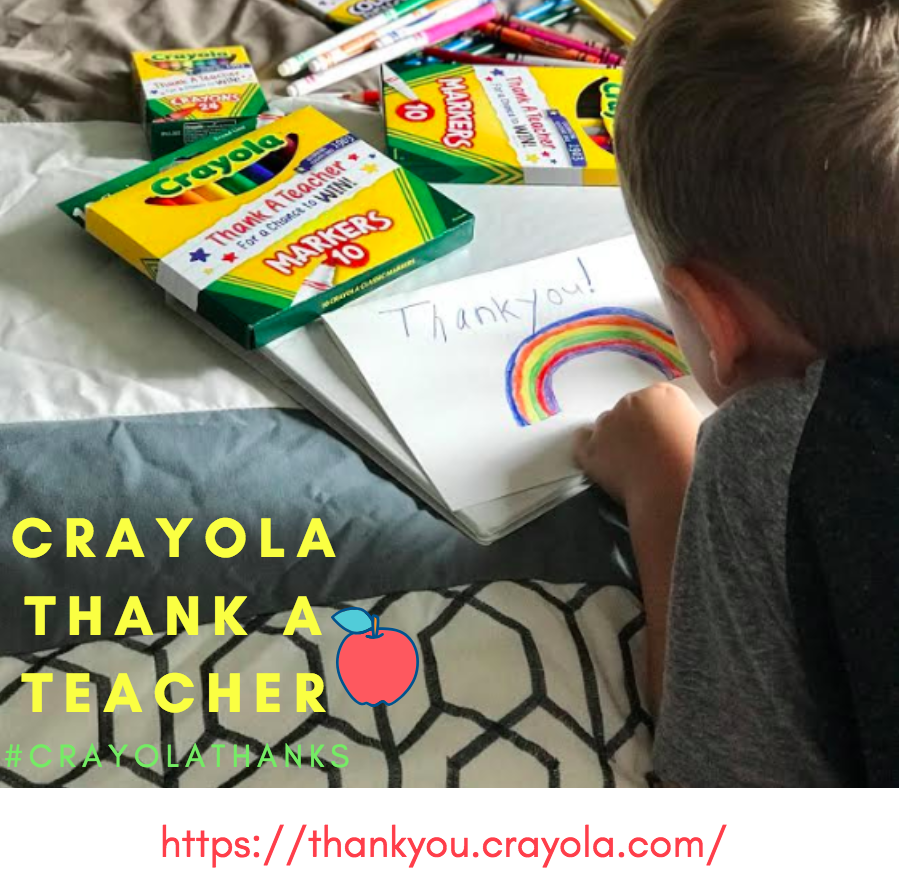 Crayola Thank A Teacher Campaign
Crayola wants to give back to some of the most important people in our children's lives…..their teachers! Earlier this year in honor or Teacher Appreciation Day on May 8, 2018, Crayola announced their "Thank A Teacher" Campaign. This amazing initiative allows your children to create and upload a teacher thank you note right on the Crayola website! If you post your photo to Instagram or Twitter, be sure to use the hashtag #CrayolaThanks so that Crayola can easily find your photo. And, Crayola has their own gallery where you can search and find thank you notes by school or teacher. I just love this idea and what a fun way to give back! Many of you may not know this, but my degree is in education, so as an educator myself, I find this such a rewarding way to give back!
Crayola Thank A Teacher Contest
In addition, through August 25, 2018 Crayola is having an amazing contest for those that thank a teacher. 
Ten grand prize packs will be awarded, inclusive of:
$10,000 classroom makeover for the teacher
One year supply of Crayola products for the school
$1,000 scholarship for the student
$1,000 gift card for both the teacher and school 
Free CreatEd seminar for the school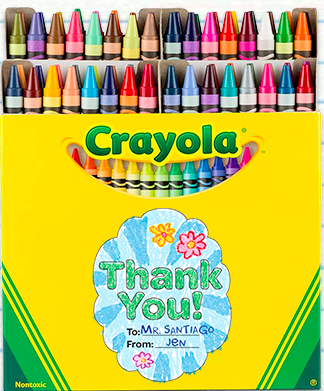 In addition to the grand prizes, one lucky entrant will have his or her thank you note featured on a special pack of Crayola crayons this holiday. In addition, a weekly sweepstakes will run concurrently with the contest, offering entrants a chance to win $500 gift cards for themselves and their teachers. The contest and sweepstakes will run through August 25, 2018.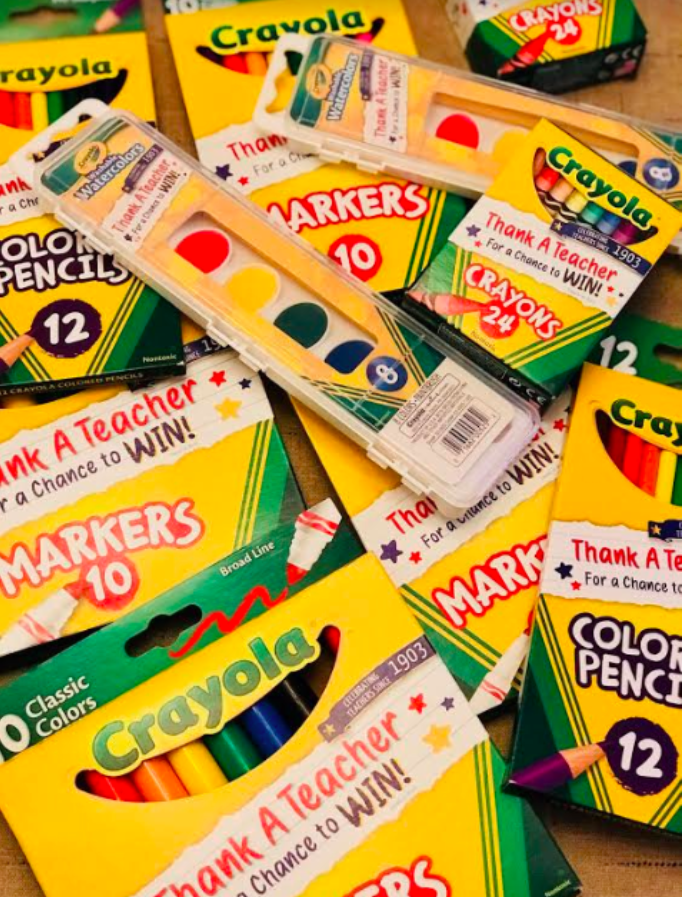 Crayola Thank A Teacher Product Line
Just in time for back to school, Crayola recently came out with a line of supplies geared for giving back to our teachers! Be on the lookout for these products when you are shopping for back to school supplies!
To find out more about the Crayola Thank A Teacher Campaign, you can GO HERE.