(All posts may contain affiliate links or sponsored content. Please see my disclosure policy)
It is once again time for Centsible Suppers with My Sweet Savings! This week I shopped at Walmart and everything for my meal was right under $10. I had a great idea for this week's meal as it combines all of my favorite items from a barbecue chicken dinner into one dish- Barbecue Chicken Shepherd's Pie! I have to tell you that my family loved this dish and I will definitely be making it again! This should be enough to feed 4-6 people easily. You could add in another veggie if your prefer to make the meal go even farther.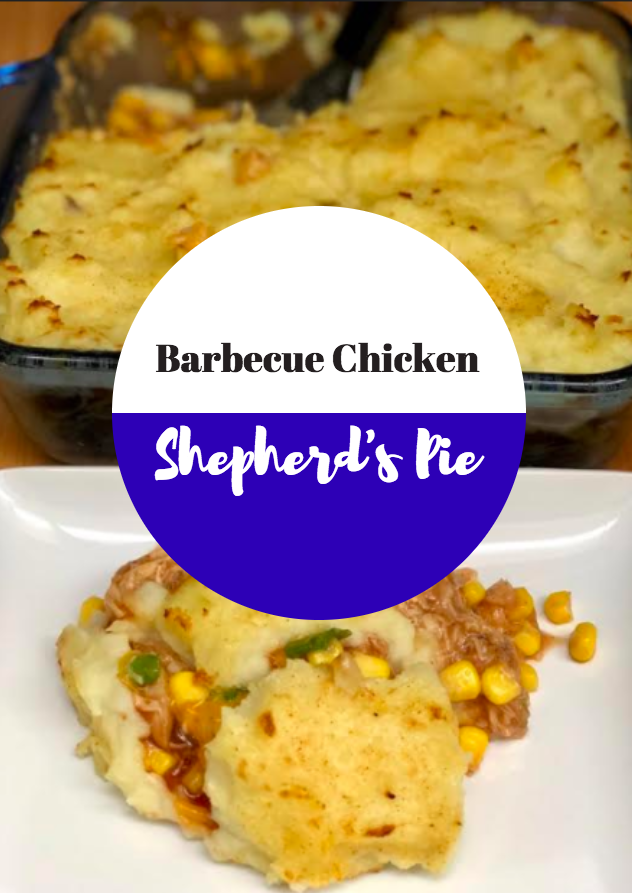 Here is what I bought:
Rotisserie Chicken marked down to $3.74. TIP: If you go to Walmart in the morning, they often have meat on markdown. I always buy several chickens, take the meat off the bone and freeze it!
1 can of sweet corn, drained $0.50
1 bag of mild cheddar and monterey jack shredded cheese, $2.24
1 bottle of honey barbecue sauce, $1.27
1 carton of pre-made mashed potatoes cooked according to microwave directions on package, $2.78
2-3 diced green onions, $0.50 (I forgot to add them in the picture)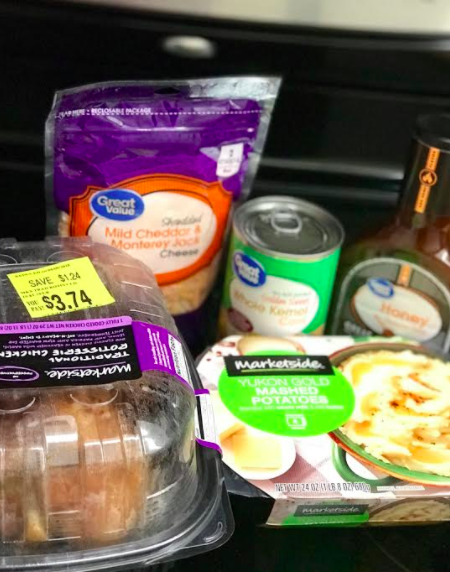 Directions:
Preheat oven to 350 degrees.
Shred the rotisserie chicken and place in a bowl. Pour 3/4 jar of the barbecue sauce over the chicken and mix together.
In a small baking dish, place the barbecue chicken as the bottom layer
Layer the corn on top of the barbecue chicken
Sprinkle on the diced green onion
Add half the bag of cheese (around 1 cup)
Pour over the remainder of the barbecue sauce
Top with your cooked mashed potatoes and sprinkle with some seasoned salt.
Bake until bubbly around 20-25 minutes. During the last few minutes of baking, turn up the heat on the oven and let the potatoes broil.
Serve and enjoy! If you make this dish I would love to hear what you think!