This post is sponsored by Savings.com. 
Let's face it. Cold and Flu season is here! I don't know about you, but I like to be pro-active and have everything that I need right on hand for when the dreaded moment hits our household. Thankfully, I just picked up the new Cool Relief Lemon Frost Drops by Ricola at my local Walmart to help soothe my throat and keep my throat feeling its best.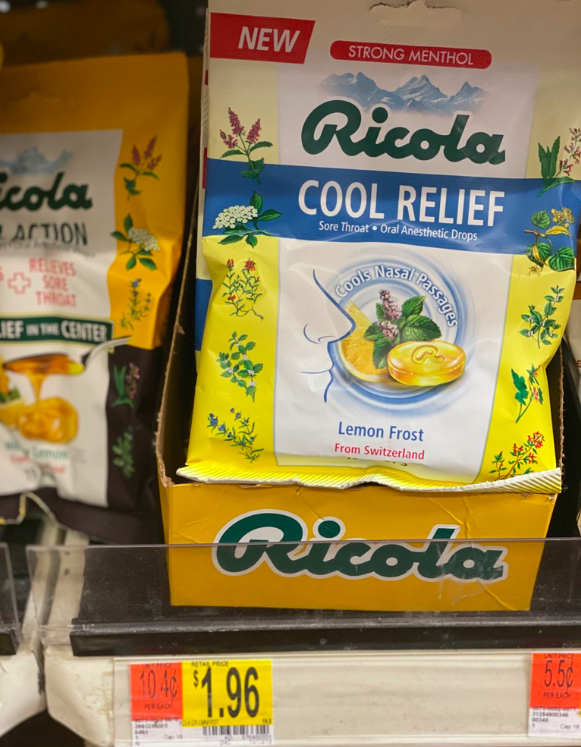 I love that Ricola Cool Relief Lemon Frost Drops cool your throat and nasal passages when you have a really bad cold and they have 3x the natural menthol content of Ricola Original Natural Herb Drops! This means that they provide Ricola's strongest relief yet! They are soothing to the throat and have a pleasant burst of lemon flavor. I love to keep these in my purse, backpack and even the car. 
In addition, saving money on the products that my family and I use, especially during this busy holiday season is a huge plus! Click on the image below to save $0.50 off your next purchase of Ricola Cool Relief Lemon Frost Drops at Walmart. You can print the coupon 2 times and it is valid 12/02/19 – 02/01/20.
You can also be on the lookout for additional coupon savings on Ricola Cool Relief Lemon Frost Drops in your Valpak envelope. Be sure to look for the flyer below in your envelope with coupon savings found right on the back!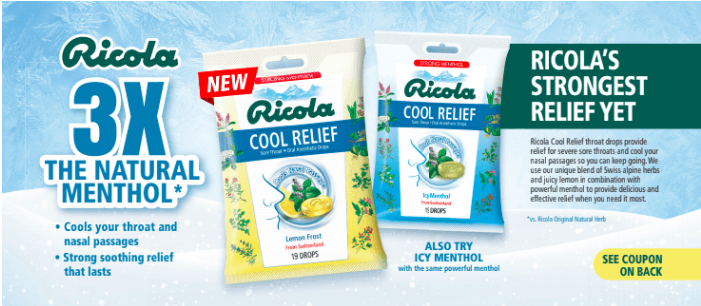 Be prepared for cold season and head to Walmart for the new Ricola Cool Relief Lemon Frost Drops today!