(All posts may contain affiliate links or sponsored content. Please see my disclosure policy)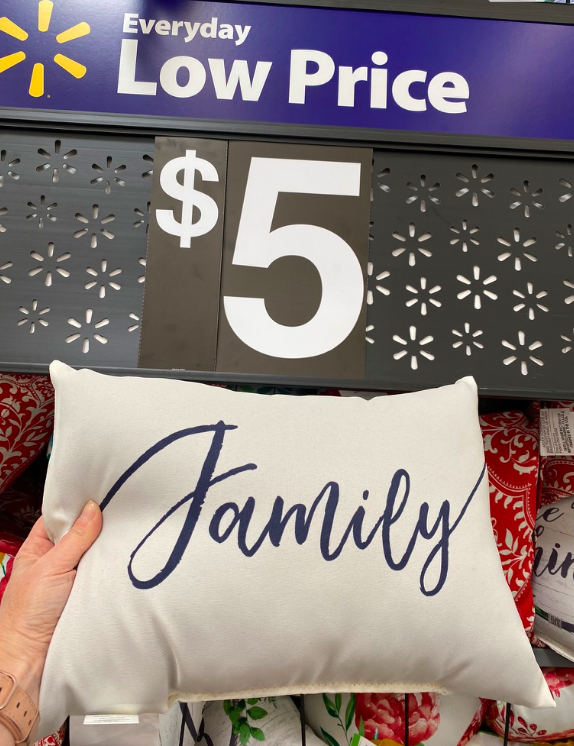 If you are looking to add a few decorative touches to your home without spending a fortune, pillows are always a great accent. Over the weekend, I found these adorable decorative pillows at my local Walmart for only $5! The thing that I love about these pillows is the fact that they can be used both indoors and outdoors! Most of my home is done is navy accents, so I picked up 2 of the Family pillows. From what I can tell, these pillows are not available to purchase online, but you can see if they are in stock at your local store HERE.
In addition, Walmart also has these Better Homes and Gardens Navy and White pillows for just $12! These pillows also come in black, red, and gray if those colors are in your home. I love how these pillows combined are the perfect pieces for our couch!
Head on OVER HERE to see all the pillows that are available to purchase from Walmart.