(All posts may contain affiliate links or sponsored content. Please see my disclosure policy)
Moving is one of the most stressful times for any family. It can be a little more challenging when you add children, specifically toddlers into the mix. Toddlers love helping but it causes the issue when you are putting items into boxes and your child is taking them out. There are a few easy and simpler ways to move with a toddler that I'd love to help share. 
Give Them Something To Do – One of the biggest obstacles that children and parents face is keeping themselves occupied. Of course, don't hand them tape or scissors and leave them alone! Why not give them a box that they can fill up with some of their own things. You might need to repack it later but my child loved being able to take ownership and control over this big process. Depending on how old they are, have them assist you with some boxes like toys, small pots and pans or their coloring tools. 
DeClutter During Nap Time – We all know how many times you put something away only to find the item a few minutes later in the hands of your child. This also goes with toys that they haven't played with in months. Oh and those meltdowns! Nobody has time for that! A way to help avoid this scenario is by decluttering while they are asleep. If you can, put all their toys in a bag and put it in a trash can where they can't see it or it's out of your home. If you just leave it in the kitchen trash, they will eventually find it and have a panic attack. You could also have them help you throw some items away or even donate their toys to a local shelter or daycare center. This also allows them to see the process of helping other children who may not have toys.
Talk About The Move – With toddlers, it may not be extremely emotional to move until the big day arrives. To help calm their fears, talk to them about where the new home is, meeting new friends and the excitement that can happen with a move like this. If you aren't moving far, perhaps visit the new neighborhood you'll be seeing to show them what it looks like. If there are neighbors around, introduce yourself and your toddler to them so it doesn't seem as scary and they know what to expect.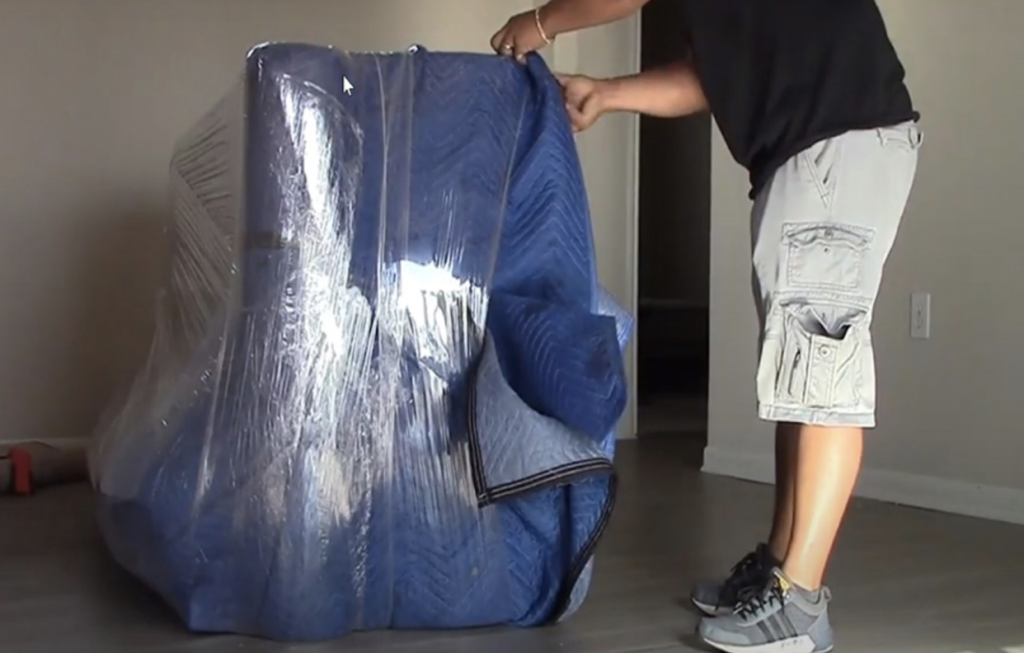 Image: Weston Moving and Storage
Hire Quality Movers To Assist – Finding a quality moving company can be difficult. If you live in the Florida area, a reputable company called Weston Moving and Storage  is the company you'll want to assist you in moving. They give you more time to settle in your new place and less time worrying about how many boxes you still need to pack, store and move. They handle heavy loads for you so you can focus on your family. They offer packing services, tailored moving services and moving supplies as well. This Broward County safe movers  comes highly recommended by many locals in the area which also gives me a great reason to want to hire them. 
Color Coding – To help you figure out what box goes where, a simple way to organize your boxes is by color coding them. This can also be a fun project for your child to help too. Pick a color for each room and then use a crayon or marker to write with it. Make sure that you have an inventory list of the colors of the boxes coordinated to each room. Red can be for the kitchen, blue can be for the living room and green can be for the garage. Allow your child to take that color marker or crayon and color the boxes so they feel like they are helping. 
Although moving can seem scary, nerve wracking and down right impossible to finally get to the big day, it is possible to start small, start early and allow help to be given, even when it comes to having your little ones assist. Another piece of advice I'd suggest is have a list each week of what needs to get done so you don't become overwhelmed. By starting early and getting ahead on packing and planning, the move will hopefully not be as stressful on you and your family members. This goes with hiring a moving company to help you as well. Make sure that you call well in advance so they can book you and your family on your journey from apartment to home or even cross country.